How You Can Support Your Local B Corp Community
Dec 09, 2022 | Manny Barragan-Alcaraz, AVP, Client & Treasury Associate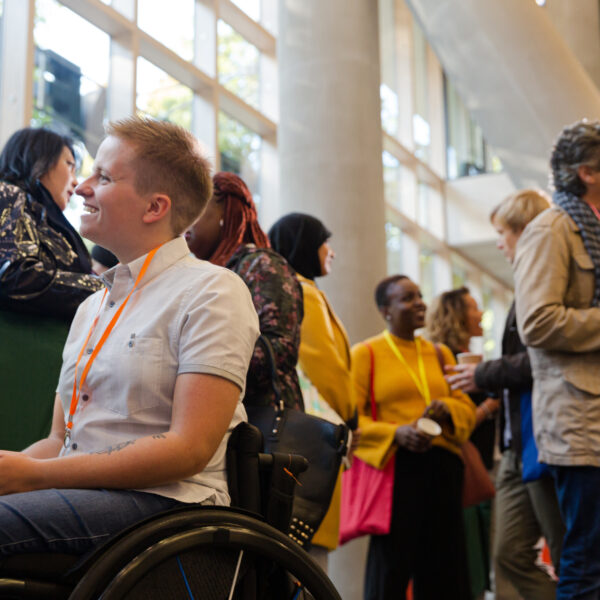 I first learned about Certified B Corporations through Beneficial State Foundation, Beneficial State Bank, and clients I have in the B Economy. I refer to the B Economy as the embodiment of all businesses involved in the Certified B Corp movement. Working at Beneficial State, a Certified B Corp Bank, I am proud to be part of this larger movement, and to work closely with many Certified B Corps in Southern California.
B Corps are for-profit companies certified by an independent nonprofit, B Lab, that meet rigorous standards of social and environmental impact, accountability, and transparency. B Corps believe in stakeholder governance and using a triple-bottom-line approach. For example, our client Blue Garnet, a strategy and management consulting company, works with leaders and teams in all types of organization trying to pursue social change, to help them maximize their impact. Another one of our clients, Camp Presents, is a sustainable media company that has a commitment to Net-Zero by 2030. Many different types of companies become B Corps. Our shared commitment to people and planet is what brings us all together.
Bringing local B Corps together
I serve on the board of B Local Los Angeles, an independent nonprofit organization that is led by a volunteer board. In Los Angeles, our B Local board has representatives from five Southern California B Corps.
B Locals are place-based communities of people using business as a force for good. B Locals are typically led by passionate volunteers and exist to create connections, increase the positive impact of the B Corp community, and raise awareness of the B Economy.
Each B Local is slightly different and works with and for the community. Typically, B Locals organize events, lead awareness initiatives, build partnerships, and provide learning opportunities for companies and people in their region. In Los Angeles, we have been part of Pepperdine University's MBA Seer Symposium, University of California Los Angeles Sustainability Certificate Program, and California State University Channel Islands Social Entrepreneurship Panel, along with many B Economy mixers and other event partnerships.
Join the B Corp movement
As part of B Local Los Angeles, I have met incredible people from B Corps committed to using business as a force for good. B Corp staff and supporters are all part of these groups, and you don't have to be affiliated with a B Corp to participate or sign up.
Beneficial State Bank participates in B Locals in Portland, the Bay Area, and Los Angeles, and we are part of the newly forming Washington B Corp Collective. Join us! Sign up for your B Local's newsletter, attend an in-person or virtual event, and learn about local B Corp companies to support in your community.
People, Planet, Prosperity for All
We lend over $762 million to support affordable housing, health and wellbeing, the environment, and social justice. When you bank beneficially, you choose to support people and planet.
Spotlight on B Corporations
As a B Corp bank, we are proud to support other B Corps that show that business can be a force for good.
Read More
Smarter Business Banking
Beneficial Banking™ supports local and regional businesses and organizations that serve our communities. Businesses like these are critical for building economic resilience and providing diverse employment opportunities.