Client Spotlight
Blue Garnet - Helping Leaders Make Their Organizations Great
Nov 16, 2022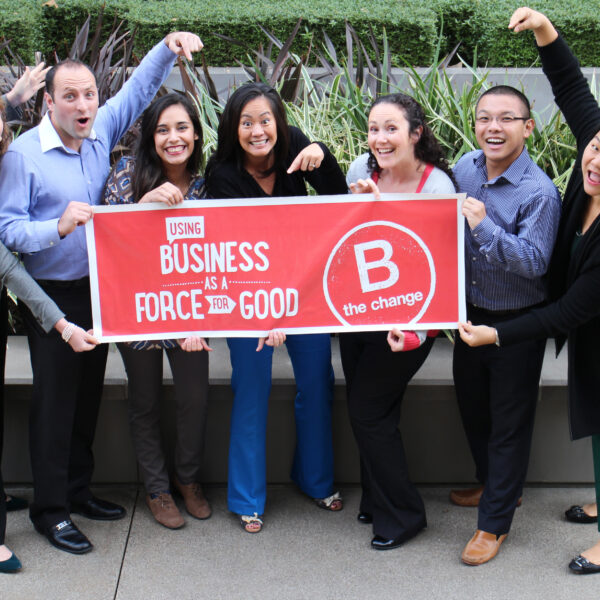 Creating lasting social change
Traditional businesses focus on their bottom line, generating profits and financial sustainability. Purpose-driven companies like Blue Garnet are focused on creating lasting social change while proving organizations can be successful and do good. "We believe that our work effects change," says Way-Ting Chen, Co-Founder and Senior Partner. "Our goal is to support our client partners in realizing their ambitions for social change."
Blue Garnet helps leaders and teams make their organizations better at what they want to do. "We start with the end in mind and help design a process to engage stakeholders, bring data to the table, and make decisions," explains Way-Ting. Blue Garnet works with all types of organizations trying to pursue social change, including those that operate in the philanthropy, nonprofit, and for-profit sectors. "We believe it takes everyone in the ecosystem working together toward similar goals to make change," says Way-Ting. "We're happy to work with clients across sectors toward their specific goals."
Business as a force for good
Blue Garnet was founded by pragmatic idealists in 2002 before the B Corp movement officially launched. "The principles of B Corp are in our organization's DNA. Once the movement gained momentum and we saw more companies we recognized getting certified, we decided to join the community," says Way-Ting. Blue Garnet became a B Corp in 2012 and has been recognized as a "Best For The World" B Corp six times.
"Every time we renew, we get ideas for how our company can do better and be more impactful," explains Jen Oki, Business Manager. "One of the B Corp assessment questions asks about your bank. That question prompted us to move to Beneficial State Bank after meeting their team at a B Corp summit."

"The experience of changing banks was very smooth," reflects Jen. "Manny Barragan [AVP Client & Treasury Associate] worked with us on our timeline. David Osborn [Vice President, Relationship Manager] worked with us on an SBA loan."

Beneficial State Bank is transparent and straightforward. There are no hidden fees, and we have direct contact with our bankers, who are responsive and helpful. Banking at Beneficial State is the best bank experience we've ever had.
Jen Oki, Business Manager, Blue Garnet

Building a better world, together
Blue Garnet's collaborative culture prioritizes teamwork and partnership within its team and with its clients. "There is a lot in the world that can be changed. I'm happy to be a part of a team that believes that and gets to work with leaders to make change happen," says Yee-Sum Mak, Analyst.
Blue Garnet is celebrating its 20th anniversary this fall. "Over the last 20 years, the world has changed for the better," reflects Way-Ting. "Our ecosystem of organizations has sprouted and grown and is aligned to make a difference across issue areas. People are activated more than ever before, including at their workplaces."
Blue Garnet believes change is created in community with others. Join our community by subscribing to Blue Garnet's newsletter.
Smarter Business Banking
Beneficial Banking™ supports local and regional businesses and organizations that serve our communities. Businesses like these are critical for building economic resilience and providing diverse employment opportunities.
Spotlight on B Corporations
As a B Corp bank, we are proud to support other B Corps that show that business can be a force for good.
Read More