Where you bank matters.
When you bank beneficially, your hard-earned money supports people, the planet, and prosperity for all.

Whether you need assistance with your personal checking account, have questions about your business's operating loan, or simply want to learn more about Beneficial State, we offer several ways to get a hold of a team member. If you already have a bank account with us and need assistance, please log in to online banking and use our secure Message Center (click the mail icon) to expedite your request.
For business banking services, please call our Customer Care Team directly or visit your local branch.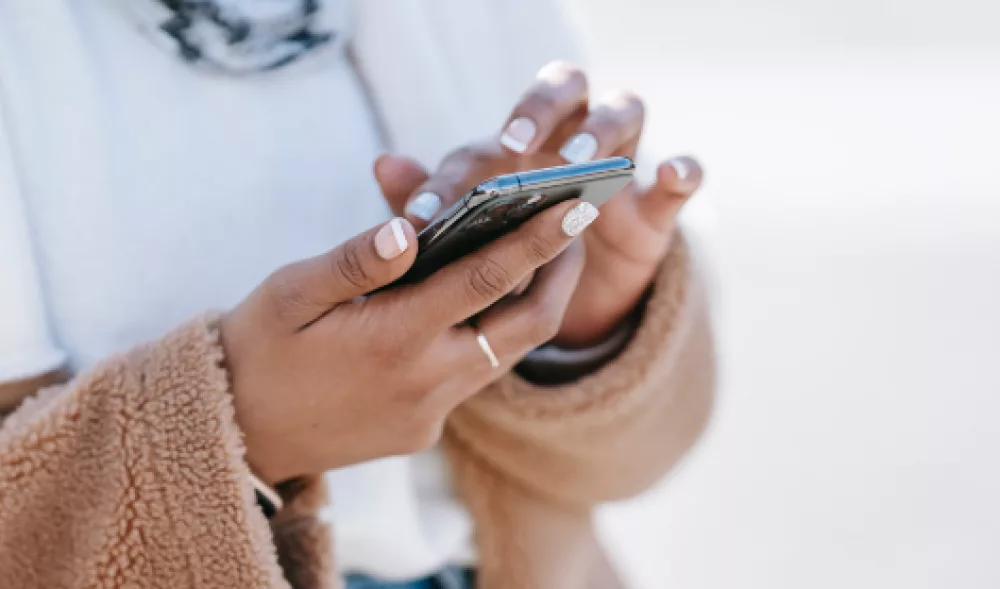 Video Banking
We offer Video Banking services on your desktop, tablet, and mobile device so you can bank from your home, office, or on the go. Video chat with our Customer Care team members to open a new checking or savings account, ask questions about your accounts, get help with online banking, set up automatic payments, and more!

From a Desktop or Laptop: Click here to launch desktop Video Banking from your browser. Added desktop features include screen sharing for documents.

Video Banking Hours: Monday through Friday, 10 AM - 4 PM Pacific Time
Customer Care Center
General customer support: 888-326-2265
Hours:
Monday - Friday: 8 AM - 6 PM Pacific Time
Saturday: 10 AM - 2 PM Pacific Time
Auto Loan Customers
Hours:
Monday - Friday: 8 AM - 6 PM Pacific Time
Payment Addresses:
Payment Address: Beneficial State Bank, PO Box 2900, Porterville, CA 93258
Overnight Address: Beneficial State Bank, 268 N Main St., Building #2, Porterville, CA 93257
Credit Card Customers
For existing credit card customers:
Hours: Available 24/7

For questions about products or an existing application:
Hours: Monday – Friday, 9am – 5pm PT
Aspiration Zero customers:
*Eligibility:
To open an account with us online:
You must be located in California, Oregon, or Washington State with a physical address (no post office boxes).
You must be at least 18 years of age.
You must be a U.S. citizen or U.S. resident alien. You may still be eligible to open an in-person account with us at one of our branch locations if you do not meet either of these qualifications.
You need to provide your Social Security Number and Date of Birth (and those of any co-applicants). You need to provide an Identification card (driver's license, state ID, passport, or military ID).
Disclosures: