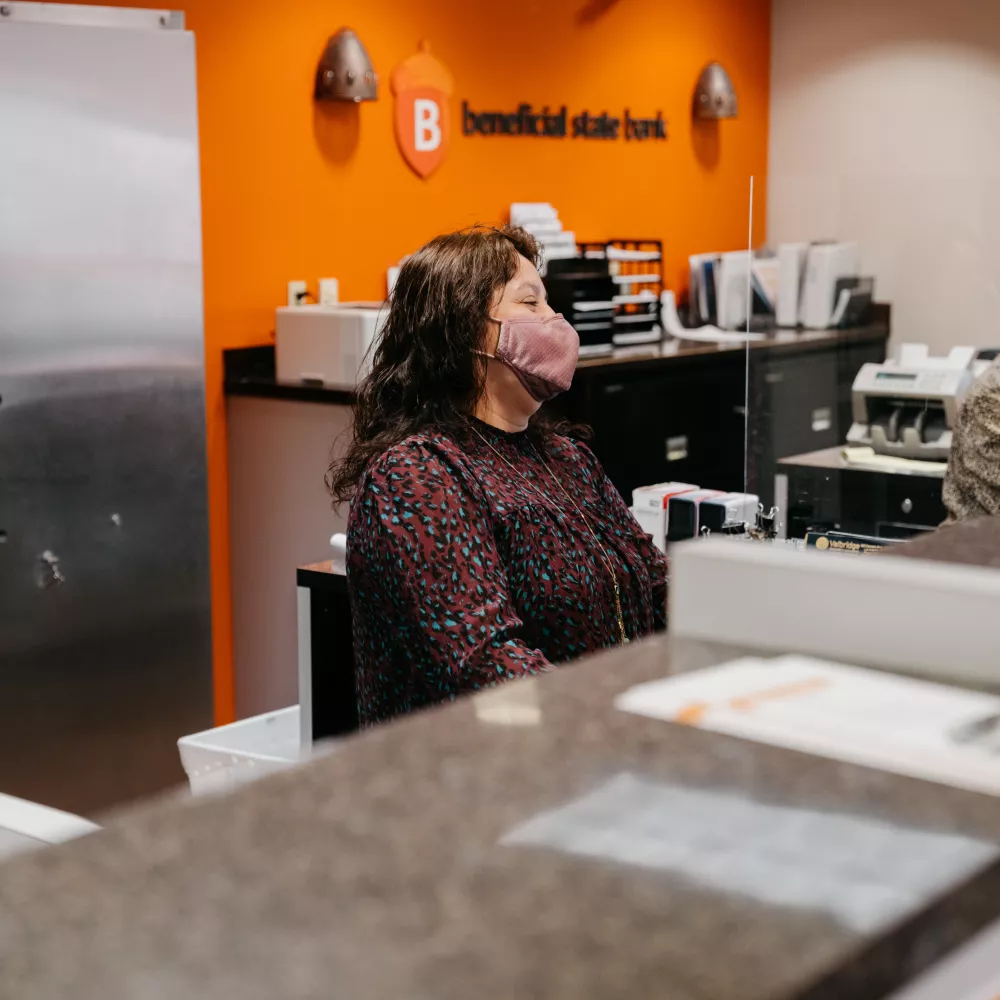 What if banking was governed in the public interest?
Traditional capitalism dictates that businesses should maximize profits for their shareholders rather than maximize benefits for their stakeholders. We don't think this is an inclusive and sustainable model.
Beneficial State Bank was founded in 2007 with a unique ownership model: we are permanently governed in the public interest. Our primary equity owner is a nonprofit: Beneficial State Foundation. This allows us to elevate people and the planet to the same level as our financial performance so we can balance business results with the interests and needs of all of our stakeholders.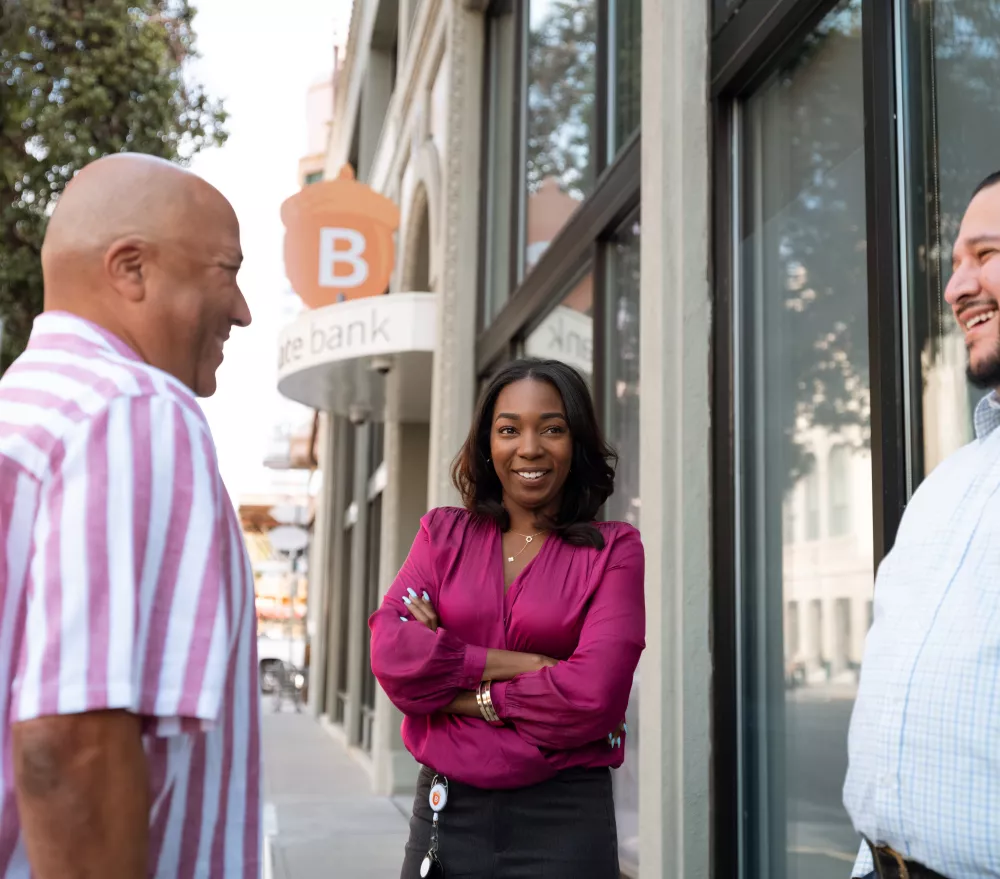 Our commitment to ethical banking
Beneficial State Bank exists both for people who want to be sure their money is doing good in the world and for people who want access to fairer, more inclusive financial solutions. By choosing to bank with a mission-focused institution, our depositors are in effect financing organizations that are changing the world for the better.
We are committed to running our business in an economically sustainable way, but we don't maximize profits at the expense of our customers, our communities, or the planet. We pay our employees at least a living wage, and we consider all our stakeholders in our business decisions.
How can you tell if your bank is doing good?
Beneficial State Bank voluntarily submits to rigorous third-party assessments to help us be as robust as possible in our commitments, inform our priorities with best practices and resources, and learn from others.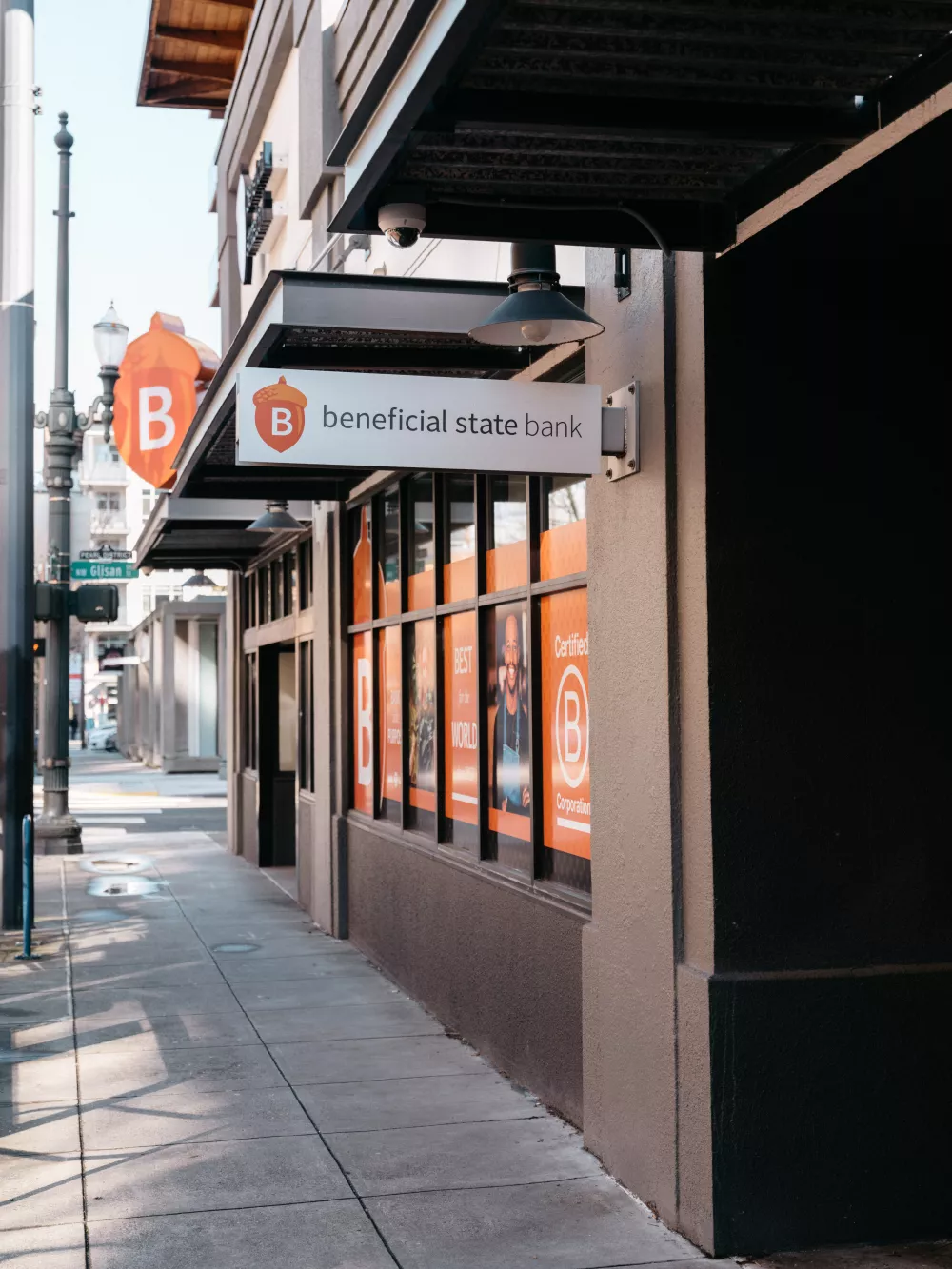 We make loans that make a difference.
At least 75% of our lending goes toward mission-aligned loans and 0% supports contra-mission loans. Learn more about our lending policy. Our current focus is lending in the following areas:
Housing Justice: Supporting organizations working to build and retain affordable housing, as well as provide the wrap-around services needed to support people who are housing insecure or experiencing homelessness.
Environmental Justice: Supporting organizations (nonprofit and for-profit) that are working to address climate change. These include green building projects, environmental law firms, conservation projects, green tech, and more.
Social Justice: Providing lending and access to credit that is fair to the consumer through our auto lending and credit card products. Our fairly priced products can provide someone with access to credit for the first time, the opportunity to build or repair credit, and a chance to refinance to save money each month by reducing total payment amounts.
Small Businesses and B Corps: Working closely with our clients to understand their needs and help them access capital. Beneficial State Bank is one of the highest-rated B Corp banks in the United States, and proud to serve a growing number of B Corp and small business clients.
Health and Wellbeing: Supporting organizations from dance to addiction services to building healthy food systems. Our clients are leading the way toward a better future.
The banking industry as a whole works to maximize shareholder profit, resulting in the largest banks in the United States financing industries like fossil fuel extraction, private prisons, and weapons manufacturing. Because banks strongly influence the flow of capital, this industry can be a powerful force for change.
Beneficial State Bank never finances:
Payday lenders
Fossil fuel extraction
Private prisons
Factory farming
Weapons manufacturing
Ready to move your money? Find an ethical bank and get started today.
Spotlight on Ethical Banking
We envision a more equitable economy and a banking industry that prioritizes a triple-bottom-line: people, planet, and prosperity for all.
Read More
Choose a Bank that Invests in Tomorrow
A Beneficial Bank serves the triple-bottom-line of People, Planet, and Prosperity for All. That means prioritizing social justice and environmental sustainability. Change your bank and help change the world.