Our Impact
Why We've Pledged to Stay Fossil Fuel Free
Apr 05, 2022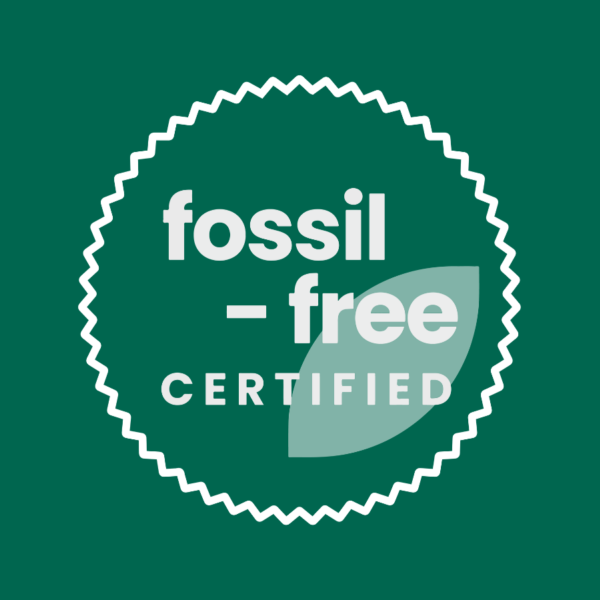 When the opportunity arose this year to join the Fossil Free Banking Alliance from bank.green, we knew it was a no-brainer.
Beneficial State Bank was built on the principle of investing in our environment and local communities. We do not finance companies or projects that are extractive, pollutive, or otherwise hazardous to the environment. We have long advocated strongly for defunding fossil fuels, and we commend the growing number of banks joining us in this pledge.
The Fossil Free Certification asserts that we do not and will not fund fossil fuel activities.
When we lend to businesses and nonprofits, we evaluate their products and activities to ensure that we are not financing contra-mission endeavors. We are also committed to investing at least 75% of our lending dollars in high-impact mission categories. The remaining capital goes to traditional businesses that do not operate within our "contra-mission" categories and are seeking a values-aligned bank. Our contra-mission categories include: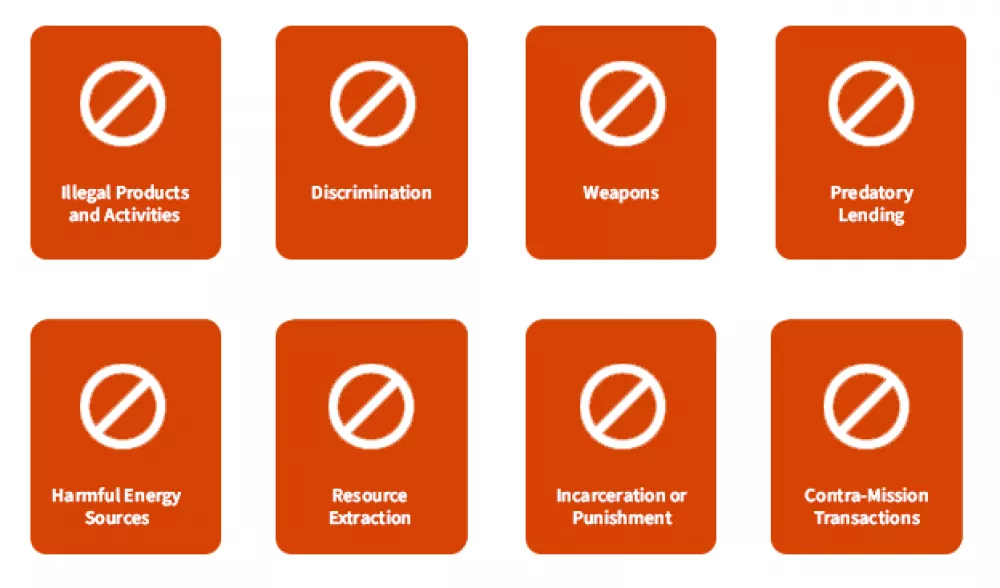 Of course, attesting to our own environmentally-friendly practices isn't enough. We are majority owned by the nonprofit Beneficial State Foundation, which is tasked with measuring our impact while advocating for greater change in the banking industry as a whole. Their rigorous commitment to transparency and impact helps us evaluate our own practices and improve them over time, setting the bar for best practices for sustainable and ethical banking. Our third-party B Corp certification is conducted by the nonprofit B Lab, and we are one of the highest rated banks in the world. We are a member of the Global Alliance for Banking on Values, which requires us to have sustainability as an integral part of our bottom line. And we are a founding signatory for the United Nations Environment Programme Finance Initiative's Principles for Responsible Banking, for which we are required to report our impact information every 18 months.
We're proud to be one of the founding members of the Fossil Free Banking Alliance and to have been a featured bank on the bank.green blog recently. We hope to increase the visibility of this certification to clearly signal our and other banks' commitments to climate-positive business practices. We welcome you to ask your bank, "Are you Fossil Free Certified?" and take the steps toward aligning your money with your values.
If you'd like to bank with us, click here to open a personal account and here to open a business or nonprofit account.

People, Planet, Prosperity for All
We are proud to lend $94 million to support the environment, and $0 to fossil fuel extraction. When you bank beneficially, you choose to support people and planet.
Spotlight on Environmental Sustainability
Banks have immense power to guide the resources we use. We are proud to provide banking services and lending to support the environment and renewable energy.
Read More