Client Spotlight
Overflow - Connecting Impact Organizations
Mar 08, 2022
Organizations of all sizes face challenges around meeting their goals and building a sustainable business.
Consultants can bring diverse outside perspectives and creative solutions to tackle big challenges, expanding an organization's access to strategic experts and building their capacity to do impactful work. Consultants also face challenges, including isolation from potential collaborators and a lack of access to data and tools that require expensive subscriptions. To help build agile, adaptive businesses that can meet their community and environmental commitments, Rocio Brusseau, Jeanene Kroetch, and Laura Marella founded Overflow. This collaborative brings together diverse and talented impact business leaders and independent problem-solvers to tackle big challenges.
Overflow launched in 2021 with 17 founding members from across the United States. "The pandemic accelerated the idea because it brought forward trends we'd already been seeing and demonstrated a deeper need for a platform that fosters community and collaboration to tackle the big challenges we all face," explains Laura.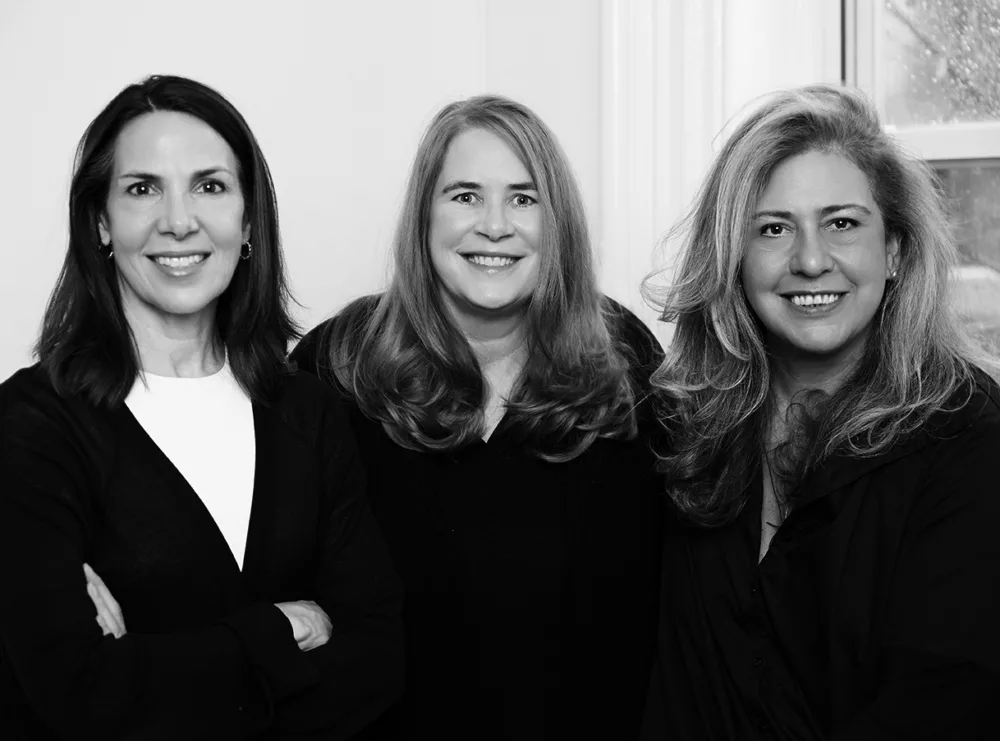 Bringing people together to create a positive impact
Overflow's founders had worked together at different times over their corporate careers. "We all found ourselves at a similar pivot point in our careers," explains Rocio. "We came together as independent consultants to be more effective, generate better work, and create more meaningful outcomes with our clients."
"Independent thinkers are everywhere, even in Fortune 100 companies," shares Laura. "Our members are individuals. They bring projects forward and are usually internal advocates within their companies, pushing for more impact and meaning in their work."
"Overflow is a place where people come to choose work and projects that make an impact," explains Jeanene. Overflow members are a collaborative of diverse Independent Consultants and Clients. Consultants are independent strategists who have worked for globally recognized companies in marketing, innovation, communications, and design. They produce high-quality work with a focus on impact. Clients are impact organizations, impact incubators and accelerators, B Corps, and nonprofits representing organizations of all sizes and sectors.
In addition to their regular projects, Overflow has committed 5% of its time to pro bono projects with nonprofits. Their first nonprofit client is OutCycling, a New York-based organization that brings the LGBTQ+ community together to bike and build community. They also run a leadership program that supports LGBTQ+ inner-city youth with coaching and services to close the achievement gap. OutCycling engaged Overflow to help them with a strategy, so the organization stays mission-aligned as they grow.
Become better, together
As Overflow was formed, the founders decided to incorporate as a Public Benefit Corporation to demonstrate their commitment to keeping profit and purpose on equal footing. "I didn't know about B Corps until we chose to be a Public Benefit Corporation," says Laura. "As we learned more, we realized B Corp certification is the gold standard in helping us stay accountable to our goals."
Overflow considers B Corps first when picking vendors and partners. Laura explains, "We found Beneficial State Bank in the B Corp directory, and we were able to switch our banking thanks to Ramon Herrera [Senior Relationship Banker] and his creativity. For a smaller bank to serve a company with principals spread across three states is complex, and Ramon worked through the process so we could bank with Beneficial State."
"Banking with Beneficial State couldn't be a more different customer experience than banking with a large bank. Before, I was waiting on hold for hours, and now I call my banker directly, and he personally takes care of whatever we need," continues Laura.
Contact Overflow to create your own mini-think tank of diverse and experienced strategists if your organization needs to tackle business challenges and accelerate positive change. Follow Overflow on LinkedIn to stay up-to-date on their work.
Smarter Business Banking
Beneficial Banking™ supports local and regional businesses and organizations that serve our communities. Businesses like these are critical for building economic resilience and providing diverse employment opportunities.
Spotlight on Organizations Led by Women
We are grateful to work with many women-owned or -led organizations that are leading the way, and we encourage you to read their stories.
Read More