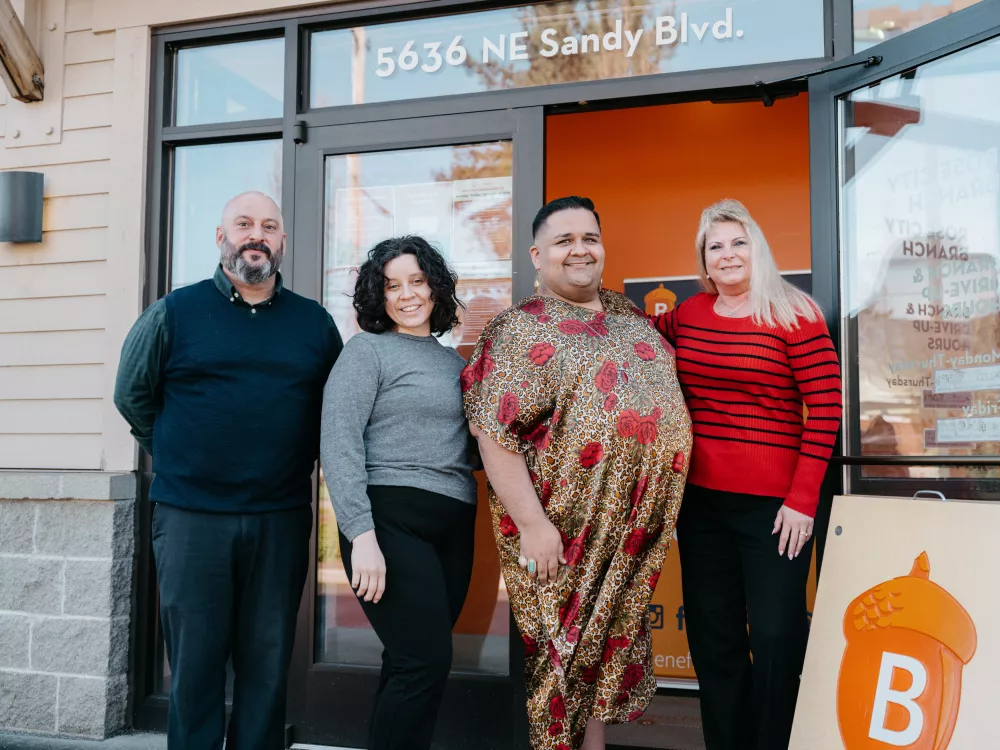 Where you bank makes a difference
The banking industry as a whole puts shareholders' needs above all others. We founded Beneficial State Bank to challenge that business model. We operate every day guided by a simple aspiration: deliver benefit to all and harm to none.
Beneficial State Bank is one of the leaders of a growing movement toward ethical banking. We're proud to stand with other banks committed to our shared values of resilient and inclusive communities and a healthy planet.
As an ethical bank, Beneficial State has committed to evaluating our impact and sharing our learnings and successes so that others may learn from, teach us, and potentially join us on this journey.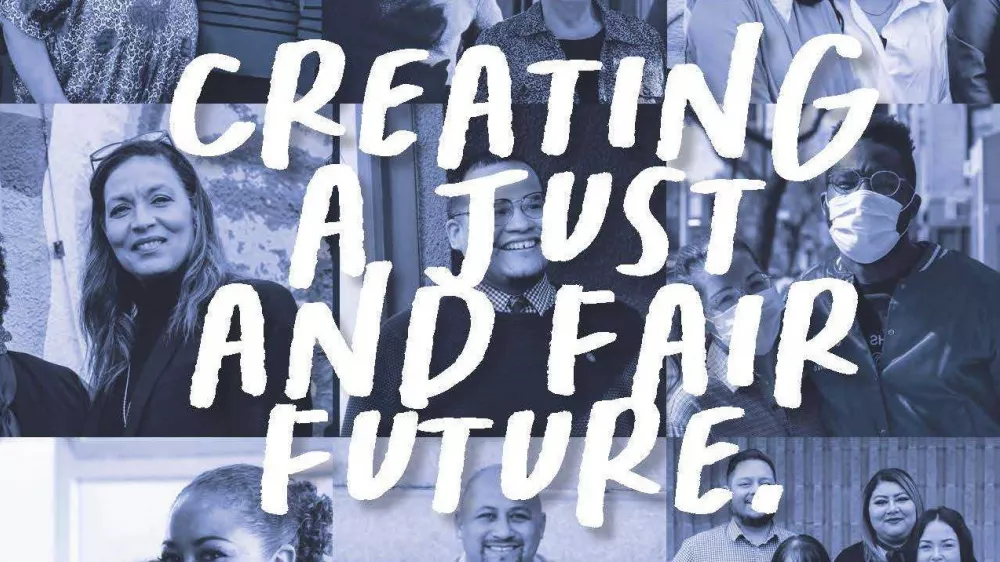 2021 Impact Report
Our teams come together every day committed to serving our clients, our communities, and the planet. In this report, we share how we are establishing a roadmap for better banking by staying accountable to our mission and goals, empowering the systemically excluded, and nurturing and healing our planet.
Learn about our mission and impact
What Is Ethical Banking? Card Link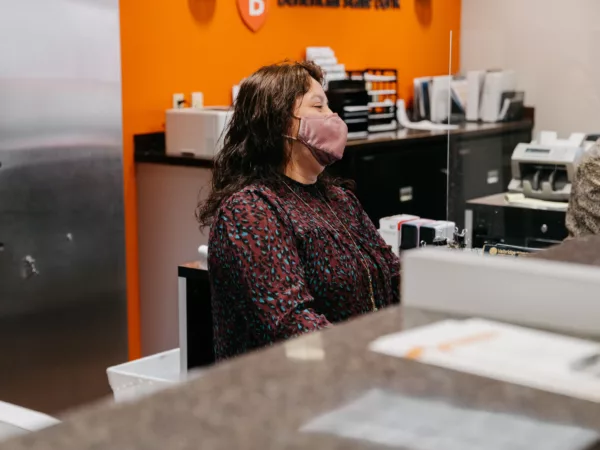 What Is Ethical Banking?
Beneficial State Bank voluntarily submits to rigorous third-party assessments.
Environment Card Link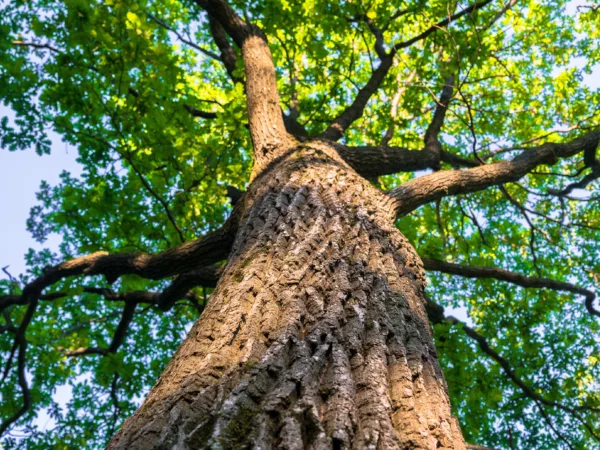 Environment
Our lending practice and our operations prioritize positive environmental impacts.
Community Card Link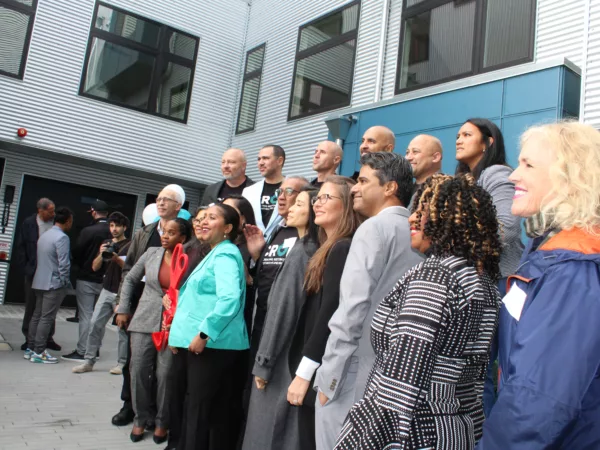 Community
Our work directly and indirectly supports activities that make California, Oregon, and Washington great places to live.
Impact Calculator Card Link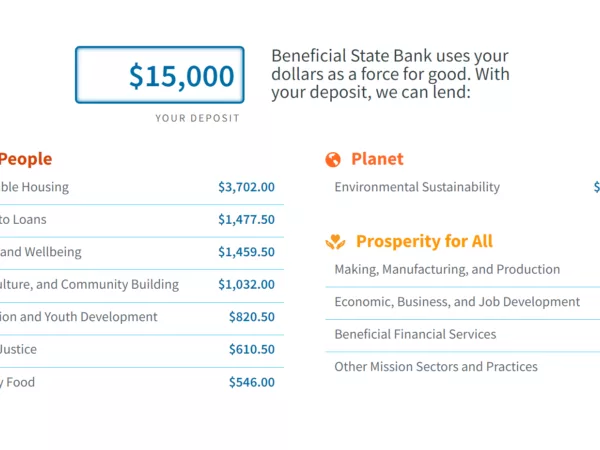 Impact Calculator
See how your deposits can make a difference when you align your money with your values.
Move Your Money Card Link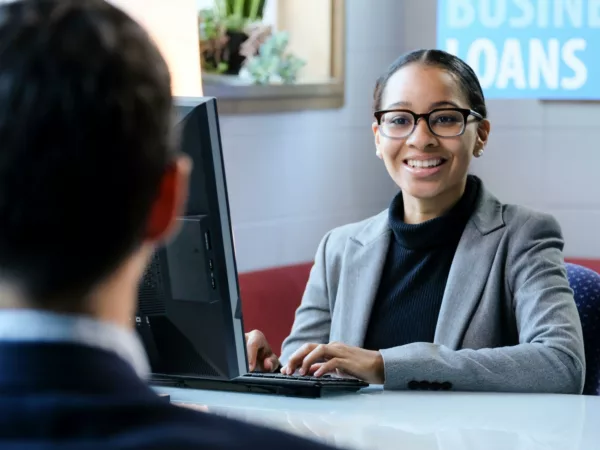 Move Your Money
Take action with your deposits. Banking is the original and most powerful form of crowdfunding.
Ready to move your money? Find an ethical bank and get started today.
Browse past Impact Reports