Client Spotlight
Construct the Present - B Corp Provides Diversity, Equity, and Inclusion Training
Feb 14, 2022
Creating workplaces with strong commitments to diversity, equity, and inclusion (DEI) is the right thing to do, but it's also good for business. The latest report from McKinsey shows that the relationship between diversity on executive teams and financial performance has only gotten stronger over time. Inclusive companies are more innovative, have more success recruiting and hiring, and leave a more favorable impression on employees and customers. Organizations like Construct the Present are taking DEI work a step further: creating systems and policies that result in inclusion and belonging.
Construct the Present provides diversity, equity, and inclusion resources, education, coaching, and strategic planning. They focus on cultural change and building leadership within governments, nonprofits, and for-profit companies. They have worked on building internal equity teams and policies, forming Employee Resource Groups, building job descriptions and performance review processes that center equity, and much more. Their trainings and services are bespoke, customized in collaboration with organizational leaders.
Racism, sexism, and homophobia are traumatizing to everyone: the person causing harm and the person harmed. Construct the Present's programs and services tackle diversity, equity, and inclusion in a way that is not re-traumatizing. "I'm Black, and I'm a woman, and I talk about race and gender every day," explains Alexis Braly James, Founder and CEO. "Race and gender are sometimes difficult or sad topics, but often they are joyful and playful. If we're going to make change, we have to create joy in it. And what's more joyful than a world without oppression?"
Training that is powerful and inspiring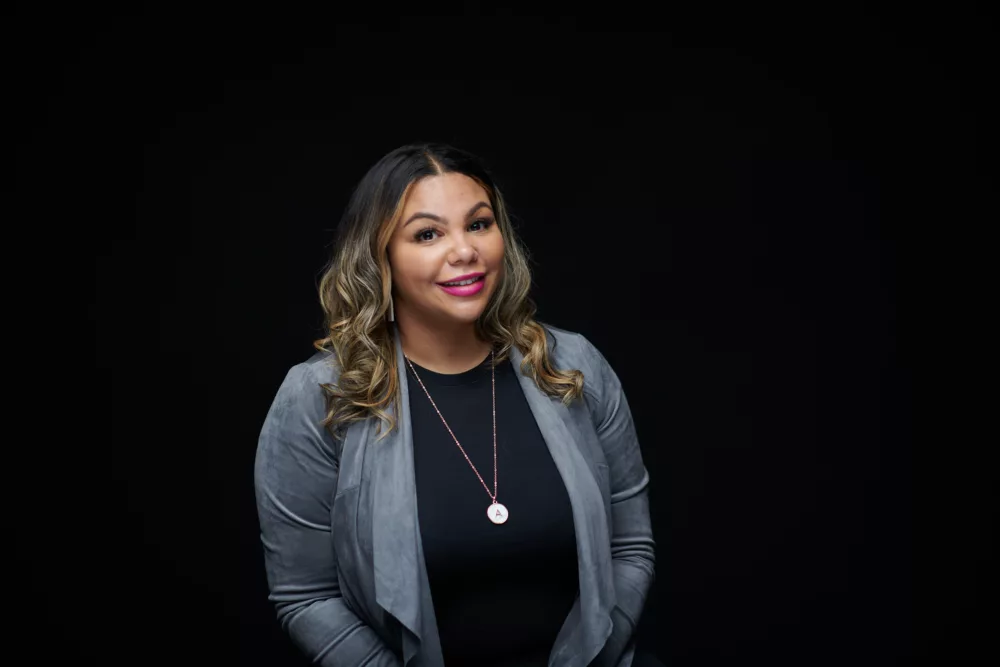 Create the Present's model is rooted in accountability. Alexis says, "Training can change behavior. Our work is to help identify what behaviors or aspects of the culture require change and then energize the team around that plan."
Alexis says that every organization should have a well-thought-out training and development plan. "A lot of people are afraid of saying or doing the wrong thing or making a mistake. With training, we empower everyone with tools and knowledge, so they have a better understanding of how to be part of a workplace and leadership team rooted in equity," she explains. By adopting a learner's mindset, investing in DEI work on company time, and aligning with their values, organizations demonstrate to their employees and their customers that they are committed to creating and sustaining a more equitable workplace.
Business as a force for good
"Construct the Present has worked with many B Corps," says Alexis. "There's a foundation for the commitment to an inclusive company culture that makes our work much easier." Working with B Corp clients inspired Alexis to get Construct the Present certified as a B Corp. "I was inspired by Fully's mission and values and how they model business as a force for good. Capitalism can be the root of a lot of oppression, and I can see the positive ripple effects of intentionally using business for good. At Construct the Present, we were already doing the work that B Corps do, so we documented it and became a B Corp ourselves."
"I learned that the bank I was previously doing business with was funding private prisons," recalls Alexis. "As we started to grow, I wanted to be more intentional with all my decisions but struggled to figure out where to put my money. At a workshop, I learned about Beneficial State Bank and was surprised to learn about a bank that shared my values. Banking at Beneficial State has been the best bank experience I've ever had. I get such personalized service and call my banker, Jonah Schuster, to figure out a solution to whatever issue I might experience. I find the app easy to use, and I recommend Beneficial State to others looking to bank with their values."
Follow Construct the Present on LinkedIn and Instagram to see examples of their work in action.
People, Planet, Prosperity for All
We are proud to lend $28 million to support social justice, and $0 to weapons manufacturing. When you bank beneficially, you choose to support people and planet.
Spotlight on B Corporations
As a B Corp bank, we are proud to support other B Corps that show that business can be a force for good.
Read More