We're honored to be part of the B Corporation movement
Better banking is not only possible; it's imperative. We don't need to sacrifice our communities or our planet to run a good bank. In 2012, we became a B Corp, formalizing our commitment to serving our communities and the planet.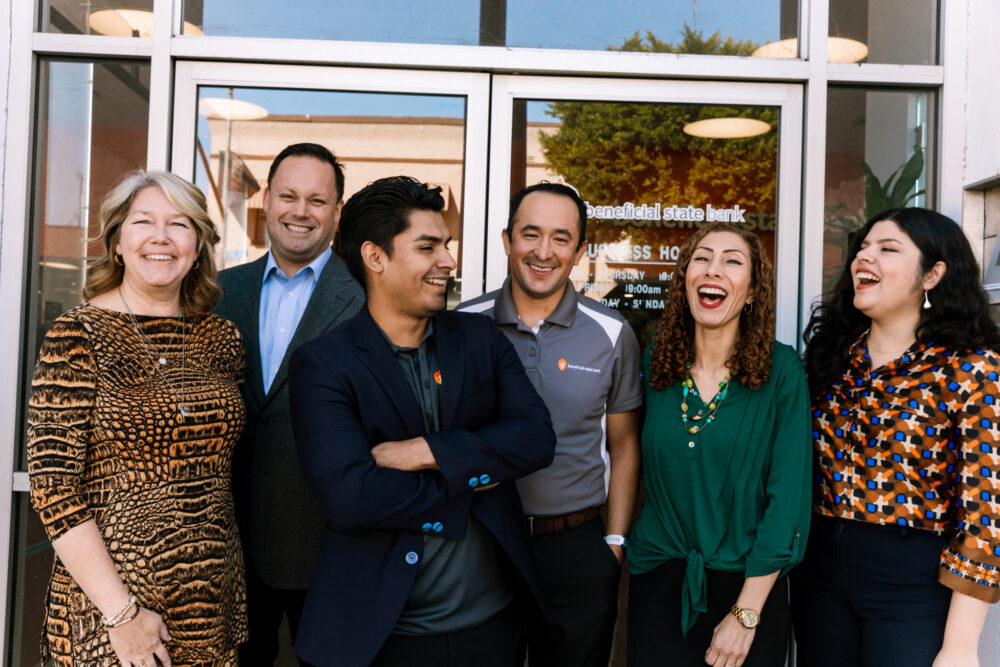 What is a B Corp?
B Corporations are for-profit companies that balance the interests of all their stakeholders, including customers, workers, environment, and community. Said another way, most banks and businesses have a single bottom line: profit. B Corps embrace a triple bottom line: people, planet, and profit, because a single bottom line (profit) is not enough. People and planet are equally important to long-term success and sustainability.
To become a B Corp, companies must take the rigorous third-party B Impact Assessment, score a minimum of 80 out of 200 points, and amend their governing documents to embed their mission into their corporate structure. The B Impact Assessment quantifies the positive impact we make in the world and helps us continue to raise the bar for ourselves each time we are evaluated.
In 2011, there were 400 certified B Corps, primarily based in North America. There are nearly 5,000 B Corps across the globe. Beneficial State Bank wants all companies to embrace B Corp principles: doing good is good business.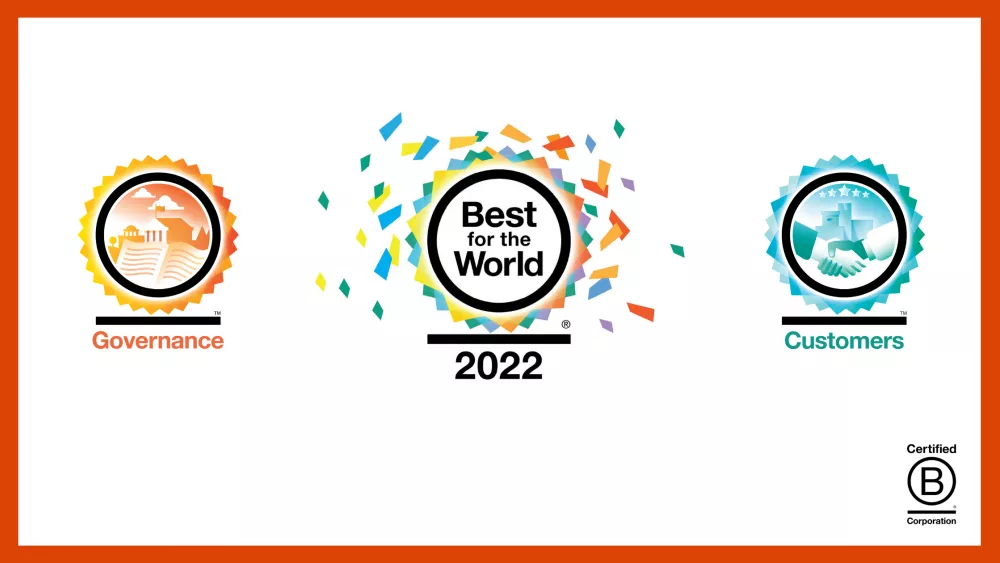 "Best for the World" since 2013
Every year, B Lab recognizes the top-performing "Best for the World" B Corps in five impact areas: community, customers, environment, governance, and workers. Only the top 5% of B Corps globally qualify for the honor. Beneficial State Bank is one of the highest rated B Corporations in the world, recognized as "Best for the World" since 2013.
Using business as a force for good
Every time you make a purchase, you are voting with your dollars. By supporting B Corps, you can align your dollars with your values. Find B Corps to support and learn more about how they use business as a force for good. If you're interested in banking with a B Corp, please connect with us. Our experienced team is ready to work with you.
Spotlight on B Corporations
As a B Corp bank, we are proud to support other B Corps that show that business can be a force for good.
Read More