B Corps go beyond what's expected of businesses. Here's why.
Mar 07, 2023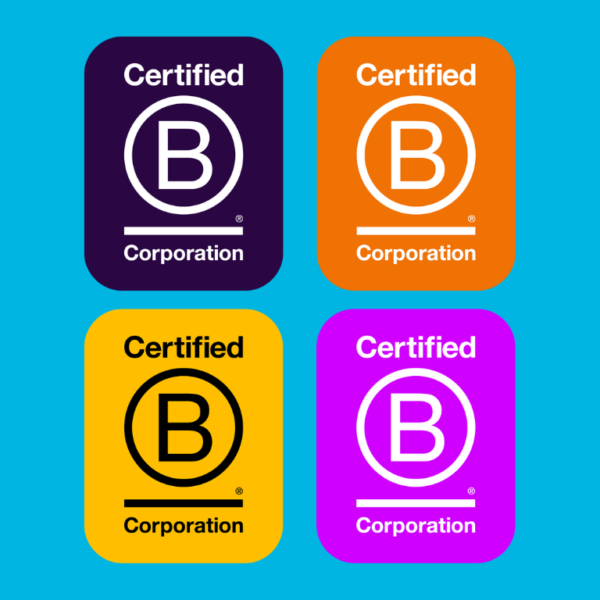 In honor of B Corp Month, we're celebrating our B Corp clients and reflecting on why it's worth going through the process of becoming and maintaining our status as a B Corp bank.
What's a B Corp?
B Lab defines B Corps as "businesses that meet the highest standards of verified social and environmental performance, public transparency, and legal accountability to balance profit and purpose." Businesses with B Corp certification have been through the robust B Impact Assessment process, which evaluates their impact on governance, environment, communities, customers, and employees. The median impact score for ordinary businesses is 50.9. In order to qualify for B Corp status, a business must score 80 or higher.
Why Go Beyond What's Expected of Businesses?
The B Corp movement is growing, with over 6,000 B Corps around the world. Why are so many businesses going through this voluntary certification process? It comes down to values.
The economic status quo in our society has been to solely focus on profit. While focusing on profit is an important aspect of running a sustainable business, when profit is prioritized above all else – the environment, people, and communities – businesses contribute to problems like climate change and worker exploitation.
B Corps are flipping that upside down, working to transform our economic system into one that benefits everyone, not just business owners and shareholders who are making big profits. They value social and environmental responsibility and are willing to go the extra mile of B Corp certification to ensure they continue to weave healthy and ethical practices into their work. They believe that their business can, and should, do its part to address society's challenges. And while doing so, they are proving that you don't have to sacrifice profit to do this. Doing good and doing well are not mutually exclusive.
Celebrating the Impactful B Corps Who Bank with Us
This B Corp month, we are thinking about all our B Corp clients who are not only doing impactful work, but also understand the importance of banking ethically. Beneficial State Bank clients such as Blue Garnet, Overflow, and many other B Corps are changing the status quo of what we expect from businesses. We are energized and inspired by you as you continue the essential work of making the world a better place.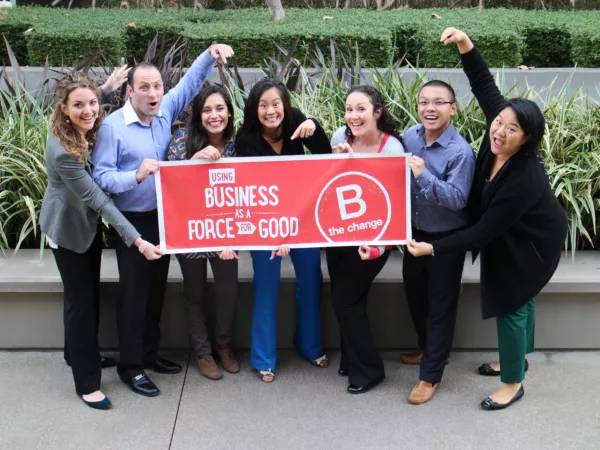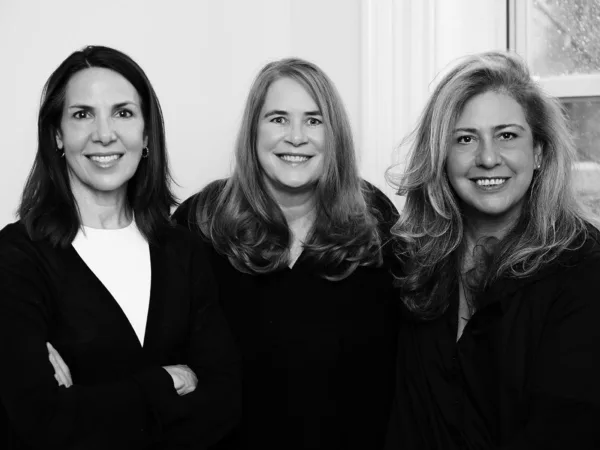 Banks Can Be B Corps, Too!
Just like other business industries, banks can also become certified B Corps. Values-based banks are holding themselves accountable through B Corp certification and are fighting for a future where banks no longer value profit over people and the planet.
We are all in on the B Corp movement here at Beneficial State Bank, and couldn't be prouder to call ourselves a B Corp. We've been a "Best for the World" B Corp since 2013 and we use the recertification process to identify areas for growth so that we can keep effectively working towards our vision of an economy that restores our planet and extends prosperity to all.
Transforming the Economic System
While not every business is in a position to get B Corp certified – and a lack of certification doesn't mean that a business isn't socially and environmentally responsible – if a business is a B Corp, it's a good sign that they look beyond profit and are working to transform our economic system into one that restores our planet and people instead of extracts from them. We think that's something worth celebrating this month, and every month.
We all can help transform the economic system. During B Corp month (and all year long), each of us can support the larger B Corp movement by choosing B Corps when we're making purchasing decisions. And by banking with a B Corp bank, you can align your money with your values.
Smarter Business Banking
Beneficial Banking™ supports local and regional businesses and organizations that serve our communities. Businesses like these are critical for building economic resilience and providing diverse employment opportunities.
Spotlight on B Corporations
As a B Corp bank, we are proud to support other B Corps that show that business can be a force for good.
Read More