B Corps: Putting the Money Where Our Mission Is
May 05, 2022 | Marcus Martinez, Senior Relationship Banker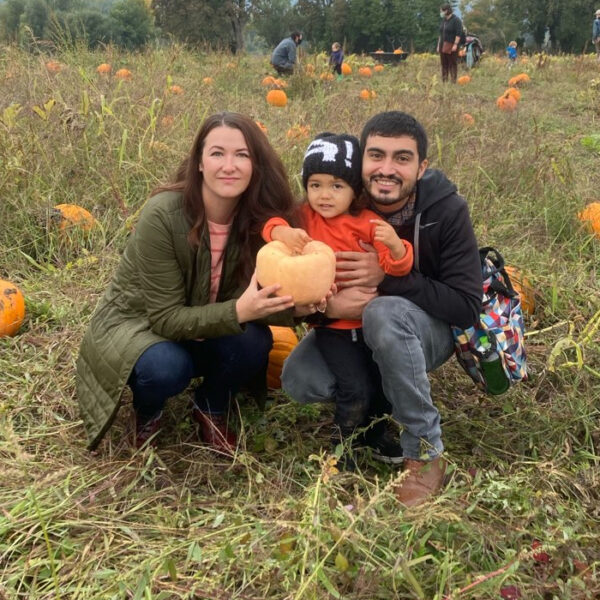 Many people have lost faith in financial institutions, especially when they hear about the unethical practices of some banks. What my team and I do each day at Beneficial State Bank helps rebuild people's trust in the financial industry by demonstrating how a bank should act. We provide transparent, fair banking services that work for everyone. I'm proud to be a part of one of the eight Certified B Corp banks in the United States. My dream is to see that number grow.
I joined the team at Beneficial State Bank in November 2020 in hopes of finding an employer in the financial world that aligned with my values. The fact that Beneficial State Bank has been a long-time B Corp drove me to become a part of the team. Once I joined, I saw that our clients were doing great things in Oregon. I've also had the pleasure of interacting with our clients in California and Washington who make a difference in their communities and beyond. Our business and personal clients make a difference simply by banking with us.
Where you deposit your money, and where you pay interest on your loans and credit cards matter. The largest banks in the country are top financiers of fossil fuels. The interest earned on loans and credit cards funds projects that are killing our planet at an alarming rate.
You can make a difference today by making the switch to an ethical bank. For those who live in Oregon, Washington, and California and want to bank knowing that your money will never fund fossil fuel projects, private prisons, or anything that damages our communities or the environment, join Beneficial State Bank. For those who live outside of those three states, I recommend checking bank.green, which helps you learn more about the environmental impact of your bank and find a bank or credit union near you that shares your values. If you can't find your bank on their list, ask your bank on social media about their impact on the environment and community, and see what type of response you get.
If you live in Portland, Oakland, Fresno, Los Angeles, or Seattle, are a banker, and want to be involved while making a difference in your community, I urge you to join us in our mission to change the financial system for good. My team and I need more individuals who believe in our mission and want to work for a great bank. You are welcome here!
If you live in California, Oregon, or Washington, we encourage you to bank with your values. Learn more about how Beneficial State Bank can meet your banking needs.

People, Planet, Prosperity for All
We lend over $762 million to support affordable housing, health and wellbeing, the environment, and social justice. When you bank beneficially, you choose to support people and planet.
Spotlight on B Corporations
As a B Corp bank, we are proud to support other B Corps that show that business can be a force for good.
Read More
Choose a Bank that Invests in Tomorrow
A Beneficial Bank serves the triple-bottom-line of People, Planet, and Prosperity for All. That means prioritizing social justice and environmental sustainability. Our clients want to see their money put to good use – funding causes that defend our planet and build resiliency in our communities. Change your bank and help change the world.