Client Spotlight
The Reynolds Law Firm, PC - Inclusive, Safe, and Supportive Legal Services
Apr 26, 2023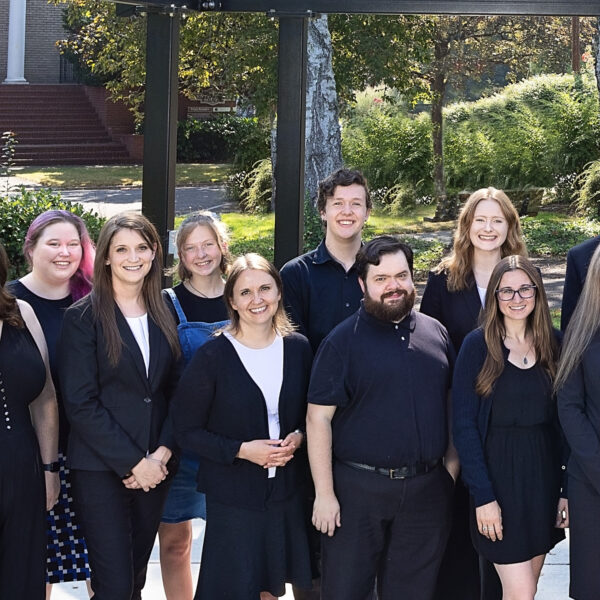 Advocating for social justice
The Reynolds Law Firm, PC provides legal support to their clients in many areas, including estate and business planning, personal injury, employment discrimination, discrimination against people with disabilities, and elder abuse. "We use our degrees, licenses, and days to help vulnerable people access justice," says Lorena Reynolds, managing partner.
The Reynolds Law Firm, PC operates with a unique model. Ten percent of the cases they take are pro bono, for which they do not expect to get paid. Twenty percent of the cases are on payment plans where clients "pay what they can when they can," also called a "pay it forward" program. The remaining 70% of cases are more typical law firm cases, but still all align with the firm's core values.
"Our practice is unique," explains Lorena. "Most of our staff, including me, come from a social justice or nonprofit background. After leaving my last nonprofit job, I wanted to keep working to help survivors of domestic and sexual violence. I build my practice with that goal in mind."
The team has always focused on a variety of social justice issues. A few years ago, this expanded to supporting clients seeking name and gender changes when nonbinary identity markers became an option on Oregon identification paperwork. "So much of our work is confidential. Like when we attend an adoption ceremony, we celebrate an important day in people's lives as they change their names and get their identification to match their gender," says Lorena. "These are pivotal moments in people's lives. We're honored to be there and try to make it a positive experience."
Values-based legal services
"You can build a business consistent with your values in both big and small ways," says Lorena. "You can write inclusive and flexible policies that support your employees. We know our business can't be perfect, but we can make thoughtful decisions and do our best with those decisions."
The Reynolds Law Firm, PC's core values are evident in the types of cases they take, but they're also integrated into their business practices. "One example is our holiday calendar. We are closed on days the court is closed, but people can spend their holidays as they like. We created this policy to try and neutralize religious oppression and microaggressions related to what holidays are recognized," explains Lorena. "It's a subtle shift a business can make to recognize and support all their workers." Staff can work on days the courts are closed and take holiday time off when it aligns with their beliefs and lives.
The Reynolds Law Firm, PC staff volunteer to help them stay connected to what front-line providers are experiencing, so they can better understand how their practice can support the most vulnerable in their community. Those connections also create safety for referrals. "Through our community partnerships, we get new clients reaching out for support," says Lorena. "It is a privilege to have a bar card and be a lawyer. Our team is committed to using our skills to serve our community."
In addition to legal services, The Reynolds Law Firm, PC has a student-employee program that provides opportunities for people to get their foot in the door of the legal profession. The Reynolds Law Firm, PC provides opportunities for students with diverse backgrounds and experiences who are interested in related careers with the hope of removing the job experience barriers for more students seeking to go to law school, become paralegals, or work in related fields. "We hope this program can help to build a pipeline of talented people to enter the profession," says Lorena.


Values-aligned banking
"We left our former bank because of their policies toward their transgender customers," says Lorena. "Banks with policies that prevent a name in use or initials instead of a gendered name on an ATM card put people in danger. Finding out that Beneficial State Bank listens to their communities' needs and has more inclusive policies for trans and gender nonconforming people aligns with our values and practices."
"Craig Hill is our banker, and he is amazing. He's always willing to listen when I have unusual banking situations for a vulnerable client. Craig knows how to make reasonable accommodations happen for our clients. I really appreciate that because that's how we do things, too," says Lorena.
The Reynolds Law Firm, PC has an Interest on Lawyers Trust Account (IOLTA) with Beneficial State Bank. When law firms hold funds that belong to someone else, for example, funds from a house sale while divorce proceedings are still pending, they are typically required to use an IOLTA account. That money will eventually be distributed, but until the decision is made about who gets how much, that money sits in an IOLTA at a bank. Instead of the law firm keeping the interest earned on this account, it is collected and donated to agencies that provide legal services for indigent Oregonians. "Holding funds in an IOLTA saves me time since I don't have to account for how to divide the interest earned among my clients. The fact the interest supports access to legal services also aligns with our firm's values," explains Lorena.
Smarter Business Banking
Beneficial Banking™ supports local and regional businesses and organizations that serve our communities. Businesses like these are critical for building economic resilience and providing diverse employment opportunities.
Spotlight on Social Justice
We advocate for a more just world where all of us have the opportunity to build vibrant, healthy, and free lives.
Read More
People, Planet, Prosperity for All
We are proud to lend $28 million to support social justice, and $0 to weapons manufacturing. When you bank beneficially, you choose to support people and planet.