Client Spotlight
Ballard Food Bank - Fighting Food Insecurity in Northwest Seattle
Aug 04, 2021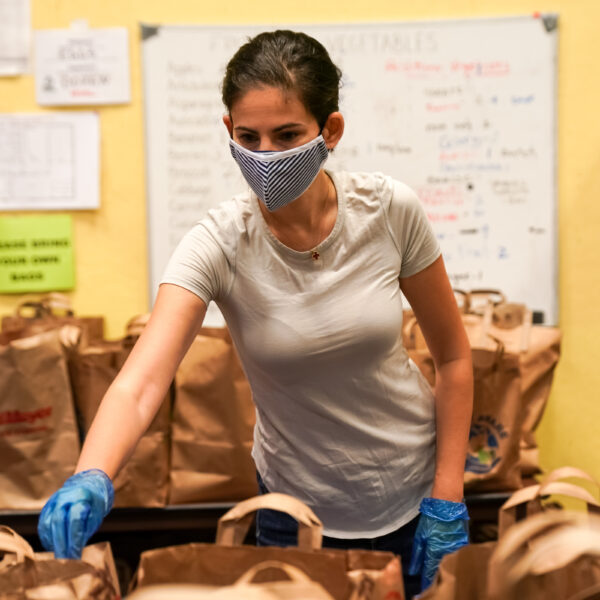 Ballard Food Bank goes beyond Ballard and beyond food: they are a one-stop shop for food and hope. Taking a holistic approach to serving the community, their neighbors come to the food bank to shop for food and connect to services that support their journey to self-sufficiency. Ballard Food Bank serves eight zip codes in Northwest Seattle, but they welcome folks from anywhere.
The COVID-19 pandemic hit communities hard. Before the pandemic, Ballard Food Bank had 3,200 visits per month, and in June 2021, they had 6,800, serving 1,500 households per week with in-person food shopping and home deliveries.
"I'm so appreciative of our staff," says Jennifer Muzia, Executive Director of Ballard Food Bank. "We had to quickly pivot to keep our staff, volunteers, and neighbors safe. We experimented with personal shopping and ended up developing a drive-through food bank with pre-packaged bags and the option to customize for dietary and cultural needs."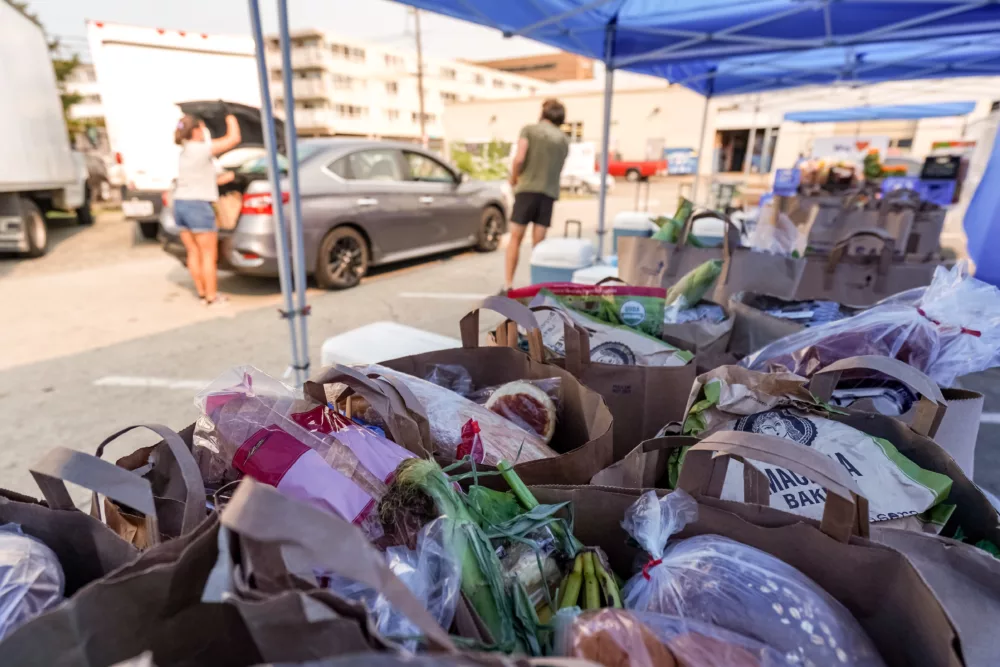 Before the pandemic, their home delivery program served 120 households per week, and now it serves 900 households per week. "Access to healthy food during the pandemic was critical," explains Jen. "Expanding our no-contact services like home delivery was one way we could help get our neighbors the food they needed, safely."

Ballard Food Bank also provided a sense of community and hope during the pandemic. "We have 135 to 150 volunteers each month, ranging from high school students to seniors to folks out of work. We all need a sense of community, and volunteers at the Food Bank support our neighbors and get a sense of purpose," says Jen.
When Jen joined the food bank in 2014, the organization was evolving. "Ballard Food Bank has always been a strong food bank, and we saw an opportunity to connect our neighbors with other services they need." The Community Resource Hub now provides financial assistance programs, veterinary services, mental and behavioral health support, tenants' rights, help with utility bills, and vaccinations. "We learn from our clients, listen to their needs, and build partnerships from that," explains Jen.
"We worked with Beneficial State Bank to purchase land and secure a construction loan to build our new space," says Jen. "Jae [Easterbrooks, VP Relationship Manager at Beneficial State Bank] shares our commitment to the community. Beneficial State works with a lot of nonprofits, so they understand our organization and the importance of our work."
Ballard Food Bank is opening its new space in October 2021. The new space is around the corner from where they're now located but double the size. "The new space was designed with community at the center," explains Jen. "We'll have a larger grocery store and a cafe where we can offer both job training and a community hub. Owning the space gives us security and will keep us from being priced out of the market."

Jen urges everyone to get involved with their local food bank. "Recovery from the pandemic will be long, and we must support an equitable recovery. Your local food bank needs your donations and volunteer support." Learn more about Ballard Food Bank and how they're supporting our neighbors.
Photo credit: Alabastro Photography
People, Planet, Prosperity for All
We are proud to lend $73 million to support health and wellbeing, and $0 to fracking. When you bank beneficially, you choose to support people and planet.
Spotlight on Washington
Read More
Banking for a Brighter Future
Join our community of nonprofits, B Corps, small businesses, and conscientious organizations with lending and deposit services that help you grow your impact.