Client Spotlight
Equality California Advances Civil Rights and Social Justice for LGBTQ+ People
Aug 04, 2022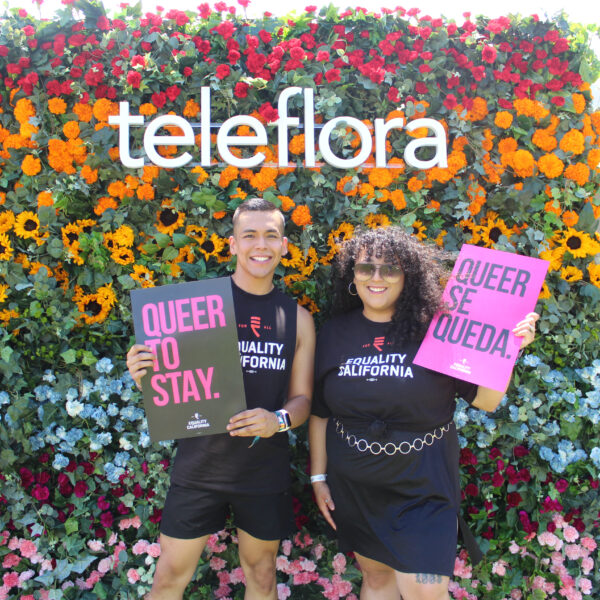 Marriage equality has been the law of the land since 2015, thanks to persistent, effective activism from organizations across the country. Equality California was founded in 1999 as part of the fight for marriage equality and continues to strive to create a healthy, just, and fully equal world for all LGBTQ+ people. Now with 900,000 members, Equality California is the nation's largest statewide LGBTQ+ civil rights organization and the only California LGBTQ+ civil rights organization working at the local, state, and national levels. They work to elect pro-equality leaders, pass pro-equality legislation in Sacramento and Washington DC, and advance civil rights in the courts, protecting LGBTQ+ people from discrimination. Equality California Institute works in communities to reduce disparities in health and wellbeing by helping to create safe schools, build civic engagement, and recruit and support the next generation of LGBTQ+ leaders.
Together, All of Equality California's programs reflect a holistic strategy that supports LGBTQ+ folks where they are while working to transform institutions and systems. "Equality is not advanced in only one way," explains Samuel Garrett-Pate, Managing Director of External Affairs. "Equality California has a broad focus. Our 501(c)4 lets us do legislative and political advocacy and file lawsuits on behalf of our members. Our 501(c)3 focuses on public education, civic engagement, and healthcare. Our PAC, directly and indirectly, supports pro-equality candidates up and down the ballot. Having multiple approaches helps us move faster toward our goals of equity and justice for LGBTQ+ people."
Supporting communities by advocating for change
Health and well-being are important parts of Equality California's holistic strategy. "LGBTQ+ people experience some of the worst disparities in health and well-being," says Sam. "When you layer in other marginalized identities (immigrants, people of color, folks living with HIV, and Trans folks in particular), we see even worse outcomes."
As of May 2022, they are working on helping Gen Z folks access COVID-19 vaccines. "We're learning a lot about Gen Z and their barriers to accessing vaccines and healthcare," explains Jorge Reyes Salinas, Communications Director. In addition, in February 2022, Equality California launched its first bilingual program, working with ten grassroots organizations to do outreach and provide education and resources to the Latinx community. Jorge adds, "With huge disparities in health outcomes for LGBTQ+ folks, we recognize that we can't experience full lived equality if our community isn't healthy."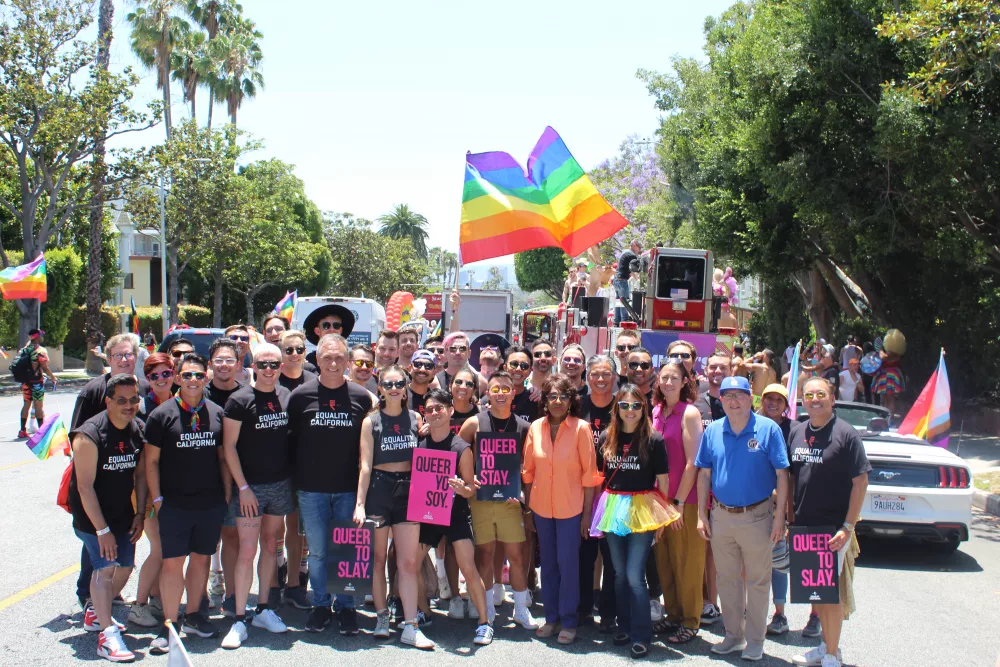 Striving toward equality and justice
"It's important that we remember that this work is not done," says Sam. "We can't assume because we've made progress that progress is secure. As a community, we need to continue to push forward and be vigilant. In California, we have strong civil rights protections for LGBTQ+ folks, but that's not the case across the country. And we know there are folks in our state still not experiencing full lived equality."
"Our work focuses on LGBTQ+ communities, but our impacts are deeper and broader than that," says Jorge. "We all benefit when healthcare becomes more accessible, and schools and workplaces become safer."
"Working with Beneficial State Bank has been a great experience," says Sam. "Choosing values-oriented partners is an important part of our work, and we're appreciative of our relationship with Beneficial State Bank."
Become a member today, start taking action, and support Equality California's important work.
People, Planet, Prosperity for All
We are proud to lend $28 million to support social justice, and $0 to weapons manufacturing. When you bank beneficially, you choose to support people and planet.
Spotlight on Social Justice
We advocate for a more just world where all of us have the opportunity to build vibrant, healthy, and free lives.
Read More