Press Release
Senior Vice President Monique Johnson Recognized as Banking & Finance "Visionary" by LA Times
Mar 20, 2023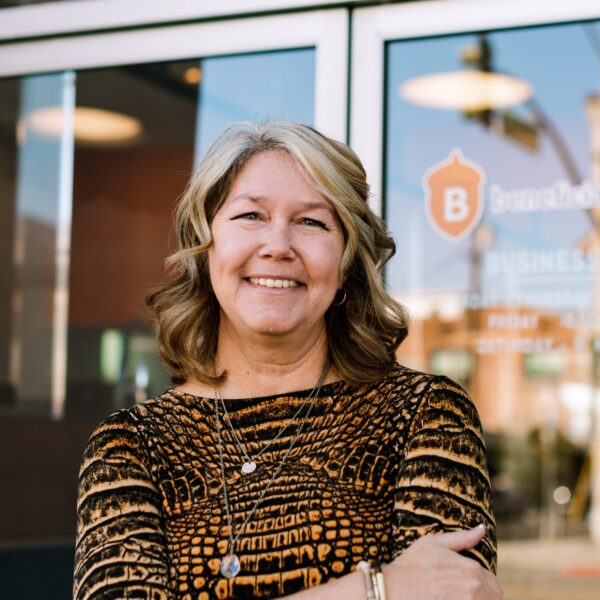 Monique Johnson, Senior Vice President at mission-driven Beneficial State Bank, was honored for her innovative work in the banking industry and impact in the Los Angeles area.
March 20, 2023, Los Angeles, Calif. – Monique Johnson, Senior Vice President, Director of Client & Community Partnerships, and Community Reinvestment Act (CRA) Officer at Beneficial State Bank, has been recognized as a Visionary in the 2023 issue of Los Angeles Times (LA Times) B2B Publishing's Banking & Finance annual magazine. Johnson was honored for her work as an instrumental member of Beneficial State Bank's management team, as well as her decades of community leadership and service in Los Angeles.
"Since joining Beneficial State Bank over six years ago, Monique has been at the forefront of key issues facing the banking industry, looking for ways to address them through banking in the public interest," said Randell Leach, CEO of Beneficial State Bank. "We are proud that she's been named a Visionary in her field, and look forward to continuing to see her thrive in the industry and as a community leader in the Los Angeles area."
At Beneficial State Bank, Johnson has been responsible for several significant innovative projects. She spearheaded the creation of the deposit calculator, which allows customers to see the potential impact of their deposits at the bank by breaking down the deposit amount by mission loan category, from affordable housing to environmental sustainability. She also oversaw the opening of Beneficial State Bank offices in four eco-friendly "Living Buildings," which produce as much energy as they use in a year, among other requirements. Additionally, Johnson has personally volunteered her time to financially coach veterans, the formerly incarcerated, college-bound DREAMers, and inner-city students.
"I am honored to be recognized by the LA Times," said Johnson. "To be selected amongst a group of my talented peers is a sincerely gratifying feeling. I look forward to continuing my work with Beneficial State Bank to push the banking industry in a direction that prioritizes people, planet and profits equally."
Johnson is the vice chair of the board at Junior Achievement of Southern California, a board trustee and treasurer at AltaSea at the Port of Los Angeles in San Pedro, and a board and finance committee member of USGBC-LA. She lives in the South Bay with her husband and is a mother of two grown daughters.
About Beneficial State Bank
Beneficial State Bank (Beneficial State) is a state-chartered, federally insured bank with branches in California, Oregon, and Washington. Beneficial State serves the triple bottom line of people, planet, and prosperity for all, which involves serving its communities, supporting positive environmental outcomes, and achieving long-term financial sustainability. A unique ownership structure supports these strategic priorities: the bank's capital is majority-owned by the nonprofit Beneficial State Foundation. This means its economic rights are fully aligned with, and permanently governed in, the public interest.
Beneficial State Bank is a founding signatory of the UN's Principles for Responsible Banking, a member of the Global Alliance for Banking on Values, a Community Development Financial Institution (CDFI), Fossil Free Certified, and one of the world's top-rated Certified B Corporations, awarded B Corp "Best for the World" status every year since 2013.
Media Contact:
EMC Communications
BSBPress@EMCCommunications.com
(650) 455-9928
People, Planet, Prosperity for All
We lend over $762 million to support affordable housing, health and wellbeing, the environment, and social justice. When you bank beneficially, you choose to support people and planet.
Spotlight on Southern California
Read More
Smarter Business Banking
Beneficial Banking™ supports local and regional businesses and organizations that serve our communities. Businesses like these are critical for building economic resilience and providing diverse employment opportunities.