Beneficial State Bank's First Career Fair in Porterville, California
Nov 09, 2023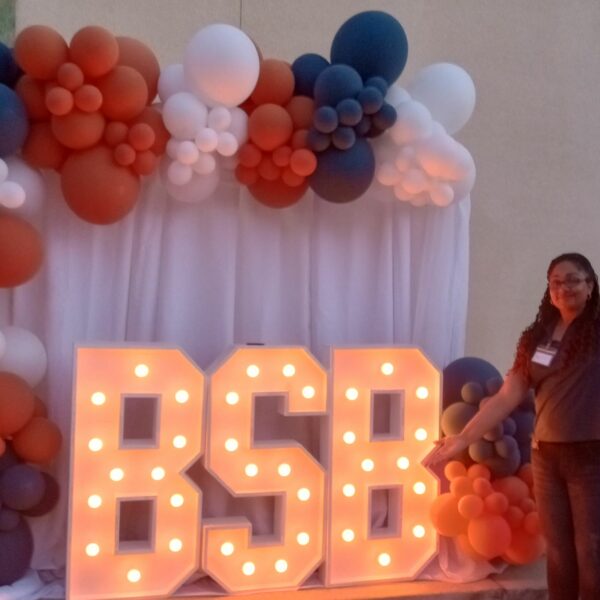 Proud to be a part of the Porterville community in California's Central Valley
Our Central Valley team has spearheaded some of Beneficial State Bank's innovative business practices and important community and environmental impacts over the years. Our auto lending team developed our ITIN lending program, which allowed us to serve immigrants without a social security number in a more impactful way than we could before. Beneficial State Foundation's Clean Vehicle Assistance program (primarily staffed in Porterville) provided access to grants for hybrid and electric vehicle purchases across the state of California. And, our Central Valley teams have built strong relationships in the community with families, businesses, and nonprofits that are making the Central Valley a great place to live and work.
Banking is an important job. We help people with an important part of their life: their money. My advice is to take pride in what you do because you are making a difference, no matter what your position is. And most importantly, be humble. You never know how your career can develop. Be mindful of the bank you choose to work for. It really can make an impact on the world that we live in.
Megan Wood, AVP, Consumer Loan Fulfillment Supervisor, Porterville, CA

What types of jobs do we have in Porterville?
Our team in Porterville is our second-largest group of staff at the Bank. Several business-critical groups work from our Porterville office, including consumer lending, customer care, and IT. We're proud to be a job creator and good employer in the communities we serve. And our team is growing! To help spread the word about our open positions, provide some career coaching, and have a good time with our community, Beneficial State Bank hosted our first Career Fair in Porterville on October 5, 2023.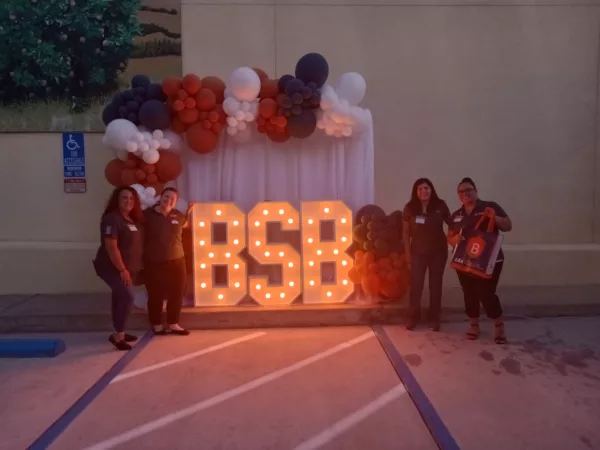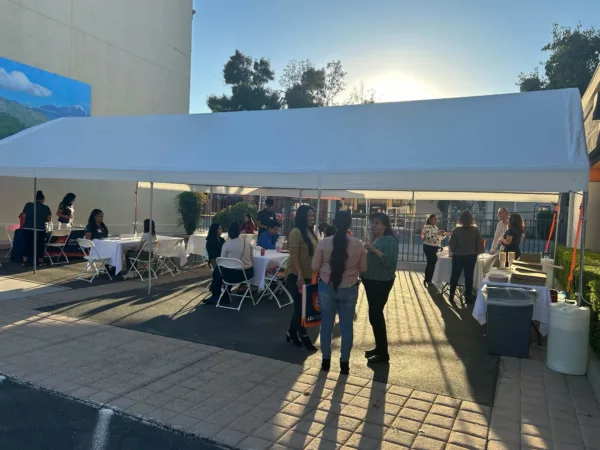 Our Career Fair included resume help and career coaching from our in-house recruiter, Isabella Smith. In addition, we had three hiring managers conducting on-site interviews for our open Collateral Clerk positions. Following the Career Fair, we hired one of the candidates we met at this event!
Beneficial State Bank is proud to be an employer that is community-centered and family-friendly. Our policies and benefits include paid time off to volunteer, inclusive benefits for different types of family structures, and wellness programs. Our Career Fair reflected these values: we had activities for kids so parents could participate, pizza from a local business down the street, cornhole, and music. It was great to see candidates get to know each other and our team and to laugh together in between interviews.
Interested in attending a future event? Join our email list so you never miss an invite.
Beneficial Careers
We operate with purpose and strive toward a lofty goal: building an economy that restores our planet and extends prosperity to everyone. Help us work toward a world where we bank with purpose.
Spotlight on Our Team
Our dedicated staff are fierce changemakers in the Beneficial Banking™ movement. Read on for stories of their individual and collective impact.
Read More