Join the Ethical Banking Movement
If you have a passion for building a better banking industry, we invite you to join us.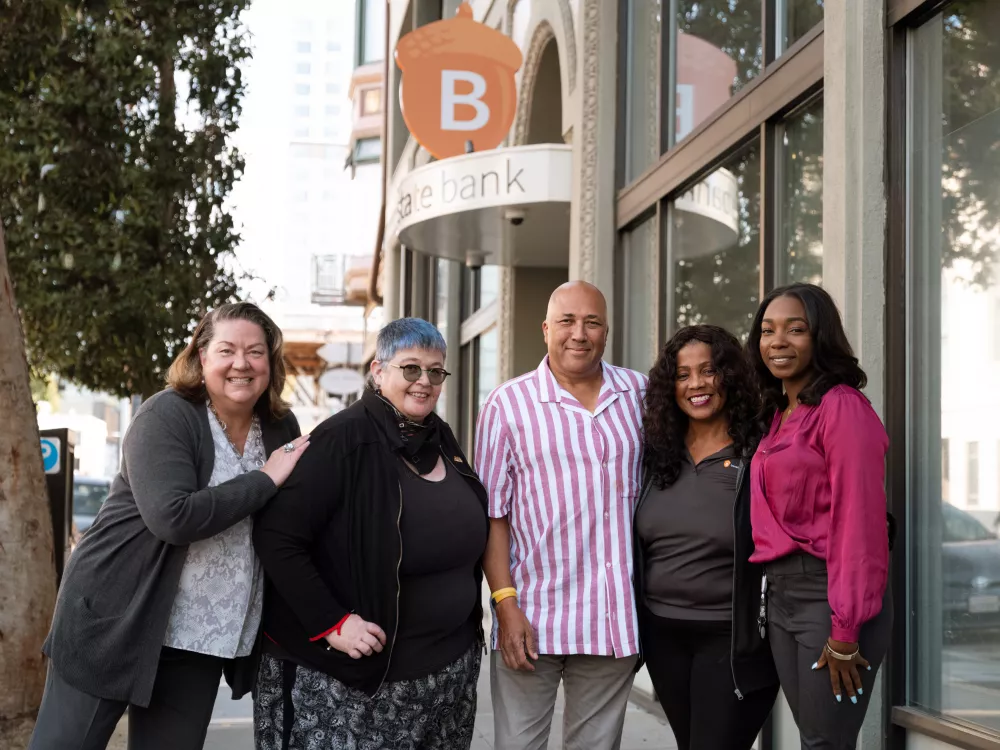 What is Beneficial Banking™?
Beneficial State is a B Corp and a triple-bottom-line bank. This means that rather than serving the single bottom line of profit, as do most traditional businesses, we equally prioritize the three goals of serving our communities, supporting positive environmental outcomes, and achieving long-term financial sustainability.
We design our products and services to optimize social and environmental impact, and our commitments include no predatory lending, no investments (meaning lending) to the fossil fuel, private prison, or weapons manufacturing industries. Instead of working to maximize shareholder profits, we work to further social justice and equity, invest in environmental sustainability and regeneration, and strive to extend prosperity to all members of our communities.
We operate with purpose and strive toward a lofty goal: building an economy that restores our planet and extends prosperity to everyone.
Help us work toward a world where we bank with purpose.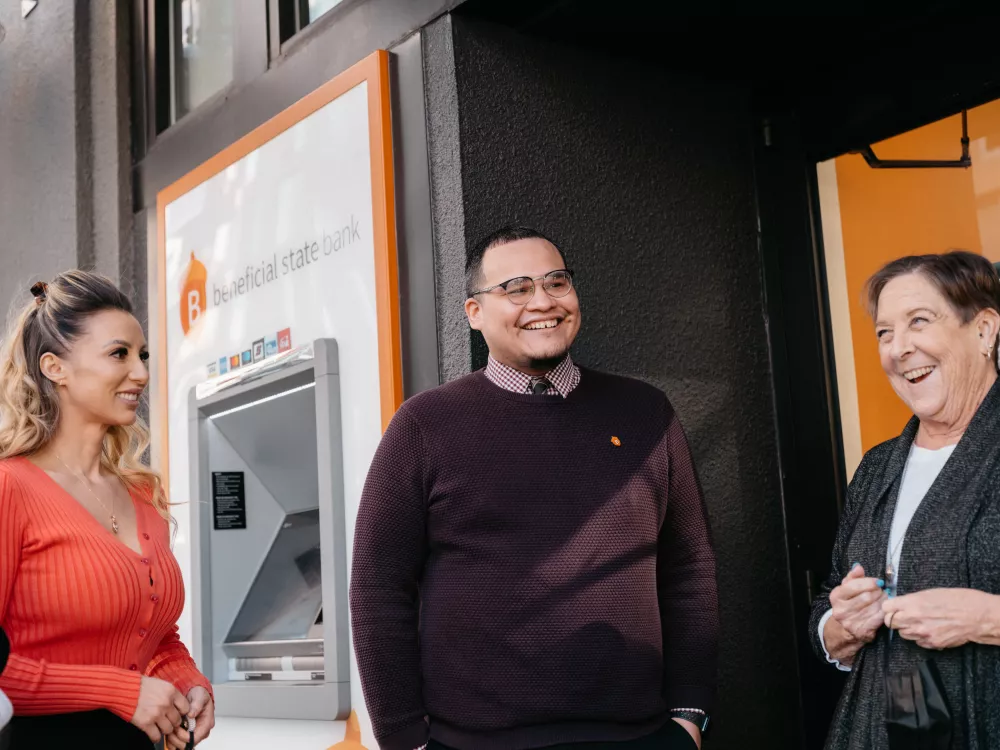 Why choose Beneficial State Bank
Beneficial State Bank's benefits include a comprehensive package designed to support you and your eligible dependents. We focus on the holistic health of our team members and promote work-life balance.
Our benefits include*:
Insurance Coverage
Begins on first day of employment
Medical (Kaiser and Blue Shield where available)
Dental and vision
Life insurance with options for employees to increase coverage or for spouse/children coverage
Short- and long-term disability
Employee Assistance Program (EAP), including friends and family
Tax-advantaged medical and dependent care programs
Retirement Plans
Eligible to contribute the first day of the month after employment begins
401(k) and ROTH SAFE Harbor plans with employer matching
Paid Time Off
Vacation: 2-4 weeks per year, depending on role
Sick time
Birthday float: an extra day off to use on or around your birthday
Holidays: bank-wide closure for all federally recognized holidays
Rejuvenation days to support overall wellbeing
Incentive & Discretionary Bonus Programs
Most employees are eligible to participate in an annual discretionary bonus program based on individual and bank performance.
Some positions participate in a performance-based incentive program.

Wellness: $25 per month with a wellness pledge to support each employee's wellbeing.
Commuting: $100 per month to make it easier to get to work. Also available: tax-advantaged programs for transit and parking.
Giving Back to Our Communities
4 days of paid volunteer time each year
$250 annual match of qualifying employee donations
Pet Benefits
Dog-friendly workplaces
Pet rescue reimbursement
Pet insurance
Paid sick pet and pet bereavement days
Reimbursement Programs
Tuition reimbursement
Adoption Assistance Program
Sabbatical Program
Following 5th, 10th, and 15th anniversaries
Extra paid time off
Travel and entertainment reimbursement
Other Benefits
Banking products with discounted rates
Perks for discounts on travel, entertainment, and other purchases
*Benefit information as of June 9, 2023.
If you are ready to do challenging and transformative work that will build a brighter future for us all, we welcome your application.
Spotlight on Our Team
Our dedicated staff are fierce changemakers in the Beneficial Banking™ movement. Read on for stories of their individual and collective impact.
Read More
You are welcome here at Beneficial State Bank
We are an equal opportunity employer and all qualified applicants will receive consideration for employment, regardless of race, color, religion, sex, sexual orientation, national origin, gender identity, disability, or veteran status. Read Job Applicant Privacy Policy.