Client Spotlight
Dance Wire - Connecting Artists with Community
Jul 15, 2021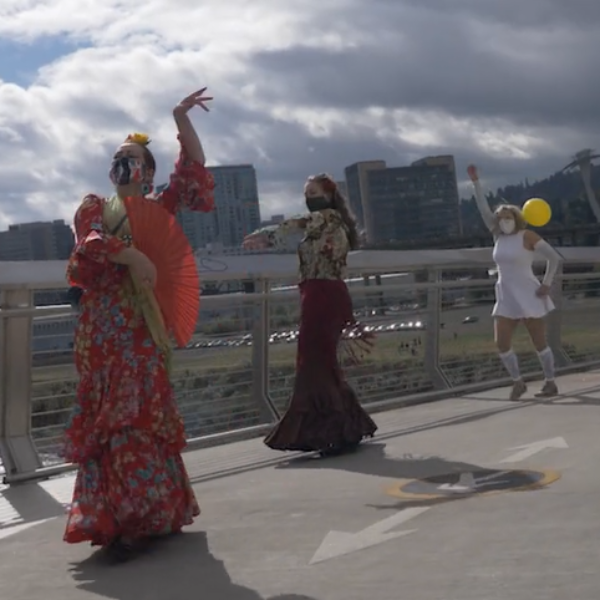 Dance Wire is Portland's dance hub. They serve artists, organizations, and the general public by focusing on the dynamic relationship between the dance and community. Their website highlights opportunities for the broader Portland community to get "dance curious" and participate in dance. "If people feel that dance isn't for them, it's because of layers of cultural perceptions that have made dance feel exclusive," says Emily Running, founder of Dance Wire. "But dance is for everyone. With 39 different styles of dance in the city, there's a lot to explore and something to pique just about everyone's interests."

Emily founded Dance Wire in 2013 after working in nearly every role imaginable in dance: as a freelance artist and in various administrative positions in small and big companies. "The need for increased visibility and prosperity was nearly universal, and those needs have become two of our mission pillars," explains Emily.
For Dance Wire, prosperity means helping artists and organizations thrive, not just survive. "We don't believe in the glorification of the starving artist," says Emily. "Artists have to be entrepreneurs, but few have been taught the business skills they need to have their work seen." Dance Wire recently launched a new on-demand coaching program called 1:1 Sessions to help artists and companies at any stage of development fill the gaps in their business knowledge. Dance Wire offers support with building a website, developing a marketing plan, engaging donors, researching and applying for grants, and more. These services are available on-demand, so each artist or organization can go at their own pace.
Dance Wire also connects the artistic community to each other and the broader community. "The Community Dashboard on our new website connects members to venues to rent, production experts to hire, and dance medicine providers, as well as to other dancers and companies." Emily shares, "Our Curious Dashboard connects the public to events, classes, festivals, and other opportunities to engage. We invite everyone to join the Curious Club where people can make new friends and let their dance curiosity come out to play!"


Mary Edmeades, VP Client and Treasury Manager at Beneficial State Bank, has been Dance Wire's banker from the beginning. "Before our first website launched, the bank hosted an event for us at their branch in the Pearl," remembers Emily. "We invited potential supporters and donors, presented a few performances, and shared the vision for the website. Having my bank host an event for Dance Wire before the website even launched was a confidence boost for me and the people I was asking to invest in it. Mary has been a supportive partner as our organization has grown."
After the COVID-19 pandemic hit, Emily realized they would need to raise money to help artists and companies survive the shutdown. In two weeks, she brought together 90 dancers and four videographers. She secured all the permitting needed to create "We Need a Bridge." The video was shared widely and raised the visibility of the financial needs of the dance community. "The most common response I got about the video was that it brought people to tears," says Emily. "One of the greatest powers of the arts is to help people feel things they don't otherwise know how to express or process."
In 2020, Mary worked closely with Emily to secure Dance Wire's PPP loan. "Mary guided us through the process, and it gave me peace of mind knowing that she was always there to answer questions and help us navigate a complicated and ever-changing application process."

Learn more about Dance Wire and how you can support Portland's dance community on the Dance Wire website.
People, Planet, Prosperity for All
We are proud to lend $73 million to support health and wellbeing, and $0 to fracking. When you bank beneficially, you choose to support people and planet.
Spotlight on Arts, Culture, and Community
Many of our clients work to create a better future by creating spaces for communities and providing ways to engage with art, theater, and music.
Read More