Press Release
GiveBIG Washington Breaks Donation Record
May 04, 2020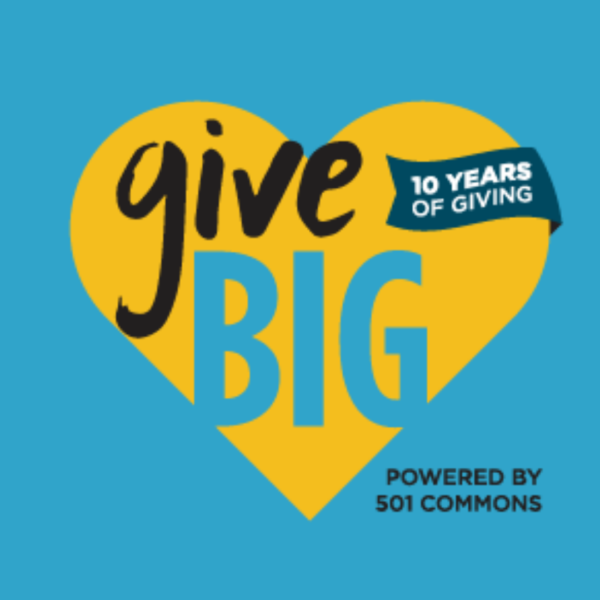 Beneficial State Bank, a mission-driven community bank, will provide a safe and easy-to-use donation portal for Washingtonians to support their favorite nonprofit during GiveBIG Washington--an online fundraising campaign being held May 5-6 aimed at raising $12 million for local nonprofits
Seattle, May 4, 2020--Beneficial State Bank announced today it will provide a safe and easy-to-use donation portal to collect and process all the money raised by GiveBIG Washington, the state's largest online fundraising event aimed at raising $12 million to support local nonprofits. Beneficial State receives the donated funds as they are processed by the GiveBIG platform, which is provided by Civicore.
GiveBIG Washington, a two-day online giving campaign May 5-6, will be held in conjunction with #GivingTuesdayNow, a global day of giving in response to the unprecedented need necessitated by the Covid-19 crisis. GiveBIG is open to any tax-exempt organization in Washington State and helps raise funds for participating nonprofits by connecting them with existing and new donors. In 2019, $11.4 million was raised for 1,500 nonprofits.
"While many people may not be in a place to give right now, for those who are, there's never been a more important time to donate to local nonprofits. Beneficial State Bank is honored to be sponsoring and supporting this event by providing a safe and easy way for people to support their favorite nonprofits," said Randell Leach, CEO of Beneficial State Bank, which is waiving all ACH fees associated with GiveBIG donations. "The level of need is so great right now, and we're hoping the CARES Act's $300 tax deduction for charitable giving helps people take that extra step to give what they can to help our communities weather this storm together."
The federal CARES Act, the $2 trillion emergency relief package Congress passed in response to the Covid-19 crisis, includes a $300 tax deduction for all charitable giving in 2020. Taxpayers do not have to itemize to take this deduction.
GiveBIG Washington is organized by 501 Commons, a 501c3 charitable organization that has been providing a variety of services designed to amplify the strengths of nonprofits for 30 years. On April 27, Beneficial State Bank began partnering with 501 Commons to process Paycheck Protection Program (PPP) loans for nonprofits that weren't able to access PPP loans from their own bank. As of May 3, Beneficial State has approved 20 PPP loans worth about $1.4 million for Washington State nonprofits receiving loan application assistance from the 501 Commons financial services program. The Paycheck Protection Program provides loans to small businesses and nonprofits to help them pay their employees during the COVID-19 crisis.
"Beneficial State has been available around the clock and they have worked shoulder to shoulder with our financial services staff to get loans approved by the SBA. As a result, critical funds are flowing to nonprofits throughout the state that had difficulty navigating the loan process," said Nancy Long, Executive Director of 501 Commons. The PPP loans provide paychecks for nonprofit staff members and can be converted to grants if nonprofits maintain staff positions and pay levels.
About a third of Beneficial State Bank's commercial portfolio is made up of nonprofits.
About Beneficial State Bank
Beneficial State Bank (Beneficial State) is a state-chartered, federally insured bank with branches in California, Oregon, and Washington. Beneficial State serves the triple bottom line of people, planet, and prosperity for all, which involves serving its communities, supporting positive environmental outcomes, and achieving long-term financial sustainability. A unique ownership structure supports these strategic priorities: the bank's capital is majority-owned by the nonprofit Beneficial State Foundation. This means its economic rights are fully aligned with, and permanently governed in, the public interest.
Beneficial State Bank is a founding signatory of the UN's Principles for Responsible Banking, a member of the Global Alliance for Banking on Values, a Community Development Financial Institution (CDFI), Fossil Free Certified, and one of the world's top-rated Certified B Corporations, awarded B Corp "Best for the World" status every year since 2013.
Media Contact:
EMC Communications
BSBPress@EMCCommunications.com
(650) 455-9928
Banking for a Brighter Future
Join our community of nonprofits, B Corps, small businesses, and conscientious organizations with lending and deposit services that help you grow your impact.