Client Spotlight
APANO - Centering Culture and Community
Sep 08, 2021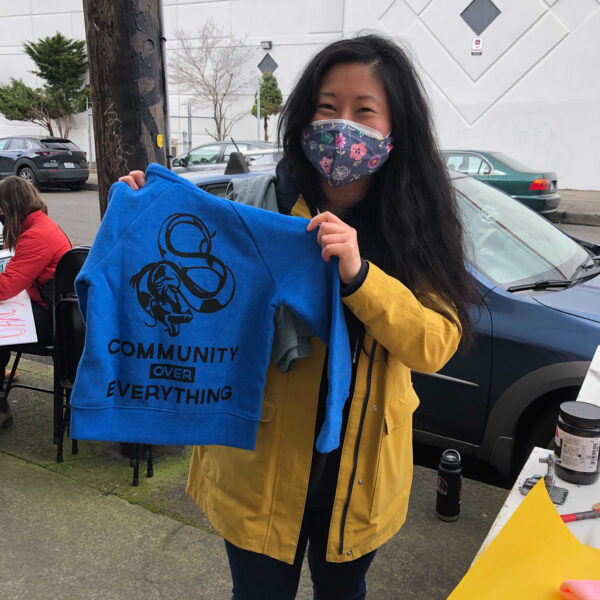 APANO serves Oregon's Asian and Pacific Islander communities to promote equity, belonging, and self-determination.
In 2019, it was projected that Asian Americans would be the racial group least likely to participate in the 2020 census. Two years later, census data reports that the API population is the fastest-growing racial group in the nation, with self-reporting rates higher than anticipated. This result was achieved in part through the tireless efforts of community organizations to engage API community members and encourage participation. One organization that took on this work is the APANO.
In its 2020 census campaign, APANO reached out to more than 13,000 contacts through phone banking and peer-to-peer texting and delivered census training to partner organizations and community members. They were also a partner organization in the #WeCountOregon coalition, which enabled Oregon to reach a 69.2% self-response rate despite a pandemic, political strife, and wildfires.
Census outreach is just one example of the work APANO has done to support API communities in the state.
With support from the Immigrant Refugee Community Organization, APANO was founded in 1996 in Multnomah County by local API leaders who wanted to advocate for their growing community. APANO was incorporated in 2010 and has been growing quickly ever since.
Building power in the API community to create long-term change
In 2016, APANO added a 501(c)4 arm to their organization to further pursue political advocacy. According to Development and Communications Director Allie Yee, this is a key component of APANO's mission to build power, develop leaders, and advance equity for the community.
"At APANO, it's not just about meeting our community's immediate needs but about making sustainable change and empowering people to shape the systems that impact them," Yee said. To this end, the organization works within five categories: community organizing, cultural work, leadership development, political advocacy, and community development.
Like many other organizations, the COVID-19 pandemic remains top of mind for APANO. Their comprehensive approach to community service means that pandemic relief takes many forms. One way is providing direct relief such as food, rental assistance, and access to technology. Another way is through political action.
Last year, APANO heard from the small businesses they work with that the fees charged by delivery apps were making it difficult to stay afloat when take-out and delivery were their only options. APANO worked with Portland City Commissioner Chloe Eudaly and the Portland Independent Restaurant Alliance to develop an ordinance that caps delivery fees at 10%, passed unanimously by the Portland City Council. This cap created a lifeline not only for API-owned businesses but many other small businesses, particularly those owned by people of color and immigrants.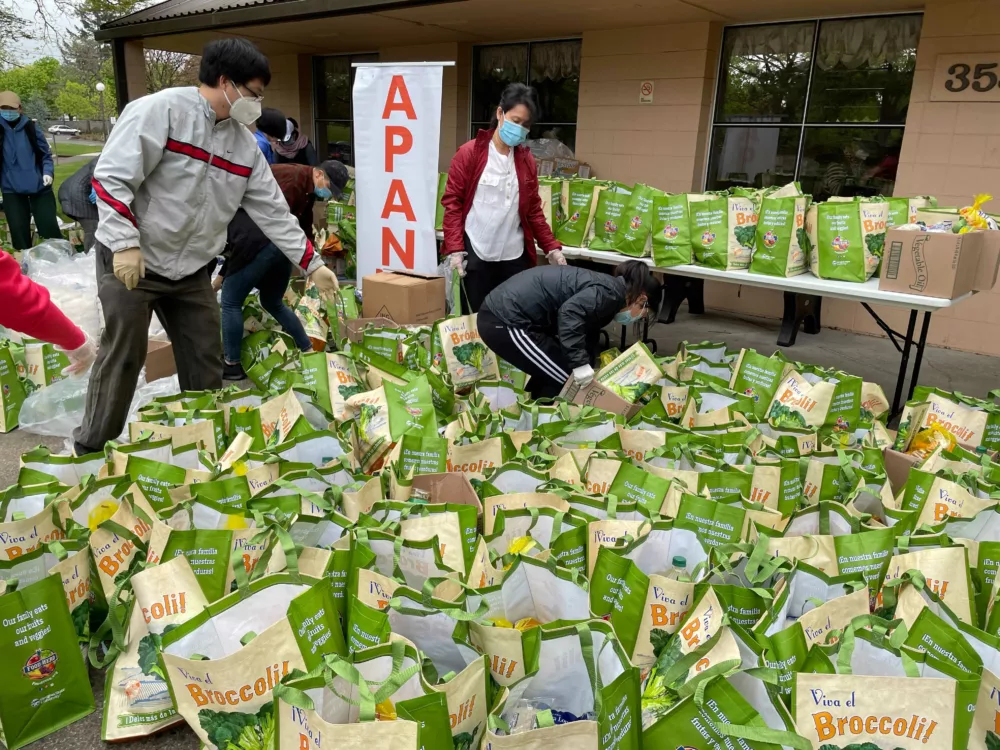 APANO is also working to develop physical communities that allow local residents to thrive culturally and economically. The Jade District is a place-based community building and economic development program focused on a 10-block area in Portland. The international and multicultural district features safe, walkable areas with local businesses and arts programming, such as the annual Jade International Night Market.

"We work with local business owners and residents to address their needs. Our goal is to build up the neighborhood as they want to see it," said Yee. "Ultimately, we want to help develop the area while maintaining a sense of ethnic diversity and belonging."
To support their expansive goals, APANO continues to add staff and programming. "Beneficial State Bank has been a major part of our growth," Yee continued. "They've given us the financial wherewithal to keep growing as our programs and community needs evolve." To learn more about APANO's work, visit their website. You can also sign up to get involved with member-led committees, campaigns, and organizing groups, or donate to APANO.
Featured image photo by Roshani Thakore
People, Planet, Prosperity for All
We are proud to lend $28 million to support social justice, and $0 to weapons manufacturing. When you bank beneficially, you choose to support people and planet.
Spotlight on Arts, Culture, and Community
Many of our clients work to create a better future by creating spaces for communities and providing ways to engage with art, theater, and music.
Read More