Client Spotlight
501 Commons - Helping Washington Nonprofits Thrive and Navigate the Paycheck Protection Program
Sep 22, 2020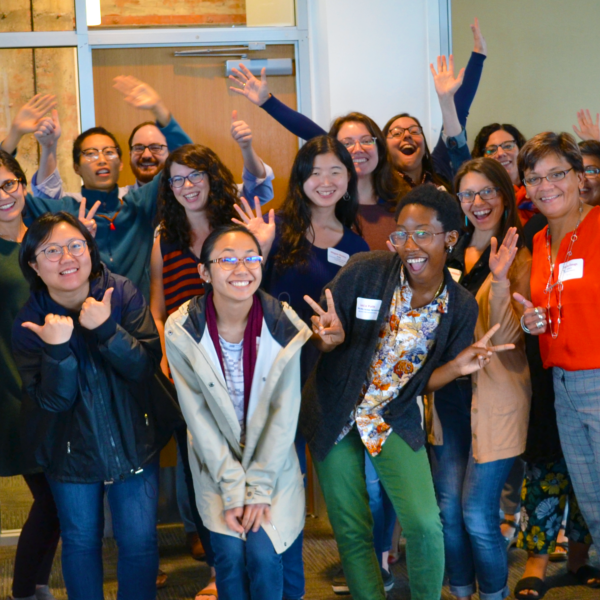 As we prepare to open our new financial hub at the Bullitt Center in Seattle, we're featuring a few of our Seattle clients and future neighbor tenants in the world's greenest commercial building.
501 Commons is a Washington-based Beneficial State client that supports nonprofits through a range of management consulting services. Founded in 1998, "commons" refers to a concept "deeply rooted in US history and law that the people have access to, and responsibility for, shared assets and resources governed by a shared purpose, with participation based on fairness and mutuality."
Each year 501 Commons serves over 1,000 nonprofits with a range of services, like back-office support, technology and management consulting, and grant-writing assistance. They also produce GiveBig Washington. An online, multi-day giving campaign, bringing new donors and nonprofits together. This year's GiveBig campaign raised over $19 million from 40,991 unique donors and benefited nearly 1700 nonprofits around the state.
Helping nonprofits across the US apply for Paycheck Protection Program loans
When the Paycheck Protection Program (PPP) rolled out earlier this year, there was mounting confusion about the process and how to get approved. 501 Commons quickly created a program to help their network of nonprofits understand the overall process. They provided technical assistance to 160 organizations from 23 different sectors, and 33 counties throughout the United States.
501 Commons also provided help with loan documentation and partnered with multiple financial institutions to help nonprofits submit their applications. Their ability to leverage existing relationships to establish this partnership advised 160 organizations and helped 48 nonprofits secure loans, totaling over $2.7 million in PPP loan funds.
Stephen Song, MSW, executive director at Community for Youth shared, "our SBA Application was submitted yesterday, and we have a disbursement pending at this moment. I cannot thank you all enough for your support, and your fierce advocacy for Seattle's nonprofit community."
Beneficial State Bank partnered with 501 Commons to assist over 20 Washington-based nonprofits to receive PPP funding.
Pivoting to PPP loan forgiveness
In June, Congressional changes made it easier to convert PPP loans to grants. This change was intended to greatly reduce the burden of navigating the PPP forgiveness process for small businesses and nonprofits. Changes included extending the loan period, reducing the percentage you have to spend on payroll cost, and more. After surveying their network, 501 Commons learned that many nonprofits weren't versed in taking advantage of these new guidelines, so 501 Commons stepped in again to offer technical assistance to nonprofits hoping to turn their loans into grants.
The PPP loan forgiveness webinar they hosted provided the participants with advice and forgiveness tools including how-to videos and more.
Nancy Long, the executive director of 501 Commons explained, "We partnered with Beneficial State Bank for PPP loans and also GiveBIG. Beneficial could write the book on how to be an effective partner to nonprofits. Their staff members understand nonprofits and are dedicated to supporting their customers and the community."
501 Commons provides services and programs to nonprofits, schools, and governmental agencies. If you'd like to start a conversation, fill out the Request for Assistance.
What you can do to help
Banking for a Brighter Future
Join our community of nonprofits, B Corps, small businesses, and conscientious organizations with lending and deposit services that help you grow your impact.