Client Spotlight
AltaSea: Investing in the Blue Economy in Los Angeles
Aug 29, 2022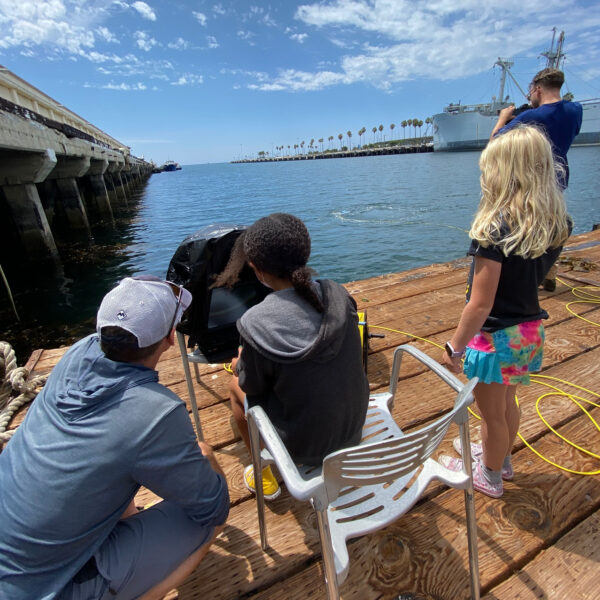 To better understand the changing climate, we must look to the ocean.
The consequences of climate change impact all of us. Two-thirds of our planet is covered in water, and excess heat in the ocean water creates more frequent and more destructive hurricanes, among other devastating consequences. To solve the challenges we face because of climate change, we must consider the tools, technology, and resources created in theBlue economy. In much the same way Silicon Valley invested in the information economy 50 years ago, AltaSea is investing in the Blue economy today, looking to transform many of our systems to be more sustainable, including ocean sources of food, fuel, pharmaceuticals, and energy, along with innovation in blue technologies like underwater drones and mapping devices.
Investing in the workforce of the future
AltaSea's campus at the Port of Los Angeles includes research, educational programs, business incubation, and workforce development programs for the Blue economy.
One of the companies located at AltaSea's campus is HoldFast Aquaculture. They study different nutrients to learn which are most beneficial to growing and cultivating seafood in a warehouse, as a strategy for raising food sustainably without stripping the ocean's resources. Working alongside companies like Holdfast are university researchers, including USC's Dr. Sergey Nuzhdin, who operates a 6,000-square-foot kelp lab at AltaSea.
"Dr. Nuzhdin and his students are learning that kelp and other seaweeds can be used to feed cattle, in place of cutting down forest systems to grow more land-based food sources," says Jenny Krusoe, Founding Executive Director of AltaSea. "Not only is this a more sustainable food source, but it also reduces methane from cattle up to 90%, which lessens the overall impact of beef production."
Another project operating out of AltaSea is exploring carbon capture by focusing on the impacts of carbon on seawater. When seawater absorbs carbon from the atmosphere, it makes the water more acidic. By reducing the acidity of the water, the ocean increases its capacity to absorb more carbon, helping to reduce the amount of carbon in the air. The positive impacts of this work are similar to air-based carbon capture programs. Jenny explains, "The byproduct of this work is renewable hydrogen, which can be captured and used as a cleaner fuel to electrify ships and lessen the impact of the movement of goods."
Public-private partnerships to fuel innovation
Private-public partnerships are central to AltaSea's model. "I've worked in government, nonprofits, academia, and the private sector," says Terry Tamminen, CEO of AltaSea. "Because of that, I can see solutions from all different sides. And it's clear that not one of these sectors can solve climate change alone. We must work together and bring our resources and expertise together in order to solve these problems."
AltaSea focuses on three areas of engagement where they believe they can add the most value, in partnership with others.
Regenerative aquaculture is focused on building sustainable food sources on both land and sea.
Renewable energy leverages offshore natural resources like wind and waves for innovative solutions that produce energy sustainably.
Blue technology includes new development like underwater drones and mapping technologies that help better understand the ocean.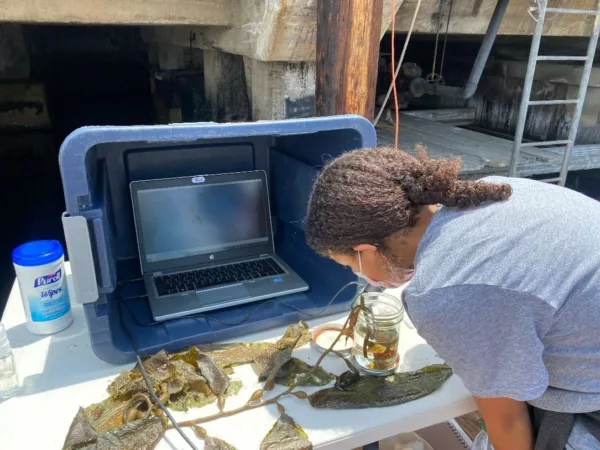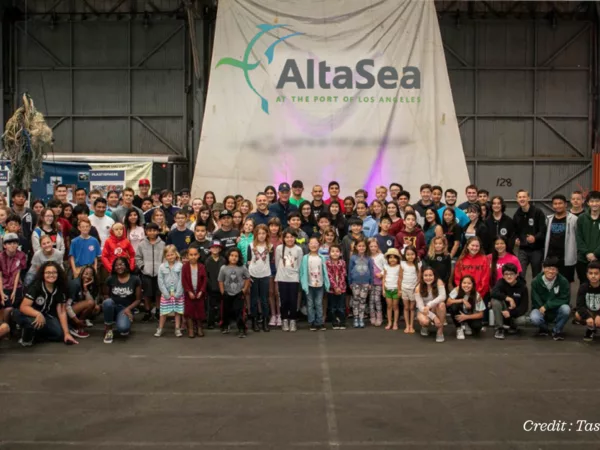 Your choices make a difference
"I encourage everyone to think about joining the Blue economy. People in Southern California can come to tour AltaSea or volunteer. But there are many ways to get involved where you live," says Terry.
The solutions to climate change are not just in the hands of individuals, but our choices make a collective impact. Terry recommends two places to start for people interested in managing their impact on the oceans:
Reduce waste, especially plastic. "Organic waste begins to break down immediately and releases methane which is heat-trapping," explains Terry. "Getting your organic waste into a composting system can help lessen negative impacts of that waste."
Consider the ocean as a food source. "Eating lower on the food chain (sustainably sourced and caught seafood, for example) is more sustainable than beef or chicken," says Terry.
"Beneficial State Bank shares our philosophy and our values," says Terry. "We're seeing environmental activists fighting to get the big banks to put their money where their mouth is, and Beneficial State Bank has already done that. We're proud to both bank with Beneficial State and to have them work on our campus with us. Just like any other innovative industry, it takes money to do this work and we need partners in banking and in finance. Beneficial State Bank cares; they take the time to understand the opportunities we're pursuing. The name 'Beneficial State' sets a high bar and really demonstrates what the bank stands for."
Learn more about AltaSea's work and consider supporting as a donor or volunteer.
Banking for a Brighter Future
Join our community of nonprofits, B Corps, small businesses, and conscientious organizations with lending and deposit services that help you grow your impact.
Spotlight on Southern California
Read More
People, Planet, Prosperity for All
We are proud to lend $94 million to support the environment, and $0 to fossil fuel extraction. When you bank beneficially, you choose to support people and planet.