Press Release
Kat Taylor, Jane Fonda and Khaliah Ali Join Board of The Center for Rural Enterprise and Environmental Justice
Oct 15, 2019
Beneficial State Bank's co-founder and CEO, Kat Taylor, recently joined the board of The Center for Rural Enterprise and Environmental Justice (CREEJ), headquartered in Montgomery, AL and serving rural communities throughout the United States. CREEJ believes that, climate change being a crisis of catastrophic proportions, it's urgent to advance equitable, grassroots-led solutions in policy and technology innovation across the country.
On Monday, October 7th, Kat joined fellow CREEJ board members, Jane Fonda, actress and activist, and Khaliah Ali, fashion designer and daughter of Muhammad Ali, on a tour of the domestic water, wastewater, soil and sewage issues that have plagued the most vulnerable residents of Lowndes County, Alabama for decades. Followed by a press conference about the expansion of CREEJ, the tour culminated in an intimate, in-depth discussion addressing research, policy, technological, and leadership development solutions to solve these issues facing rural communities.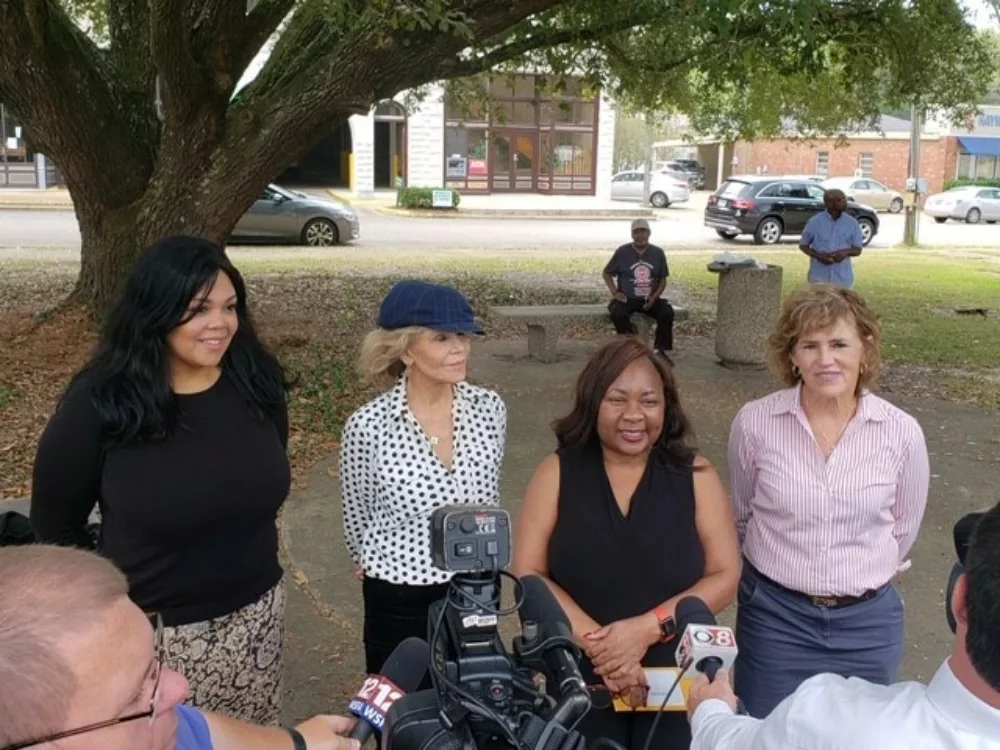 From witnessing the ineffectiveness of straight piping, to the residual effects of having a septic system connected to a city's inadequate sewage system, CREEJ board members, community-organizers Project South, and local advocates witnessed first-hand accounts of the injustices residents throughout rural America have suffered, many of which have perpetuated structural racism and economic inequity for generations.

CREEJ is led by Catherine Flowers, a Lowndes County native who experienced first-hand the adverse health effects beleaguering communities that are under-resourced and over-polluted. With a strong lens toward inclusive and equitable environmental justice, she started Alabama's Center for Rural Enterprise (ACRE) in 2002 intending to eliminate the health, economic, and environmental disparities suffocating rural and marginalized communities which, recognizing the national reach of these crises, has now evolved into CREEJ.
Over 70 percent of Lowndes County is African American, and 26 percent live in poverty, and in 2018, a third of residents reported sewage backing up in their homes or pooling in open areas.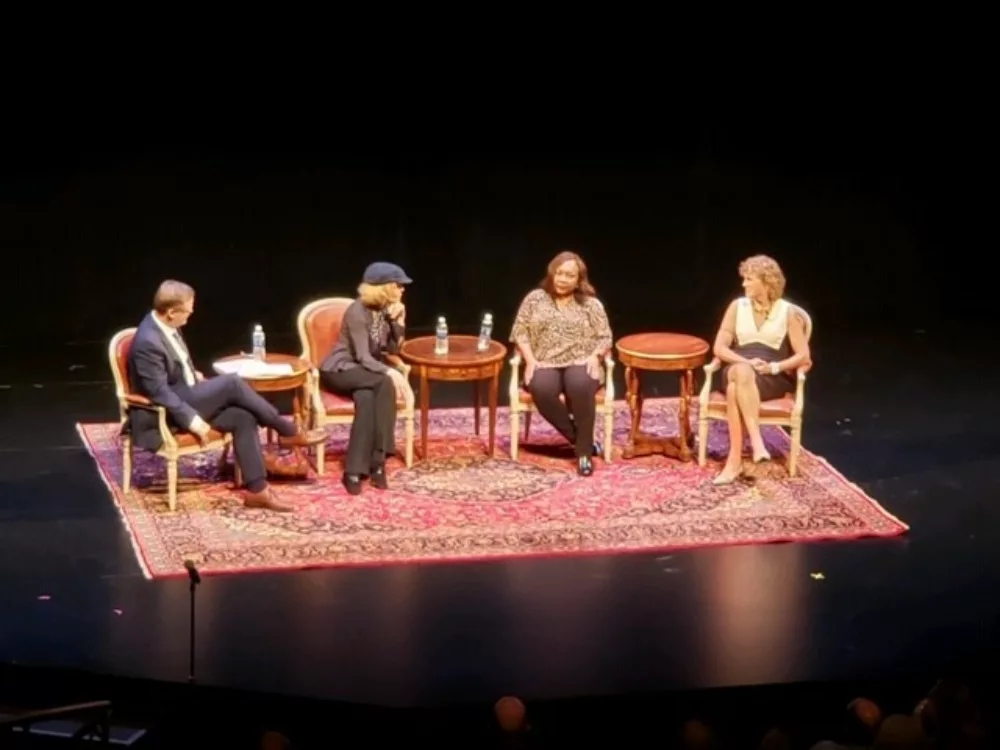 "These are injustices that we shouldn't tolerate anywhere in the world. In addition to these residents having absolutely no right to clean air, clean soil, and clean water--which we take as a given in most places—you also see predatory financial contracts for mobile homes that substantially decrease in value once you drive off the lot," shared Kat at the evening discussion open to the public at Alabama Shakespeare Festival. "Seeing the inhabitable structures, the environmental injustice, and the structural racism when you go there in-person is not something you can ignore. CREEJ sees this an opportunity to elevate the problem-set, plus increase the solution-set, by networking all of these communities together."

About Beneficial State Bank
Beneficial State Bank (Beneficial State) is a state-chartered, federally insured bank with branches in California, Oregon, and Washington. Beneficial State serves the triple bottom line of people, planet, and prosperity for all, which involves serving its communities, supporting positive environmental outcomes, and achieving long-term financial sustainability. A unique ownership structure supports these strategic priorities: the bank's capital is majority-owned by the nonprofit Beneficial State Foundation. This means its economic rights are fully aligned with, and permanently governed in, the public interest.
Beneficial State Bank is a founding signatory of the UN's Principles for Responsible Banking, a member of the Global Alliance for Banking on Values, a Community Development Financial Institution (CDFI), Fossil Free Certified, and one of the world's top-rated Certified B Corporations, awarded B Corp "Best for the World" status every year since 2013.
Media Contact:
EMC Communications
BSBPress@EMCCommunications.com
(650) 455-9928
People, Planet, Prosperity for All
We are proud to lend $94 million to support the environment, and $0 to fossil fuel extraction. When you bank beneficially, you choose to support people and planet.
Spotlight on Economic, Business, and Job Development
Our clients do incredible work, and we are proud to support them as they create economic opportunity, provide job training, promote small businesses, and more.
Read More