Client Spotlight
Street Roots, Supporting Houseless Folks in Portland with Opportunities
Aug 04, 2022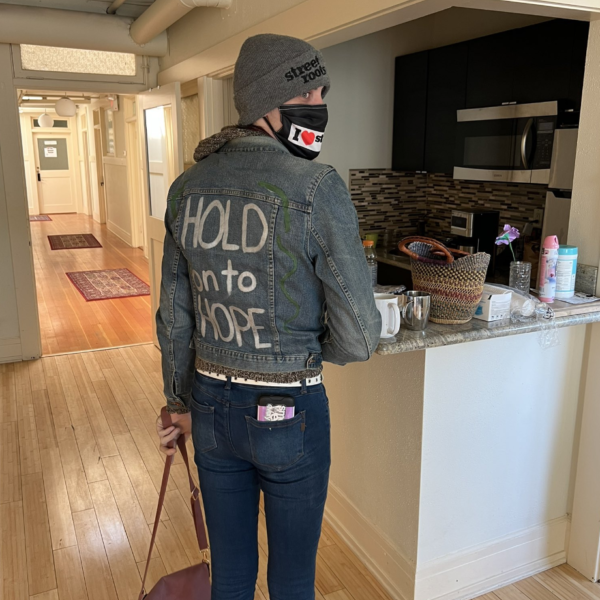 The Pacific Coastal states are encountering rising numbers of people experiencing houselessness across our communities. In Portland, Oregon, the county estimates approximately 5,200 people will experience houselessness in 2022. A lack of shelter beds, affordable housing, and the rising cost of living creates additional challenges. Street Roots, a Portland-based media nonprofit intertwined with the lives of people experiencing homelessness and poverty, is one organization seeking to create community and opportunities with and for people experiencing houselessness in Portland.
Street Roots is a nonprofit media organization intertwined with the lives of people experiencing homelessness and poverty. They work to make income accessible to the poorest people in our society through work that is empowering with a low barrier to participation.

If you walk through the doors of Street Roots, you will find acceptance and opportunity.
Cody McGraw, Capital Campaign Director

Creating opportunity and telling stories
Street Roots creates space for their vendors (people experiencing houselessness in Portland) to empower themselves. The organization publishes a weekly newspaper that its vendors can purchase for $0.25 and sell for $1. They also employ ambassadors who conduct surveys of houseless people, giving organizations like Portland State University Homelessness Research and Action Collaborative valuable feedback. The MOJO (mobile journalism) program brings reporting to the paper from the eyes and experience of Portland's houseless community, such as this article by Bronwyn Carver. In addition, the Gratitude Brigade writes thank you cards and makes phone calls to donors who help support Street Roots' work. "I've seen vendors like Dorothy, Racheal, and Marla collectively write hundreds of thank you cards," says Cody, "These small acts add up to better skills, focus, and connection."
Street Roots is at an important moment in the organization's history: after 23 years of operating in a space of less than 1,000 square feet, they have found a new home on 3rd and Burnside. This will give their community a prominent place to come together in Old Town. Street Roots chose their new location in direct response to the needs and guidance of the houseless community.
Six employees of Street Roots joined the organization first as vendors. The organization's board also has vendors, and most of their committees do too. The staff hosts Newspaper Wednesday, where vendors come in to pick up papers and where the staff gets a chance to connect with vendors and hear their feedback and ideas. In 2022, Street Roots will serve about 800 vendors annually throughout Portland, with about 250 vendors actively buying the newspaper each week.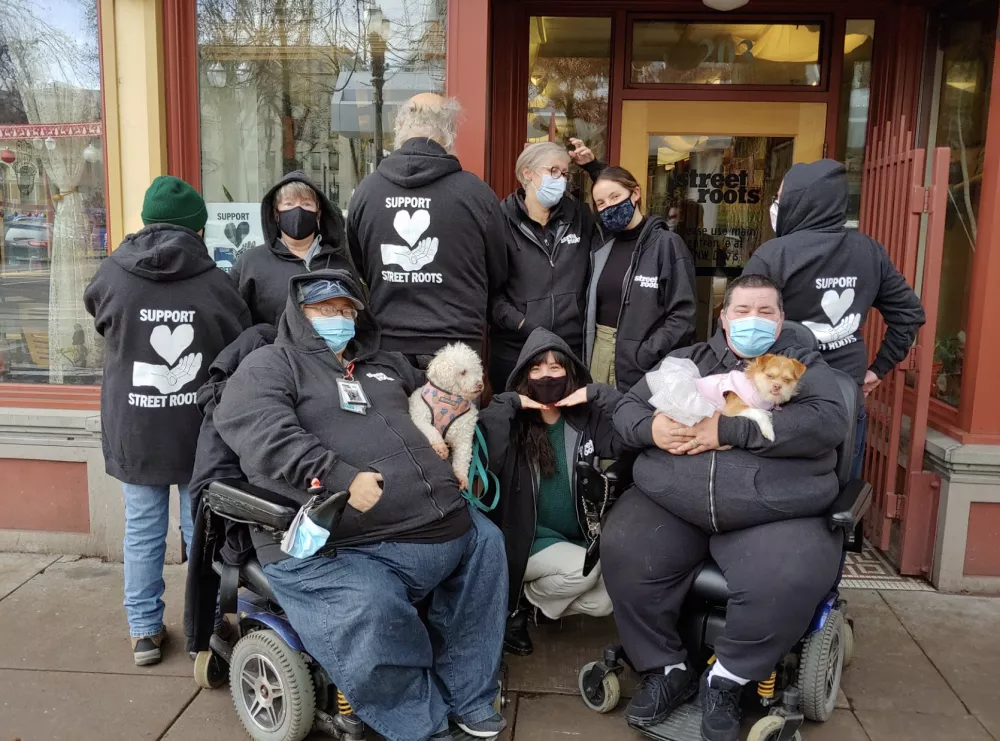 Empowering others with hope
"On the other side of frustration is hope," says Cody. "We believe that we have everyone needed around us to make any dream possible."
Street Roots is hosting "Moments of Hope," with the help of vendor Jennifer Bradford, bringing the community together to do one fun thing every week from August through October 2022. "There's a lot of anger and challenges our entire community is facing," explains Cody. "We want to gather, connect, and be together." Their first moment of Hope will be a scavenger hunt in Old Town, looking for 100 beautiful things about the area.
Beneficial State Bank is proud to bank nonprofits like Street Roots. "Our team knows and trusts the bankers at our local branch," says Cody. Speaking about Beneficial State Bank's Vice President Client Treasure Manager, Mary Edmeades, Cody says, "Mary is a kind, generous, top-tier board member. She's an advocate for our people and for our work."
Street Roots is fundraising for its building renovations. You can help them by:
Attending their 2022 Street Roots Family Breakfast
Asking for a building tour by contacting Cody McGraw, Capital Campaign Director, at cody@StreetRoots.org
People, Planet, Prosperity for All
We lend over $762 million to support affordable housing, health and wellbeing, the environment, and social justice. When you bank beneficially, you choose to support people and planet.