How Banking Can Tackle the Climate Crisis
May 02, 2022 | Jae Easterbrooks, VP, Earth Services Team Leader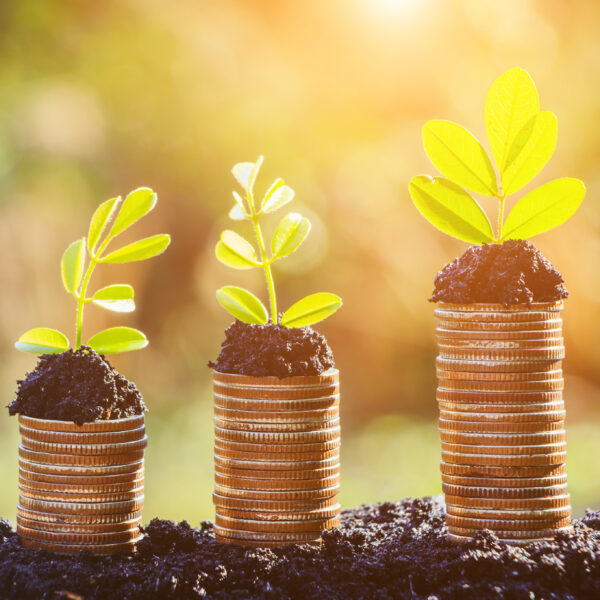 For a community bank, Beneficial State Bank's renewable energy and other forms of environmental lending have some deep roots. We financed our first renewable energy project (a small hydroelectric system) in 2007, the year I joined the bank.
In those earlier years, my Earth Services colleague Matt Mylet and I were both very interested in growing the bank's lending footprint in renewable energy, especially in advancing solar project development in the Pacific Northwest. However, the solar market was very immature at the time, with limited opportunities to finance strong projects. Instead, coming out of the Great Recession, the American Recovery and Reinvestment Act of 2009 was a primary catalyst for the growth of the bank's environmental lending in other areas, starting with anaerobic digestion and small hydro systems. In recent years the bank has begun to finance more solar installations in response to the change in the economics, demand, and urgency.
Today the Earth Services Team operates across the bank in the three west coast states (California, Oregon, and Washington) with the expertise to finance commercial and residential solar, other forms of renewable energy, and energy-efficient buildings. Additionally, we help support many different types of organizations within the environmental movement, such as nonprofits and environmental law firms. Our overall Earth Services loan volume since our very first project, both for commercial and consumer loans, now exceeds $110 million and continues to grow each month.
Our choices impact the climate crisis
The growth has been gratifying, but it's become very clear that we, especially and including the finance industry, need to act with much more urgency to address the various environmental issues caused by climate change. In Brian Wagner's blog post from December 2021, he noted several extreme climate events, including floods, fires, and the possible coming crackup of Antarctica's Thwaites Glacier, which are harbingers of the very serious problems humans face in the coming decades.
Even recently, there have been more concerning events. Just in the last few weeks, another large Antarctic glacier the size of the city of Rome called the Conger Ice Shelf completely collapsed. This area had long been thought of as one of the most stable areas of the Antarctic. The collapse of an ice shelf like Conger could lead to more land-based ice entering the ocean, accelerating sea-level rise.
Most of the scientific community agrees that humankind's commercial and individual activities continue to increase carbon concentrations in our atmosphere and on our planet, further driving more extreme weather events. For this reason, the Earth Services Team continues to suggest the United Nations list of 170 actions that each of us can take to help combat climate change.
Choose a bank committed to the environment
Choosing a bank committed to stewarding our planet and never financing extractive or harmful projects is one way individuals and organizations can make an impact. Global Alliance for Banking on Values (GABV) members, including Beneficial State Bank, are a great starting point to find a financial institution that aligns with your values and environmental priorities. Many GABV member banks are driving impact in several areas of the UN list, including:
• Action 63—Invest in Solar Energy;
• Action 81—Invest in innovative green technologies;
• Action 82—Advocate for fossil fuel divestment by both corporations and institutions.
GABV member banks work together to demonstrate consumer demand for a type of banking that fully considers the environment, inviting all banks to adopt non-fossil fuel centered lending practices. Anyone moving their banking business to an ethical bank helps move the needle.
If you have a need for financing related to environmental sustainability, we'd love to connect! You can reach us at EarthServices@beneficialstate.com.

People, Planet, Prosperity for All
We are proud to lend $94 million to support the environment, and $0 to fossil fuel extraction. When you bank beneficially, you choose to support people and planet.
Spotlight on Environmental Sustainability
Banks have immense power to guide the resources we use. We are proud to provide banking services and lending to support the environment and renewable energy.
Read More
Choose a Bank that Invests in Tomorrow
A Beneficial Bank serves the triple-bottom-line of People, Planet, and Prosperity for All. That means prioritizing social justice and environmental sustainability. Our clients want to see their money put to good use – funding causes that defend our planet and build resiliency in our communities. Change your bank and help change the world.