Client Spotlight
Momentum - Climate Change Solutions
Aug 11, 2021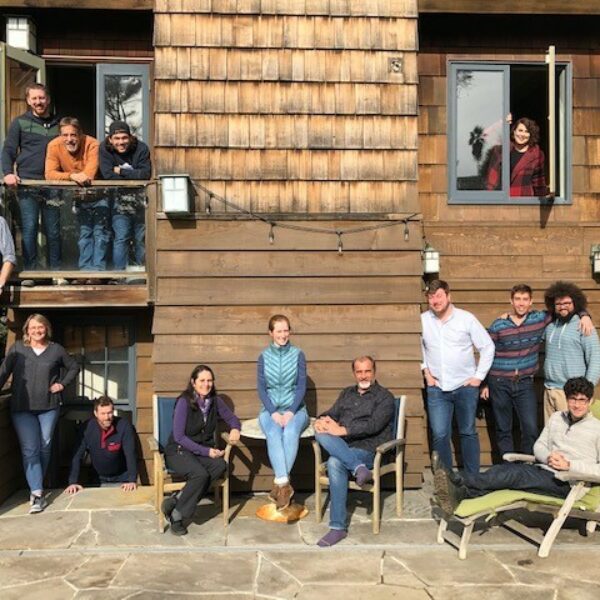 California is leading the country on environmental innovations. Since 1990, California's economy has doubled, but the state now produces fewer emissions and uses less water than in 1990. Even as the agriculture sector has tripled, innovative approaches, new technologies, and a commitment to sustainability have proven that it's possible to lower consumption while growing economies.
Shawn Garvey founded Momentum in 2005 with his friend and partner Mark Filimonov because they saw that sustainability projects needed support to secure funding. The organization quickly expanded to a full-service project development firm, partnering with organizations striving to change our planet and communities for the better.
"Before founding Momentum, I worked in politics," explains Shawn. "Then I had my two daughters and decided to support their futures by shifting my focus to environmental sustainability."
Momentum envisions a world where clean energy, water, and transportation are abundant, affordable, and available to all. Shawn explains that Momentum's vision is the driving force behind their work: "We are guided by the question, 'How are we going to best impact communities who most suffer from climate change?' Our empathy, creative problem solving, and deep commitment to serving communities drive us toward innovative solutions and technologies."
Momentum works with companies that develop transformative water, energy, transportation, and manufacturing technologies. They conduct rigorous research, thoughtful analysis, and strategic engagement to increase the ability of their clients to access and manage public and private investment, acquire new customers, and commercialize advanced technologies. They have developed more than $5.5 billion in exciting projects, eliminating thousands of tons of harmful emissions. Their projects range from zero-emission trucks with Volvo to building the West Coast Electric Highway from Canada to Mexico and various projects at ports and distribution facilities.
Momentum builds intentional partnerships with organizations already embedded in communities in order to bring the boldest solutions to life. One such partnership is with Los Angeles Cleantech Incubator (LACI), another Beneficial State client. LACI works to incubate and accelerate cleantech projects and offers a broad suite of services to other companies working to scale solutions that serve communities most impacted by climate change. Momentum's collaboration with LACI is one example of thousands of intentional partnerships embedded in communities to bring the boldest solutions to the challenges we face.

I wanted to bank with my values from the beginning, but my accountant worried a smaller bank would not have the capacity to support our business needs. We made the shift to Beneficial State Bank because of PPP. I couldn't get a call back from my bank, but I got a call back from Alex Jaggard [VP Relationship Manager] at Beneficial State within minutes. He worked all weekend with me to get our PPP application submitted. The following Monday, I switched all of our banking to Beneficial State. We get that same level of customer service today that we did during PPP. We're in daily dialogue with our account manager and get our questions answered and problems solved with people we know at the bank. Our company doubled in the last 12 months, in no small part because of the hard work Beneficial State Bank's team did to help us apply for and secure PPP funds.
Shawn Garvey, Founder of Momentum

Beneficial State Bank is proud to support organizations like Momentum that are changing our world for the better. Learn more about Momentum's incredible work and how to get involved with innovative projects making our communities and our planet healthier.
People, Planet, Prosperity for All
We are proud to lend $94 million to support the environment, and $0 to fossil fuel extraction. When you bank beneficially, you choose to support people and planet.
Spotlight on Environmental Sustainability
Banks have immense power to guide the resources we use. We are proud to provide banking services and lending to support the environment and renewable energy.
Read More