What Does Climate Change Have to Do with the Banking Industry?
Jan 03, 2022 | Brian Wagner, VP, Risk Team Leader and Earth Services Team Member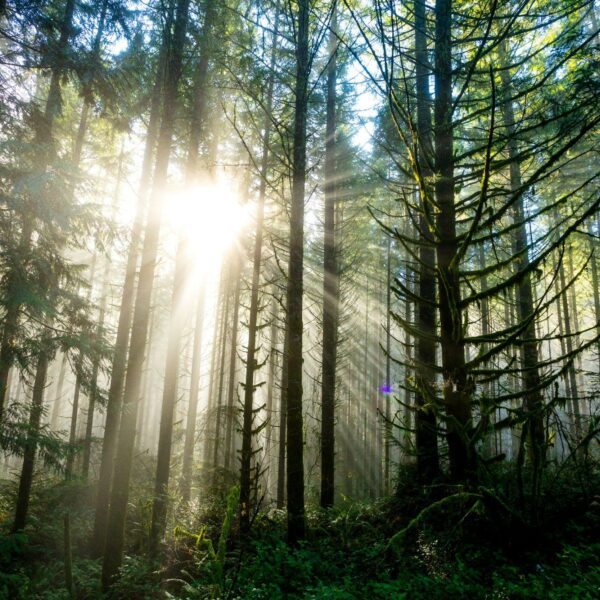 It is increasingly clear that we need to act with urgency to address climate change.
In the same week in December that unseasonably warm temperatures fueled a massive record-breaking tornado outbreak across multiple states in the US, the United Nations announced that it had officially recognized a temperature of 100.4 degrees Fahrenheit in Siberia in June 2020. Recorded in the Russian town of Verkhoyansk, this marked the highest temperature ever documented above the Arctic Circle.
Following this alarming news, scientists also reported that a significant crackup has begun in Antarctica's Thwaites Glacier, which is approximately the size of Florida. Scientists believe that the ice shelf could completely break apart within the next five years, further contributing to sea-level rise. These events were preceded by massive flooding events in Washington state and Vancouver, BC just weeks earlier, after a summer of record-breaking heat events and massive wildfires plagued the Western US and Canada.
As human activities continue to make weather events more extreme, and most goals and targets related to climate change are tied to dates well into the future, we all must consider the opportunities we have to make more of an impact.
Banking can help solve climate change
The people and organizations working to directly combat climate change need financial services to support and fund their innovative solutions. At Beneficial State Bank, we have created a team to do just that. Our Earth Services team was formed to advance the bank's commitment to the sustainability of the environmental commons through our banking services.
Each member of the Earth Services team was drawn to Beneficial State Bank specifically because of its mission and vision, and for the opportunity to make impactful change in and through the banking industry. As experienced bankers, we are passionate about finding financing solutions that not only help our commercial banking clients but also mitigate the impacts of climate change. We recognize the important role we can play by providing loans to finance clean energy projects and net-zero building construction, as well as supporting environmentally-focused nonprofit organizations. The banking industry can play a pivotal role in addressing climate-related issues, and we are motivated to use our experience and resources to lead that effort.
Taking action to combat climate change
On its website, the United Nations lists 170 actions that each of us can take to help combat climate change. Although a list of 170 actions sounds overwhelming, perhaps the most important (and easy to implement) is Action #161: Bring sustainable values into your workplace. As members of the Earth Services team, we do this daily, reviewing ways we can increase our lending opportunities to those projects that will have the most impact on addressing climate and environmental issues. The United Nations list ends with another simple, important action item: #170: Be curious, stay informed. We, as the Earth Services team at Beneficial State Bank, encourage you to review the United Nations list and consider what actions you will take.
If you have a need for financing related to environmental sustainability, we'd love to connect! You can reach us at EarthServices@beneficialstate.com.
People, Planet, Prosperity for All
We are proud to lend $94 million to support the environment, and $0 to fossil fuel extraction. When you bank beneficially, you choose to support people and planet.
Spotlight on Environmental Sustainability
Banks have immense power to guide the resources we use. We are proud to provide banking services and lending to support the environment and renewable energy.
Read More