Team Spotlight
How Our PRIDE Employee Resource Group Builds Safety and Community
Jun 15, 2023 | Jay Blury, VP Marketing Performance Manager and PRIDE ERG member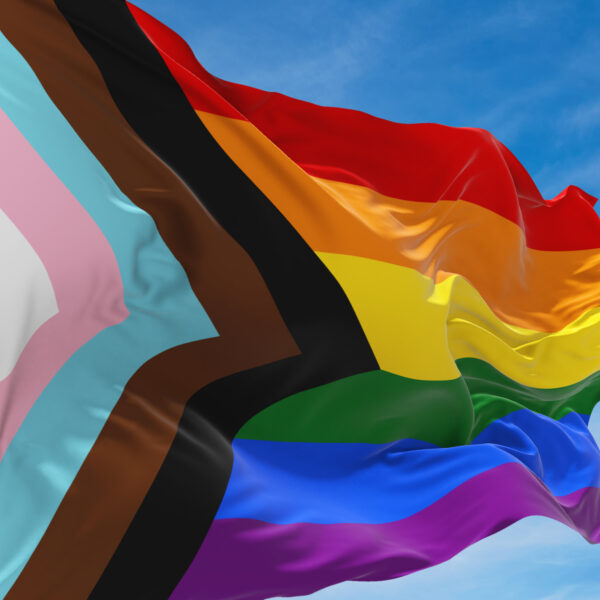 Happy Pride!
At Beneficial State Bank, we believe in the power of diversity, equity, and inclusion (DEI). As we celebrate Pride Month, we reflect on our continuing efforts to foster an inclusive workplace for all individuals, regardless of their sexual orientation or gender identity. And now, more than ever, the LGBTQ+ community needs allies. That's why I am proud to introduce one of our Employee Resource Groups (ERG) named Beneficial PRIDE – a community of LGBTQ+ team members and their allies that advocates for equality, support, and empowerment.


The Value of Pride Month
Pride Month is a time to honor and celebrate the LGBTQ+ community, commemorating the milestones achieved in the fight for equality and acknowledging the work that is still ahead. It means so much that my company unapologetically embraces this celebration, recognizing the invaluable contributions of our LGBTQ+ team members and customers.


Finding Community Through ERGs
ERGs provide safe and supportive spaces for our team members. Angie Podolak, Human Capital Director at Beneficial State Bank, proudly supports the creation of these employee-led groups. "Our ERG programs exist to celebrate the diversity of our teams and help shape a culture where everyone can feel safe to be their whole self in the workplace," says Angie. "But more importantly, they create opportunities for individuals to connect on a more human level and gain greater appreciation of individual experiences."
Additionally, the bank has a Black Employee Resource Group and a Culture Council. All three serve as a platform for connection, education, and advocacy. They enable team members to share experiences, exchange ideas, and support one another. ERGs align with Beneficial State Bank's mission and vision, extending our commitment to creating positive social, economic, and environmental impact within our communities. Central to this is a commitment to DEI, which means cultivating a diverse workforce with diverse perspectives that empower us all to be better.


A Safe Space in Our PRIDE ERG
"Beneficial State Bank's ERG allows me to be authentic and respected for who I am as a professional – who happens to be part of the LGTBQ community," said Joe, a LGBTQ+ team member.
Quinn, the leader of Beneficial PRIDE ERG, has personally experienced this catalyst for progress. "Banking was never the most comfortable career as a trans person," says Quinn. "I didn't make the decision to come out in my professional life until Beneficial State Bank established the PRIDE ERG. It felt like a safe environment to be who I really was. The fact that Beneficial State Bank created a group like this made me feel safer telling all my co-workers."
Paola also shares a deep gratitude for the opportunity to be a member of the Beneficial PRIDE ERG. "Words cannot express how much our PRIDE ERG means to me. I am so honored to have found an employer that encourages all of us to shine and be proud of who we are. As a proud mom of a gay teenager, I cannot thank our group enough for allowing me to be part of this amazing group. Inclusion, love, and respect are powerful tools to succeed in life and we advocate for those and more. I am a proud member of Beneficial PRIDE."


Learning, Evolving, and Growing for an Inclusive Future
Change starts within. We acknowledge that we are not perfect and still have much to learn within the DEI space. Our ERGs allow us to actively engage in the ongoing work of improving DEI within our organization. By encouraging dialogue, raising awareness, and facilitating educational opportunities, we foster a culture of continuous learning and growth.
As we celebrate Pride Month, we proudly stand with the LGBTQ+ community, recognizing the vital role they play in our success as an organization. We are devoted to being agents of positive change, and our ERGs are part of that ongoing journey.
Let us take this moment to reaffirm our promise to create a better, more inclusive future for all. Together, we can make a difference – within our companies, in our communities, and beyond.
I wish you all a happy Pride Month!

Visit our Careers page to learn more about joining the Beneficial State Bank team!
Beneficial Careers
We operate with purpose and strive toward a lofty goal: building an economy that restores our planet and extends prosperity to everyone. Help us work toward a world where we bank with purpose.
Spotlight on Our Team
Our dedicated staff are fierce changemakers in the Beneficial Banking™ movement. Read on for stories of their individual and collective impact.
Read More
People, Planet, Prosperity for All
We are proud to lend $28 million to support social justice, and $0 to weapons manufacturing. When you bank beneficially, you choose to support people and planet.