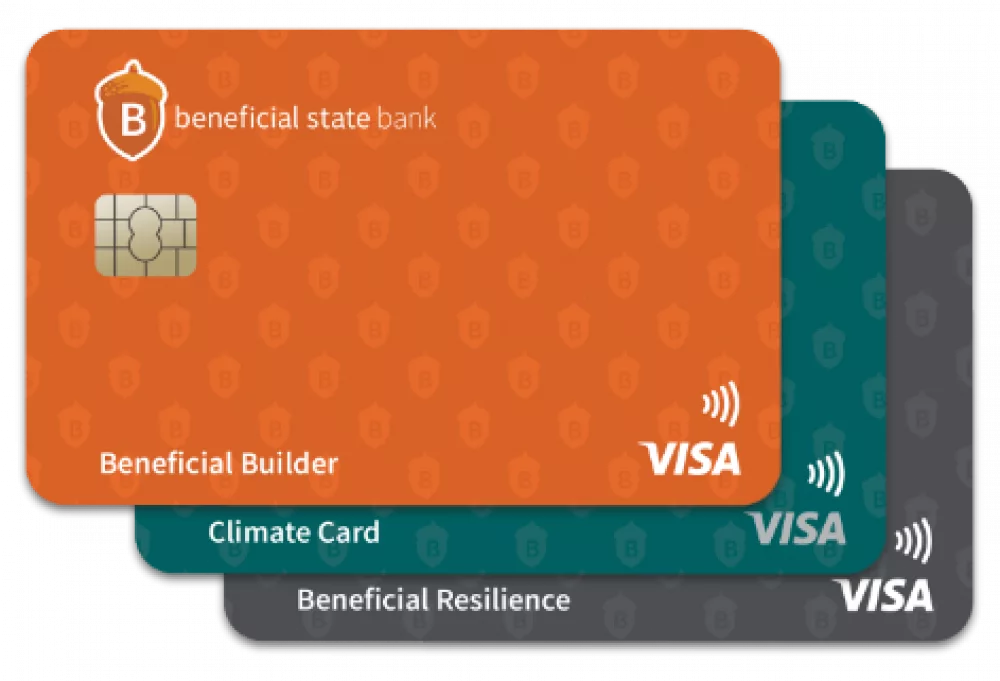 Beneficial State Bank Credit Cards
Choose from responsible credit options. Build credit, earn rewards, and donate to your favorite nonprofit, including organizations that protect and care for the environment.

Which card is right for you?
Select a Beneficial State Visa Card that aligns with your needs and values.
Additional Details:
Grace period of 25 days before purchases incur a finance charge.
Beneficial Builder has an annual fee of $25. Beneficial Resilience and Climate Card have no annual fee.
1 Climate Card is our Visa Signature card. Earn 1 point for every dollar spent. Redeem points for merchandise, airline tickets, cash back, and charitable donations to pre-approved nonprofit organizations that align with your values.
* Secured card deposit account must be established at Beneficial State Bank and be in good standing prior to credit approval. Credit lines cannot exceed available deposit amount.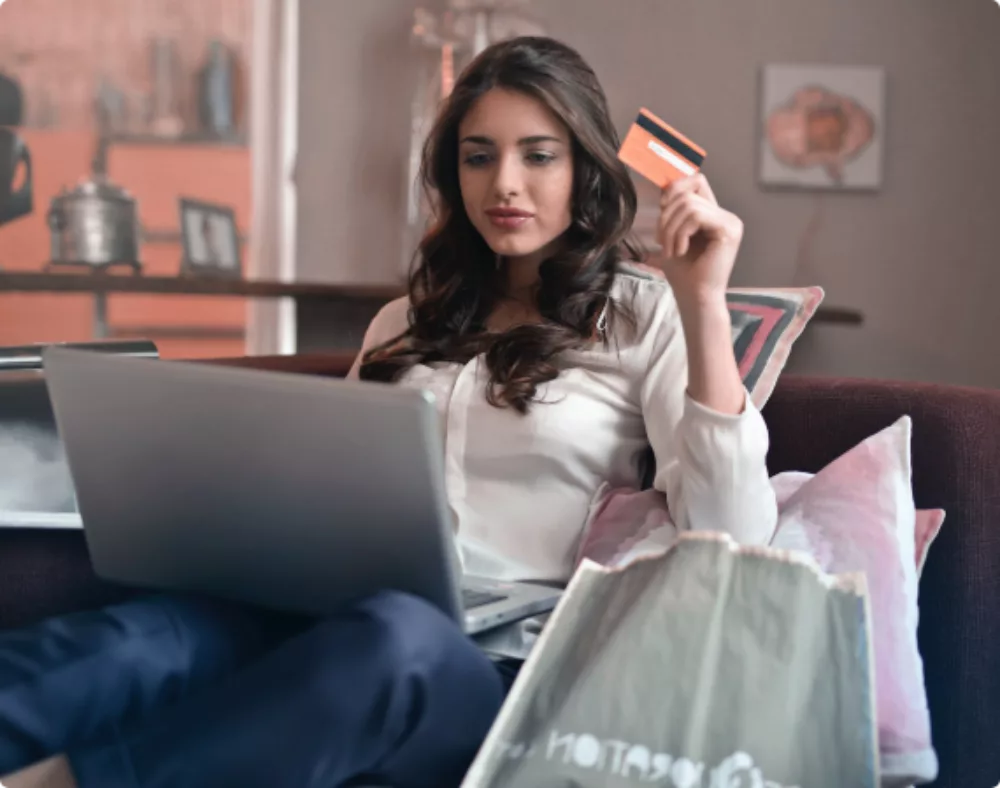 Benefits of your Beneficial State Bank Visa credit card
25-day grace period
Minimum payment: the greater of 2% or $10
Ability to lock and unlock your cards using SecurLOCK
No penalty pricing
No over-the-credit-limit fees
Travel notifications
Extra card for authorized users
About Beneficial State Bank
Beneficial State Bank (Beneficial State) is a state-chartered, federally insured bank with branches in California, Oregon and Washington. Beneficial State serves the triple bottom line of people, planet, and prosperity for all. The bank's unique ownership structure supports these strategic priorities. The bank's capital is majority-owned by the U.S. Treasury and nonprofit Beneficial State Foundation, both of which are permanently governed in the public interest.
Beneficial State Bank is a founding signatory of the UN's Principles for Responsible Banking, a member of the Global Alliance for Banking on Values, a member of Bank.Green's Fossil Free Banking Alliance, a Community Development Financial Institution (CDFI), and one of the world's top-rated Certified B Corporations, awarded B Corp "Best for the World" status every year since 2013. Member FDIC, Equal Housing Lender.


Media Contact:
Paulina Campos
paulina@emccommunications.com
(650) 455-9928