Client Spotlight
The Climate Museum - Inspiring Action on the Climate Crisis
Jun 29, 2021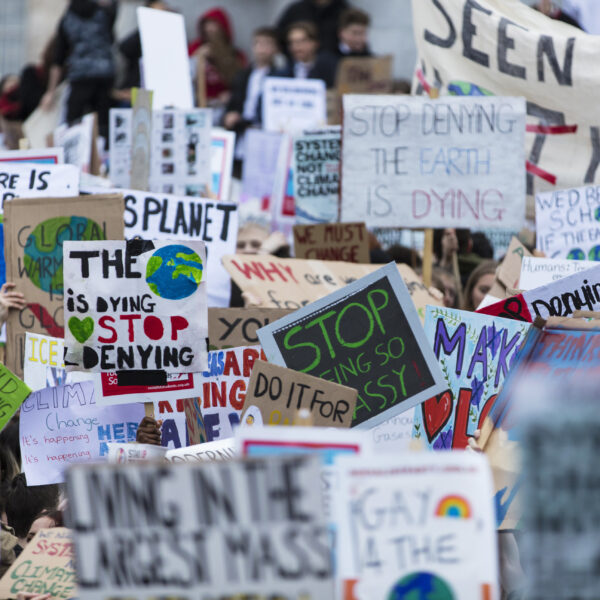 We are in a climate crisis. In 2020, California alone experienced nearly 10,000 fire incidents resulting in 33 fatalities, more than 10,000 structures damaged or destroyed, and more than 4 million acres burned — and the drought map shows 2021 on track to be significantly drier across Washington, Oregon, and California. That's just the near-term: sea levels will rise between 1 and 8 feet by 2100, putting our communities along the Pacific Coast underwater.
We cannot afford to wait to take action on climate change, and one incredible organization is empowering people across the U.S. with ways to engage to save our planet and our communities: The Climate Museum.
The Climate Museum's mission is "to inspire action on the climate crisis with programming across the arts and sciences that deepens understanding, builds connections, and advances just solutions." The museum was founded by Miranda Massie, environmental law and civil rights attorney, who decided to face her dread about climate change by using art to inspire action and by "telling stories that matter."
In 2019 as the Climate Museum was preparing for its Taking Action exhibition, they learned about the negative impact major banks have on the climate crisis (and that negative impact has worsened since). As a result, the Museum developed a banking toolkit to help all of us to educate ourselves about our bank's environmental impact and to learn about fossil-fuel-free banking options. The Climate Museum made their own shift to bank with their values, transitioning to Beneficial State Bank.
When the Climate Museum announced they were changing their bank Miranda Massie explained, "Beneficial is an excellent example of a climate-forward bank that also invests in its local communities, providing affirmative community benefits. Imagine the impact if our major U.S. banks were to follow suit—shaking off the cobwebs of business as usual and engaging in ethical and sound decision-making. Banks could harness their immense power, and put us on a pathway to decarbonizing the economy."
Beneficial State is proud to support changemakers in our communities (and beyond). As we partner with organizations leading on climate change, like the Climate Museum and the Bullitt Center, we deepen our commitment to being a bank that nourishes communities and does not extract from them.
People, Planet, Prosperity for All
We are proud to lend $94 million to support the environment, and $0 to fossil fuel extraction. When you bank beneficially, you choose to support people and planet.
Spotlight on Environmental Sustainability
Banks have immense power to guide the resources we use. We are proud to provide banking services and lending to support the environment and renewable energy.
Read More