Client Spotlight
The Bullitt Center - The "Greenest Commercial Building in the World"
Oct 05, 2020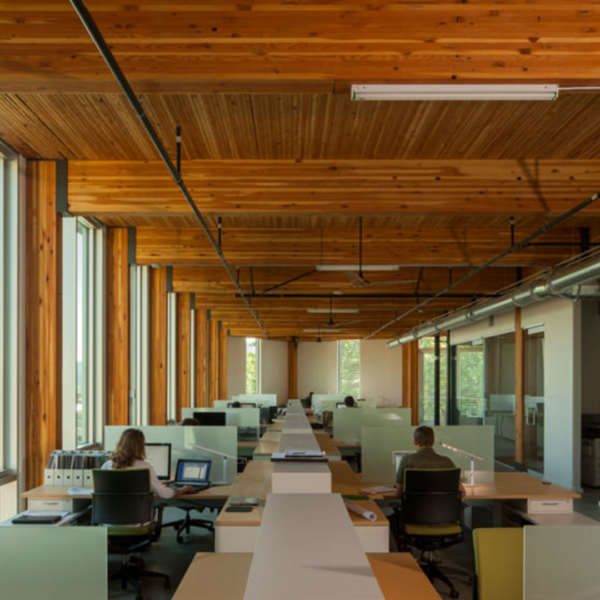 As we celebrate our move into the "greenest commercial building in the world," the Bullitt Center, we are spotlighting the organization behind the building, the Bullitt Foundation, and their CEO, Denis Hayes.

The Bullitt Foundation was founded in 1952 by Dorothy Bullitt, a prominent Seattle businesswoman and philanthropist, to safeguard the natural environment by promoting responsible human activities and sustainable communities in the Pacific Northwest.

Today, Denis Hayes leads the Foundation's efforts to mold the major cities of Pacific Northwest and British Columbia into sustainability models for a rapidly urbanizing planet.
Before joining the Foundation's team in 1992, Hayes was the principal national organizer of the first Earth Day in 1970. He took the event international in 1990. That year there were events in 141 nations; today, Earth Day is the world's biggest secular holiday with more than 180 countries celebrating.
Earth Day 1970 led to the passage of landmark environmental laws in the United States, including the Clean Air, Clean Water, and Endangered Species Acts. Many countries soon adopted similar regulations, and in 2016, the United Nations chose Earth Day as the day to sign the Paris Climate Agreement. This year marked the 50th anniversary of Earth Day.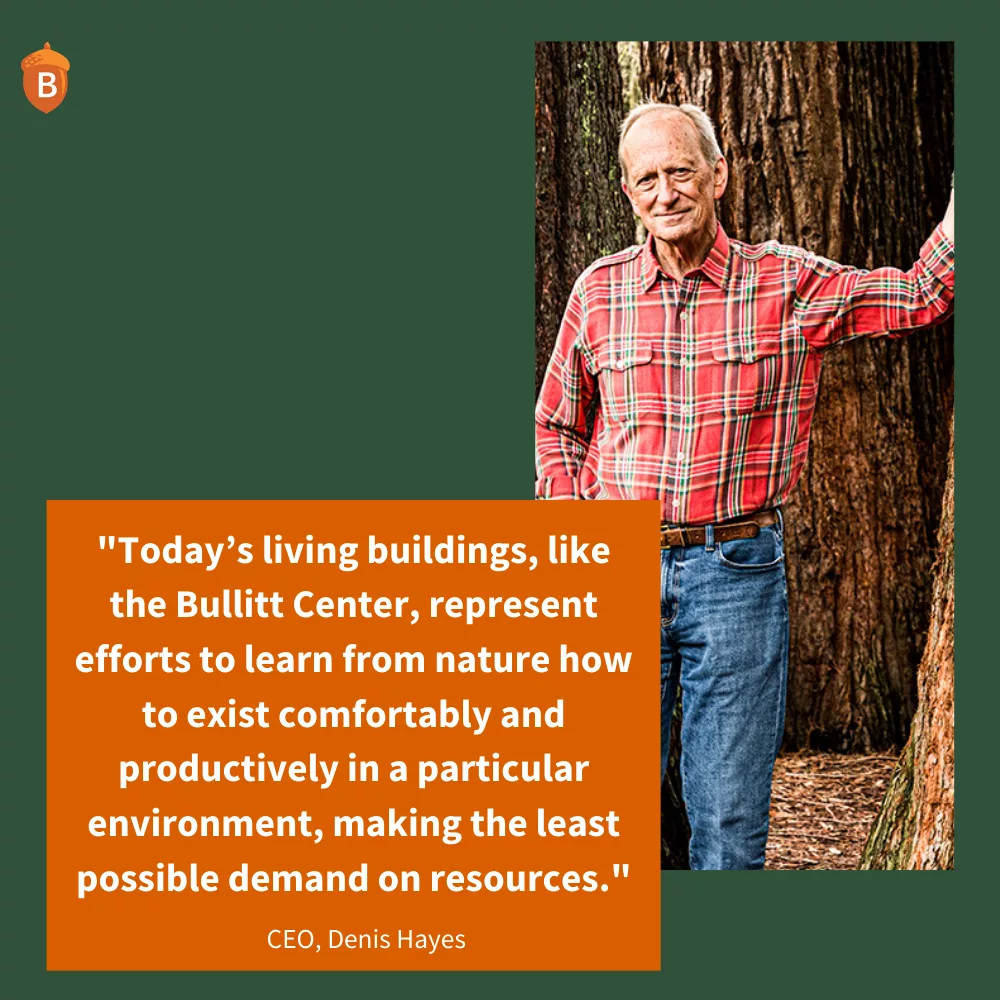 Under Hayes' leadership, the Bullitt Foundation has accomplished incredible feats. It has granted more than $200 million to organizations in four major program areas, developed the Bullitt Center, permanently protected $100 million in ecologically valuable lands through a revolving loan fund, funded the preparatory work to protect nearly 300,000 acres in National Monuments, invested in emerging leaders, and endowed several professorships. It has played a leadership role in emphasizing JEDI (justice, equity, diversity, and inclusion) elements in green grantmaking.
Our new home in Seattle, the Bullitt Center, was designed to show what's possible today and change the way people think about high-performance green buildings. Hayes shared, "deep green buildings are a necessary component of resilient cities, and resilient cities are a strategic necessity if the current generation is to pass on a diverse, habitable planet to the next." Hayes goes on, "today's living buildings, like the Bullitt Center, represent efforts to learn from nature how to exist comfortably and productively in a particular environment, making the least possible demand on resources." We're thrilled to join current and future tenants at the Bullitt Center like Grist, one of the most well-known environmental and social justice media organizations in the US, and the International Living Future's Institute (ILFI), a global network dedicated to creating a healthy future for all through design.

The Bullitt Foundation, Grist, and ILFI are clients of Beneficial State because of our triple-bottom-line approach and commitment to using banking as a force for good.
Learn more about the Bullitt Foundation and the Bullitt Center.
People, Planet, Prosperity for All
We are proud to lend $94 million to support the environment, and $0 to fossil fuel extraction. When you bank beneficially, you choose to support people and planet.