Client Spotlight
Seeding Justice: Philanthropy that Supports Movements for Justice
Jan 05, 2023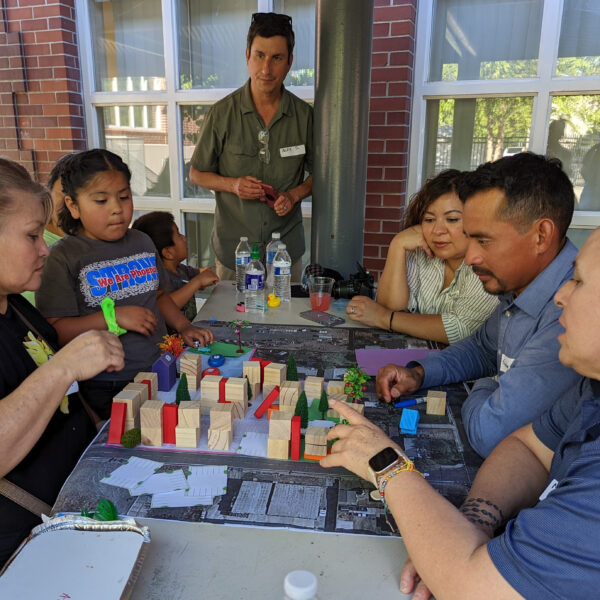 Shifting wealth and and power to communities
Nonprofit and community impact organizations often rely on donations, grants, and the philanthropic sector for the money they need to pursue their work. The United States has more wealth inequality than any other developed nation in the world, and wealth inequality has increased in recent decades, with the top 1% holding more money than the entirety of the middle class. Tools like Donor Advised Funds (DAFs) have long been sold as a way to make impactful contributions, but often are ineffective and rarely deploy funds quickly, if at all. All the while, the philanthropic sector still primarily operates on a model that can make funding inaccessible to smaller and newer organizations, and keeps the control of money and resources with the funder, instead of redistributing it to the community. Seeding Justice is working to transform philanthropy, pushing the philanthropy sector to redistribute wealth and make reparations.
"At our core, Seeding Justice is a funder that will take a chance on organizations that might not be able to secure funding elsewhere," explains Samantha Bakall, Communications Director. "We've been around for almost 50 years. We were one of the first funders of organizations like Black United Fund, an organization that is now a pillar of our community."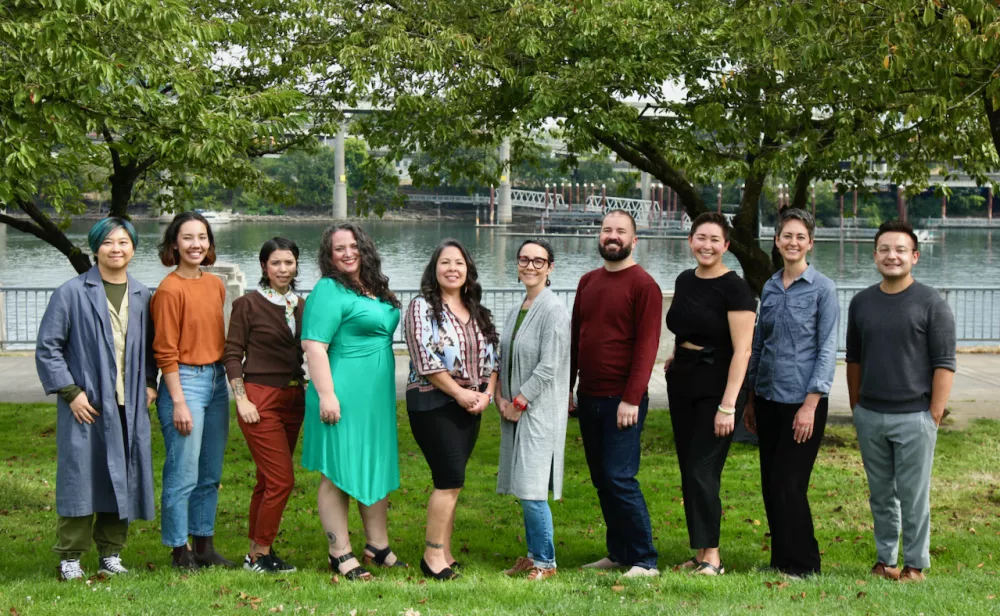 Seeding Justice is the region's largest funder of grassroots organizing, focused on supporting community-based organizations. In 2022, the organization granted nearly $3.4 million to more than 160 grassroots organizations and Tribes across the region; set up systems and practices to administer $43.1 million in government funding over the next two years, including $15 million to seed fund one of the country's largest publicly funded abortion funds; and has significantly increased its grantmaking in the last three years. The organization uses a model of grantmaking called Participatory Grantmaking, which it describes as "critical in [their] quest to move wealth and shift power to [their] communities."
"Our committee is made up of people who work at different community-based organizations across Oregon," says Samantha. "They are part of movement work, and we trust them to help us identify who is doing impactful work."
Partnering for impact
Seeding Justice believes and demonstrates that philanthropy can and should be about more than funding. Its staff serves as partners in building strategies, executing plans, and deepening impacts, led by the organizations they support. "Our work is about relationships," explains Samantha. "Our deep relationships with the projects and organizations we support means we trust them, and they trust us. We eliminate a lot of the administrative burden that often comes with grant funds because of that trust and deep collaboration."
Alongside their grantmaking program, Seeding Justice runs an innovative Community Fund program, which provides a pathway for funding to the communities most impacted as they work to address the critical issues they face. Since 2020, Seeding Justice has raised more than $50 million for over half a dozen movements, coalitions, and statewide funding initiatives, including the Chúush Fund, which works to restore clean water access to the Warm Springs Reservation; Oregon Worker Relief, now among the largest mass-mutual aid projects in the country, created by and for undocumented Oregonians; and The Reproductive Health Equity Fund, one of the largest publicly funded abortion funds in the country working to expand equitable access to reproductive and gender-affirming care across Oregon's health care infrastructure.
In addition, Seeding Justice is reimagining Donor-Advised Funds with a new program where both donors and communities benefit. "DAFs are sold as an easy way to invest money and help a cause," explains Samantha. "But there is more than $1 trillion sitting in family foundations and DAFs across the country. Our program puts a clock on the funds, so the money gets distributed to community organizations quickly." Seeding Justice provides its donors with a list of mission-aligned organizations to help support their contributions.
Your money can make a difference
"We made a great choice by banking with Beneficial State. Beneficial State Bank has flexible financial tools that help us balance our short-term liquidity and generate the highest possible interest on our funds," reflects Sandee Huang, Finance and Operations Director. "Charlie Te provided us great help and support."
The fact that our deposits are also leveraged to provide loans to small businesses and community-oriented and socially responsible investments aligns with our values.
Sandee Huang, Finance and Operations Director, Seeding Justice

"Movements take generations," says Samantha. "Directly supporting people doing work in your community is one way to have a big impact. Our programs help us think differently about our money and give us opportunities to deepen our personal impact." Learn more about Seeding Justice's Donor in Movement Funds.
People, Planet, Prosperity for All
We are proud to lend $28 million to support social justice, and $0 to weapons manufacturing. When you bank beneficially, you choose to support people and planet.
Spotlight on Oregon
Read More
Banking for a Brighter Future
Join our community of nonprofits, B Corps, small businesses, and conscientious organizations with lending and deposit services that help you grow your impact.