Client Spotlight
Inspiration Transportation - Getting People Where They Need to Go
Sep 15, 2021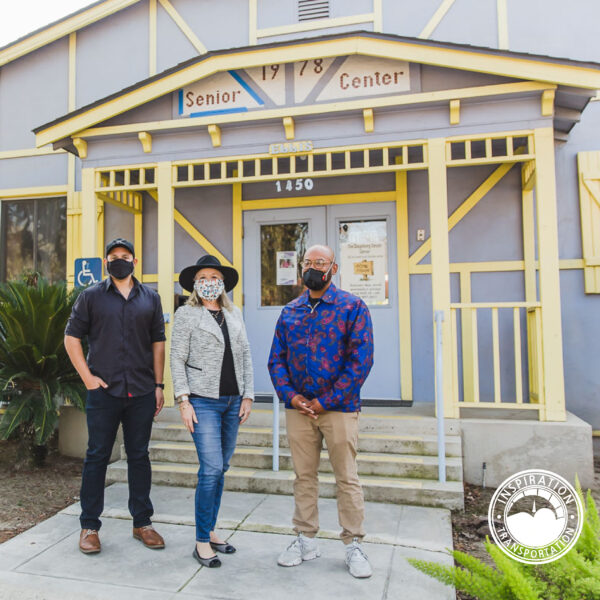 Matthew Gillian grew up in Fresno, a city in California's Central Valley, and found himself living in Oakland working in the music business in 2014, just as Uber was growing. "I had paid enough for parking tickets. I knew I needed to either give up my car or find a way to earn money with it. So I started driving for Uber," remembers Matthew.
In 2017, when Matthew's son was born, he moved his family home to the Central Valley, which is more rural and agricultural than the Bay Area and home to many low- and moderate-income communities. He began meeting more people and learning about the work that nonprofits do to serve the Central Valley. "I learned that it's harder to make money driving for Uber in the Central Valley because of the sprawl. And I wanted to join the network of nonprofits supporting the people in my community who need it the most," explains Matthew.
Inspiration Transportation was born out of Matthew's experience driving for Uber and the need for reliable, affordable rides in the Central Valley. They provide electric, micro-transit transportation to fill service gaps in areas where public transit is not accessible.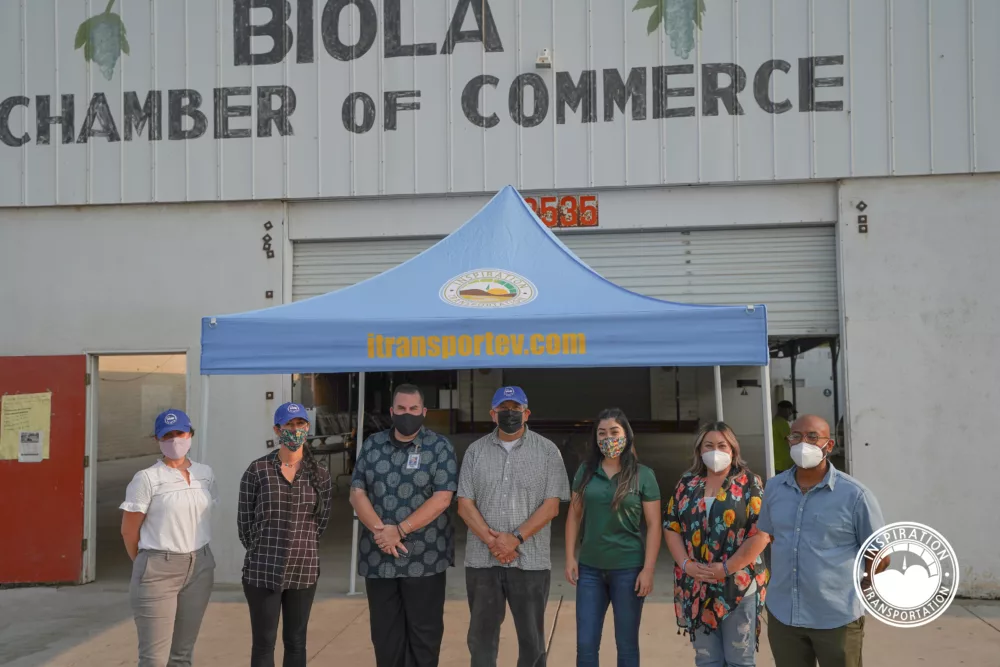 Inspiration Transportation launched its newest program in October 2020, partnering with UCSF to take people to COVID-19 testing sites. When they first launched, Inspiration Transportation completed 1-2 rides per week in West Park, a rural community outside of Fresno. Now, they do 30 trips per week in both rural and urban communities throughout Fresno County. Inspiration Transportation is also planning to launch services this year in the City of Fresno with support from the Mayor's office and City Councilmembers.
Matthew shared the story of one of his first clients, Maria. Before signing up with Inspiration Transportation, she was walking 15,000 steps to the bus, then taking an hour and forty-five-minute bus ride to her job as a caretaker, then back every day. Her 17-year-old daughter recently started her first job, and now Inspiration Transportation helps both of them get to work and back. Listen to Maria tell her story in the video below.
"Our service is not on-demand - you have to make a reservation the day before," explains Matthew. "We're helping people get to work, to their medical appointments, and giving them back time in their days."
"Yasmin Puga [Vice President, Central Operations Manager] at Beneficial State Bank is incredible. She's accessible, responsive, and it's easy to get things done. Working with Yasmin saves me a lot of time that I need to put into growing my business," says Matthew.
Matthew learned about Beneficial State Bank through TomKat Ranch, another organization founded by Tom Steyer and Kat Taylor (both founders of Beneficial State Bank). "After doing my research, I decided Beneficial State was the bank to help me grow my organization. The bank's holistic approach to working with customers and in our community aligns with my values and that was important to me," explains Matthew.
Learn more about Inspiration Transportation and how you can support their growing organization as they offer sustainable transportation services in underserved communities throughout the San Joaquin Valley.
Banking for a Brighter Future
Join our community of nonprofits, B Corps, small businesses, and conscientious organizations with lending and deposit services that help you grow your impact.
Spotlight on Environmental Sustainability
Banks have immense power to guide the resources we use. We are proud to provide banking services and lending to support the environment and renewable energy.
Read More