Client Spotlight
Housing Hope - Affordable Housing for Families
Oct 25, 2021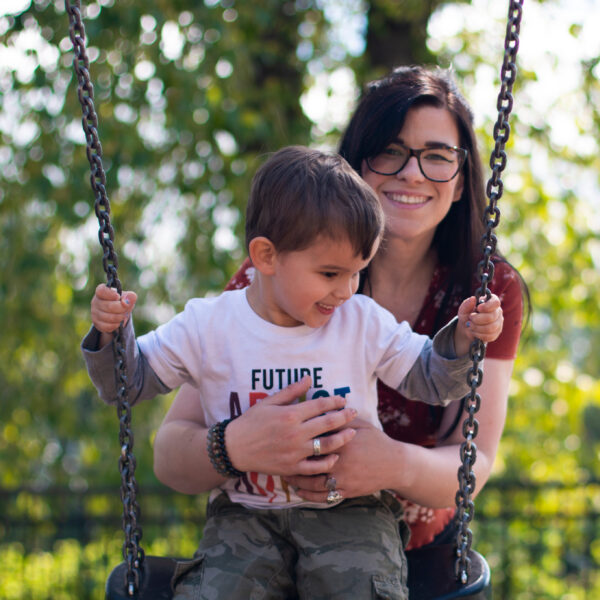 In 1987, emergency shelters in Snohomish County, Washington served less than half of the people who sought shelter, turning away over 3,600 individuals. They often had to separate family members, most commonly separating teen boys from their mothers and spouses from one another. While this is common for emergency shelters, it undoubtedly exacerbated stressful and traumatic situations.
That year, Housing Hope was founded to provide long-term housing solutions for low-income families and families experiencing homelessness to help them get back on their feet while keeping them together. Celebrating its 34th anniversary this year, Housing Hope has grown into an organization that serves the Snohomish County community through its three program areas: homes, jobs, and children.
Comprehensive services and partnerships that address community need
Housing Hope offers more than just 541 units of affordable housing. "We use a trauma-informed approach that meets people where they are," explains Cat Delorey, Marketing Manager. "Affordable housing is central to our work, and wrap-around services allow us to support our clients every step of the way."
Housing Hope's case managers saw that families with children have specific needs as they work to get back on their feet. In response, Housing Hope launched its childcare program in the 1990s, and it now serves up to 112 children at a time. "Children who've been traumatized by homelessness need more than just supervision," says Nate Greenland, Director of Donor Impact. "We have a licensed mental health therapist on staff who supports the children in our program to process and heal from the experiences they've had."
"When we identify a need among our clients, we first ask if another organization is offering those services, and we build partnerships with those groups already doing the work," says Nate. "When we can't find the needed services, we've also developed programs like College of Hope and HopeWorks to support the broader ecosystem of services available in our county."
HopeWorks, for example, is the affiliate nonprofit they created in 2011 to help their households increase their earned income. It serves as the umbrella for four social enterprises - businesses that address a societal need through a market-driven approach. Those enterprises include Ground Works (landscaping), Renew Home and Décor (retail), Kindred Kitchen (culinary arts), and Tomorrow's Hope (childcare/development). Each business contains an educational training program where people can learn employable skills through on-the-job training. Paired with College of Hope, this program teaches life and job skills classes, including resume writing, job searching, self-sufficiency, personal finance, and time management. The programs are free and are designed to embrace people recovering from homelessness or those who need general support to regain employment and stability.

"In our county, nonprofit service providers are very collaborative," explains Nate. "We support each other through referrals, in pursuing funding opportunities, and in developing programs and services that meet the needs of our community."
Housing Hope also relied on partnerships to continue offering services during the pandemic. "Tomorrow's Hope, our childcare program, was able to reopen as an essential service. Our staff shifted quickly to support our families in navigating online distance learning, coordinating with classroom teachers, and offering support to parents. I'm proud of the incredible work all our teams did so we could continue to support a population particularly hard hit by COVID-19," says Nate.

As Housing Hope's banking partner, Beneficial State Bank supported a project to update and improve 58 affordable housing units in 2018. "We want our residents to feel proud of where they live, and this project allowed us to upgrade units and provide a better experience to the families we serve," says Nate. "We're a nonprofit without the resources of a corporation, so having a bank support our work is essential for our ability to do projects like this. Cynthia Weaver [Vice President, Relationship Manager, Beneficial State Bank] has also been on our board since 2014, and she's an incredible advocate for our mission."
To support Housing Hope's work, follow them on Facebook and consider joining their monthly giving program.
People, Planet, Prosperity for All
We are proud to lend $286 million to affordable housing, and $0 to private prisons. When you bank beneficially, you choose to support people and planet.
Spotlight on Affordable Housing
Housing is a human right. Supporting deed-restricted affordable housing development and renewal is central to our mission.
Read More
Banking for a Brighter Future
Join our community of nonprofits, B Corps, small businesses, and conscientious organizations with lending and deposit services that help you grow your impact.