Client Spotlight
Hacienda CDC - Affordable Housing in Portland
Nov 17, 2021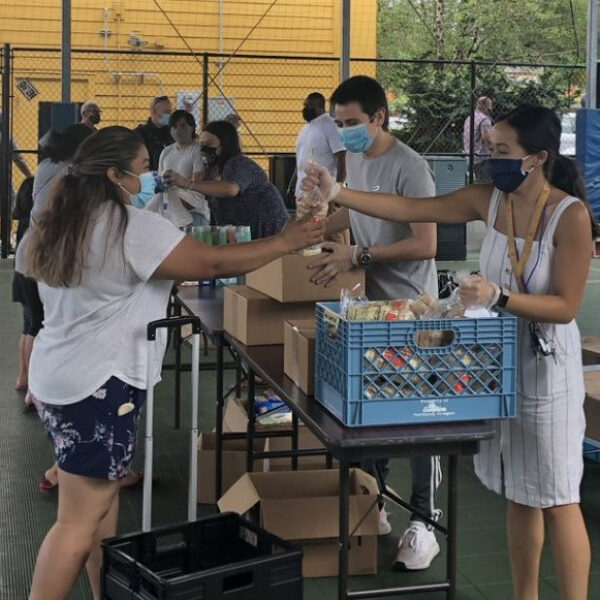 For this Portland-based Latino community development corporation, providing affordable housing is just the start.
It's no secret that the country is facing an affordable housing crisis, which is even more prominent on the West Coast. In Oregon, there are only 44 adequate and affordable housing options for every 100 households at or below the median area income, and only 25 units per 100 households for extremely low-income families.
In the Portland area, Hacienda CDC is taking on the challenge of providing affordable housing, focusing on low-income and predominantly Latino communities. To date, they have 381 units in nine communities in North and Northeast Portland and Molalla, and are set to double that in the next two years. Most recently, they worked with Community Development Partners to develop Rockwood Village, a 224-unit housing community. Rockwood Village's first residential and community building opened in September and the rest of the units will be open in February 2022. Construction is underway on Las Adelitas, 142 new affordable homes in Northeast Portland's Cully neighborhood, just across from Hacienda's main office.
In addition to developing affordable housing, Hacienda aims to remove barriers to success for residents and neighbors and strengthen families through economic advancement programs, homeownership support, youth and family services, and business advising.
"Our programs grew holistically, based on the needs of our residents and community," said Jaclyn Sarna, Hacienda's Director of Youth & Family Services. "For example, we started with after-school programs because there was a clear need for activities for youth living in Hacienda's communities. Since then we've been able to expand these programs to focus even more on youth enrichment, bringing in partners like the Audubon Society of Portland, Girl Scouts, and others."
Hacienda also created business advising programs in response to the needs of its residents. A group of women were making and selling tamales to support their families and were interested in selling at the local farmer's market. To support their efforts, Hacienda launched a food incubator program, now known as Mercado Empresarios Program to provide coaching and hands-on help to take their businesses to the next level. The centerpiece of this program is the Portland Mercado. Today, the Empresarios program is a thriving community of over 80 businesses, including those located at the Portland Mercado, and supports over 60 businesses in its commercial kitchen.
Empowering communities to succeed with the help of trusted partners
Providing the best possible experience for residents requires partnering with other organizations to share resources. "We all do a better job of serving the community when we work together and maximize each other's skills and expertise," Beckie Lee, Director of Philanthropy, said. "The Cully neighborhood is a great example of organizations and neighbors working together."
These partnerships have been on full display over the last 18 months, as the pandemic and its economic impact have taken their toll. Hacienda has facilitated rental assistance, mortgage assistance, small business grants, food assistance, cash assistance, and more, resulting in almost $2 million in COVID relief to over 1,500 individuals, households, and small businesses. To ensure that residents have access to this relief, Hacienda partnered with local and state governments, philanthropic organizations, and other trusted community partners.

Beneficial State is our trusted partner. They support the community beyond just banking services. That is really embedded in who they are as an organization.
Beckie Lee, Director of Philanthropy

People, Planet, Prosperity for All
We are proud to lend $286 million to affordable housing, and $0 to private prisons. When you bank beneficially, you choose to support people and planet.
Spotlight on Affordable Housing
Housing is a human right. Supporting deed-restricted affordable housing development and renewal is central to our mission.
Read More
Banking for a Brighter Future
Join our community of nonprofits, B Corps, small businesses, and conscientious organizations with lending and deposit services that help you grow your impact.