Client Spotlight
Resources for Community Development (RCD) Builds and Maintains Affordable Housing in the San Francisco Bay Area
Mar 21, 2022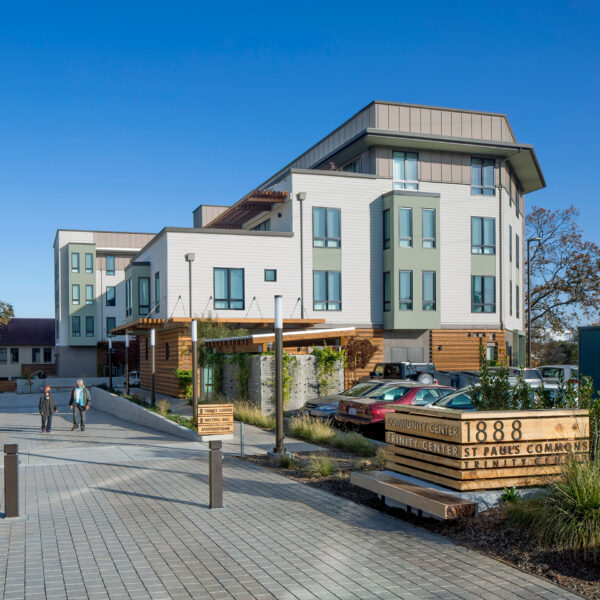 The San Francisco Bay Area consistently ranks as the most expensive place to live in the U.S., and the cost of living continues to increase year-over-year. Access to stable and affordable housing for working-class families and individuals, nonprofits, and community-serving organizations is critical if we hope to keep our communities inclusive and economically strong. One organization tackling the affordable housing crisis is Resources for Community Development.
Resources for Community Development (RCD) has been creating and preserving affordable housing in the Bay Area since 1984. The Berkeley, California-based nonprofit provides seniors, veterans, low-wage working families, and people with disabilities with secure, affordable places to live.
RCD tackles the challenge of an increasingly expensive Bay Area through four programs: real estate development, asset management, community development, and resident services. The real estate development program finds sites, develops projects, and brings affordable housing to communities. Asset management ensures professional management of RCD's buildings in partnership with organizations like Beneficial State Bank client John Stewart Company. The community development program focuses on building community leadership, expanding partnerships, and supporting advocacy efforts in unincorporated Alameda County. Residential services staff provide direct services on-site and collaborate with partner organizations to expand available services, including mental and physical health services and support services for people transitioning from homelessness.
"We tailor our resident services to meet the specific needs of the people living in each community," says Lauren Lyon, Director of Marketing and Communications at RCD. "RCD and its partners offer a range of supportive services for our residents to help them remain stably housed, and to support them in meeting their individual health and wellness, education, and economic stability goals."
RCD creates high-quality buildings designed to last for decades, refurbishing and renovating as needed. This strategy involves numerous green construction practices and moving toward an all-electric world. "It makes good business sense to invest in solar, as well as energy-efficient and high-quality materials," says Lauren. St. Paul's Commons in Walnut Creek was their first all-electric building, and Coliseum Place in Oakland is close to net-zero.
Holistic solutions that serve communities
One of RCD's priorities is to sustain inclusive communities, including community-serving organizations. "Individuals and families are not the only folks being priced out of the Bay Area," explains Lauren. "BIPOC-owned small businesses and community-based nonprofits also struggle to find stable, affordable space for their organizations." Organizations like SOMOS Mayfair in San Jose and Rock Paper Scissors Collective are housed in RCD's available commercial spaces.
Over time, the organization has grown to 5,200+ residents and 63 properties. Quetzal Gardens is RCD's first development in San Jose. "With support and collaboration from community groups, we chose a location that would give residents access to community amenities like the new bus rapid transit system across the street. This location provides both affordable housing and commercial space that is held for community-serving organizations," explains Alexandra Arjo, Marketing and Fundraising Manager at RCD.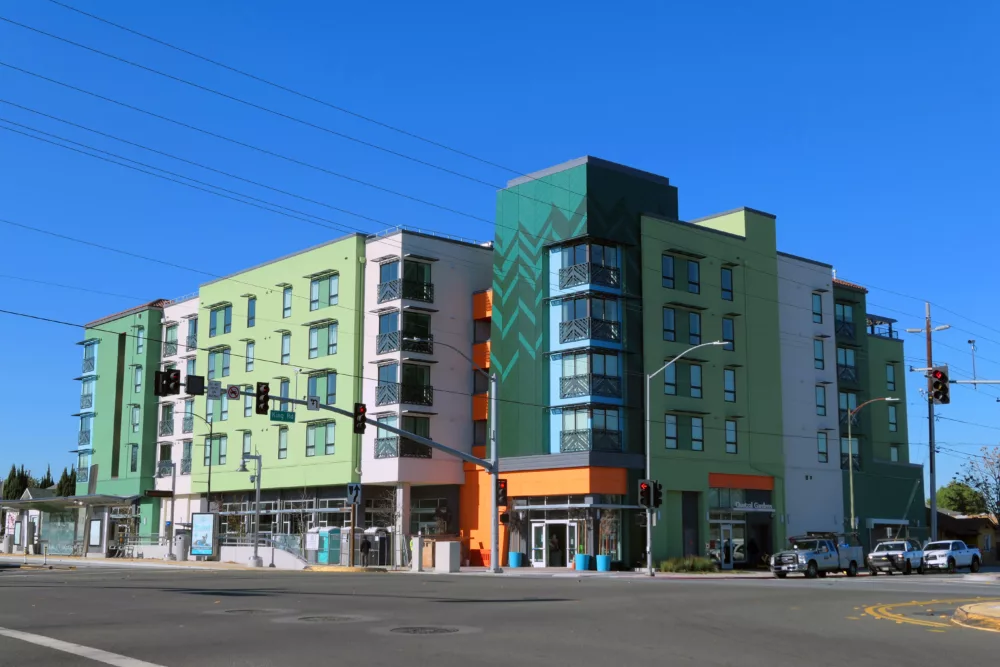 Building affordable housing provides opportunities outside of stable, affordable homes for residents. "Creating buildings with commercial spaces in the ground floors allows us to support other organizations providing essential services in our communities by providing them with high-quality and affordable facilities," says Alexandra.
Affordable housing for inclusive, sustainable, and economically strong communities
The problem RCD continues to address is how low-income individuals and families can live and work in an increasingly expensive Bay Area. "There are a lot of misconceptions about affordable housing, which fuels some of the bias against it," explains Lauren. "Many people who work critical jobs, such as preschool teachers, medical assistants, security guards, and retail salespeople, earn wages that make it very challenging to find an affordable place to live in our region. We encourage everyone to learn more about the benefits affordable housing developments bring to everyone in the community."
"Beneficial State Bank's mission closely aligns with ours," says Lauren. "Real estate deals can take a long time, so flexible and affordable financing options help our organization's developments to progress. Beneficial State Bank has partnered with us to help finance construction, refinance a project with more flexible terms, and access a line of credit that allows us to continue our important work."
Stay in touch with RCD by signing up for their quarterly newsletter. You can follow them on Linkedin, Twitter, and Facebook for updates and stories.
People, Planet, Prosperity for All
We are proud to lend $286 million to affordable housing, and $0 to private prisons. When you bank beneficially, you choose to support people and planet.
Spotlight on Affordable Housing
Housing is a human right. Supporting deed-restricted affordable housing development and renewal is central to our mission.
Read More