Client Spotlight
Green America - Helping Consumers Make Values-Aligned Choices
Dec 30, 2021
The climate crisis impacts us all.
From record-breaking heat waves in the Pacific Northwest to tornados in December in Kentucky, we all face a future with more extreme weather events. We have the opportunity to vote with our dollars for the kind of world we want to live in: to invest in solutions and divest from practices that harm our planet. Green America empowers individuals, businesses, investors, and elected officials with information and resources to make informed choices that positively impact the planet.
"Green America is a green economy organization," says Fran Teplitz, Executive Co-Director. "That means we catalyze the role of consumers, investors, businesses, and whole supply chains to address social and environmental challenges." Their programs include consumer education and mobilization, supporting small businesses to innovate and lead the green economy, and collaborating with players along entire supply chains to create system transformation.
Racial equity is also integral to Green America's work. "We have a joint staff and board team working on our Justice, Equity, Diversity, and Inclusion (JEDI) commitments to ensure that we're embodying these values across all facets of the organization," says Fran. "For us, 'green' always means social justice and environmental justice combined together. We don't believe that we have to make trade-offs to the serious detriment of communities or our environmental heritage to achieve our goals. We need holistic solutions to the crises facing our country and the world that meet the needs of both humans and the Earth on which we depend."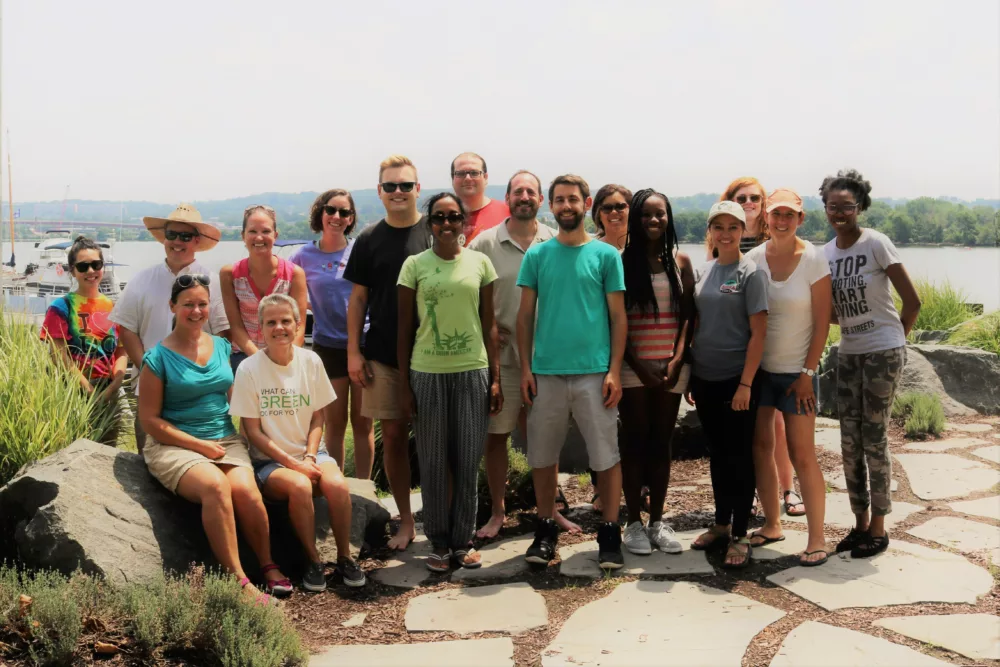 Where you bank makes a difference
"At Green America, we have a strong emphasis on climate solutions, but all manner of human and social health indicators intersect with climate solutions," says Fran. "The role of the economy is so salient. We must all ask ourselves, what impacts do we want to drive with our dollars?
"Green America has been promoting responsible banking and investing for decades. "We know the leaders in the field and collaborate with them," says Fran. "We work with several banks, including Beneficial State Bank. We believe it is imperative to work with low- to moderate-income (LMI) communities to address the climate crisis effectively. We wanted to work with Beneficial State Bank because, along with their strong environmental commitment, they are a CDFI (community development financial institution) with a demonstrated ability to work in and support LMI communities. Beneficial State aligns with our values and is a logical choice as a bank partner for Green America," says Fran.
Sign up for Green America's newsletter to start getting action alerts. Green America also offers a paid membership with additional benefits. Learn more about how collective economic action can create a socially just and environmentally sustainable society.
People, Planet, Prosperity for All
We are proud to lend $94 million to support the environment, and $0 to fossil fuel extraction. When you bank beneficially, you choose to support people and planet.
Spotlight on Environmental Sustainability
Banks have immense power to guide the resources we use. We are proud to provide banking services and lending to support the environment and renewable energy.
Read More
Banking for a Brighter Future
Join our community of nonprofits, B Corps, small businesses, and conscientious organizations with lending and deposit services that help you grow your impact.