Client Spotlight
Civicorps - Job Training for the Community
Aug 05, 2020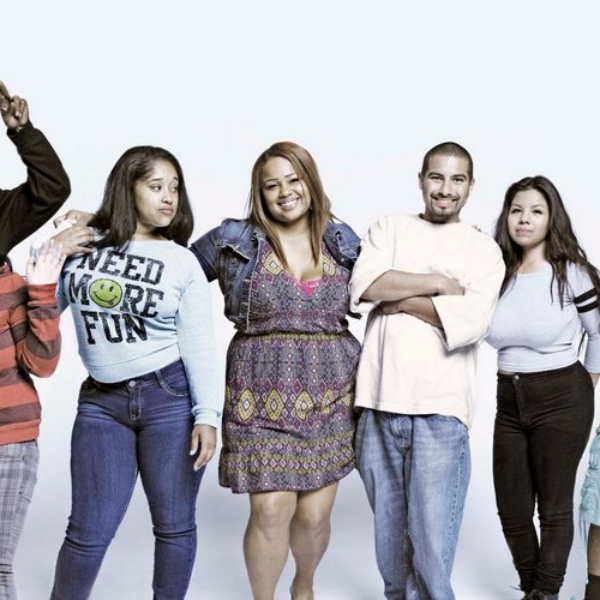 In navigating the Paycheck Protection Program, the $669B business loan carve-out of the CARES Act, we've been able to take stock of what has happened broadly in the market and how we can continue to help our clients during this time. Despite the program's challenges, the team at Beneficial State Bank was able to help over a thousand small organizations employing nearly 20,000 people, many of which are nonprofits and B Corporations, to secure loans. Most of these entities have 10 or fewer staff members. Over 85% are mission-aligned with Beneficial State's social and environmental directives. We are shining a light on the positive work these organizations are doing, as well as sharing how you can make a difference by supporting them.
What Civicorps Does
Nationally, high school graduates have garnered a large amount of media attention for their struggle to complete school and graduate during shelter-in-place measures. But for more than 27% of Oakland teenagers who drop out of high school before graduation, the odds are stacked even further against them. They are more likely to rely on welfare and other forms of public assistance, suffer from limited employment opportunities, and are over three times more likely to be incarcerated during their lives. Teenagers of color disproportionately drop out of high school more than their white peers, with 1 in 6 Black students dropping out across California.
Based in West Oakland, Civicorps helps fill this gap, enabling young adults between the ages of 18 and 26 to earn their high school diplomas, gain job skills, pursue college, and embark on family-sustaining careers. It was one of the first local conservation corps in California and is based on the Civilian Conservation Corps model of performing critical land conservation work and formal education. Early on, Civicorps discovered that a mix of rigorous academics and paid job training was an effective combination for young people who were disconnected from school and work, and have worked to continuously improve their program model each year. With a holistic philosophy based in wraparound support services like trauma-informed counseling, they provide mental health support and help youth connect with community resources like housing, childcare, and transportation.

Being at Civicorps has been a roller coaster, to put it lightly. While on that roller coaster, I gained a lot. I got to travel places and see things that I had never been able to see before. I improved academically, like coming from barely being able to keep up in the math class when I first arrived, to assisting my teacher and teaching in Geometry Two class. I've impressed staff with my writing skills as well as my public speaking skills. One of the most important things I've gained is a new mindset where failure is not an option, where simply trying is not a goal, where success is the only option and outcome.
Will, a 2020 Civicorps Academy graduate

Civicorps has three key programs: Civicorps Academy, which is a charter school with a high-school diploma program, and two social enterprises--environmental management and recycling. Through these social enterprises, Corpsmembers are paid a living wage and learn hard and soft skills. Oaklanders may be familiar with their recycling program-- over 1,400 businesses in the East Bay use commercial recycling bins collected by Corpsmembers who are advancing their careers in truck driving. Civicorps is the only nonprofit job training program that has been included in a major city garbage franchise agreement in the nation.
Currently, Civicorps employs 46 full-time staff, many who have worked at the nonprofit for decades because of their passion to transform Oakland and its next generation of leaders. Civicorps intentionally promotes from within; many graduates are current staff.

Persevering Despite the Pandemic
Last March, despite being deemed an essential service, both the Environmental Management and Recycling programs were in jeopardy. When California issued the shelter-in-place order, Civicorps was gearing up for an annual contract with local public agencies for wildfire preparation. The Recycling Social Enterprise was significantly impacted by a 15% reduction in contracts. Additionally, they were forced to scale back and space out the crews servicing the community to ensure proper social distancing for staff.
To keep the lights on despite the reduction in contracts, Civicorps received a Paycheck Protection Program loan through Beneficial State Bank, which was key to maintaining its programs. In addition to the 46 staff members, there are 76 Corpsmembers in paid job training. Receiving the PPP loan allowed Civicorps to continue making payroll so they could fully focus on pivoting operations to ensure the safety of their team, their clients, and leveraging their expertise to support their community.
With the loan in place, Civicorps Academy pivoted to distance learning, its Support Services team shifted to counseling via Zoom, and it established a text outreach campaign to share resources--a heightened need due to the pandemic. Nichele, a Spring 2020 graduate, shared her personal experience and sacrifices she's had to make to graduate this year. "I came to Civicorps last year, with the mindset that anything you start from this day forward you finish, and I did just that. Obtaining my high school diploma was the first thing I have ever done for me; I made a promise to myself I'd get it done. I left a $26/hour job, passed up a Muni job, I traveled hours a day, downsized my living, and survived a pandemic while still fighting racism and police brutality. Man, I deserve this!"

In mid-March, Governor Gavin Newsom called on the Conservation Corps across the state to offer coronavirus support. Not knowing what that would entail, Civicorps stepped up, eventually partnering with the Office of Emergency Services and the Alameda County Food Bank. Corpsmembers worked full-time at the food bank until the end of June, and have been proud to be in the position to serve their community and give back. With the help of Corpsmembers, the food bank was able to provide up to 1,200 pounds of food--enough to feed 133 people for a week.
What You Can Do to Help
Donate: A gift during these tenuous times will keep Corpsmembers nourished, employed, educated, and embraced with wrap-around support. Your donation allows them to undertake extra safety precautions, provide access to Chromebooks for distance learning, offer hazard and bonus pay to Corpsmembers and Supervisors, and supply daily meals and weekly groceries. Learn more.
Hire Core Member graduates: Civicorps's Career Counselor works with local businesses to place its graduates in internships, pre-apprenticeships, apprenticeships, or jobs. They then provide 20 hours of support to both the intern and the employer to ensure a successful placement. Learn more.
Volunteer opportunities for individuals and organizations: Help Civicorps students get extra support to succeed by volunteering in the classroom as an Academic Coach, providing small-group mentoring where you share your professional journey, participating in mock interview panels, and more. Learn more.
We'd also like to give a huge thanks to our partner, the Community Development Bankers Association for recently highlighting Civicorps and their amazing work.
Banking for a Brighter Future
Join our community of nonprofits, B Corps, small businesses, and conscientious organizations with lending and deposit services that help you grow your impact.
Spotlight on Economic, Business, and Job Development
Our clients do incredible work, and we are proud to support them as they create economic opportunity, provide job training, promote small businesses, and more.
Read More