Client Spotlight
The International Living Future Institute - Rethinking Our Relationship with the Natural World
Sep 29, 2020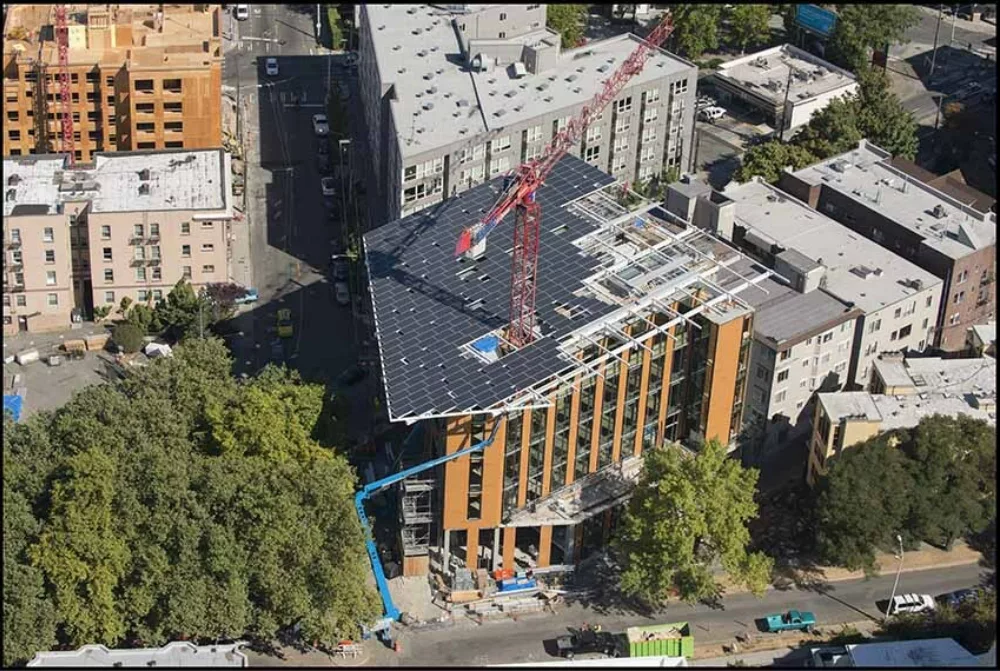 As we prepare to open our new financial hub at the Bullitt Center in Seattle, we're featuring a few of our Seattle clients and soon-to-be neighbors in what was built to be the world's greenest commercial building.
Every year, U.S. developers invest more than a trillion dollars in the real estate market, according to the U.S. Census Bureau. Commercial buildings alone account for over 20% of our fossil fuel consumption. Imagine a future where the construction and use of buildings restore rather than diminish the integrity of our environment - a future in which the buildings where we live, work, and play actually fight climate change by design. One organization is working to change the rules, or the code, that dictates how we construct real estate to make this possible future a reality. And, we may be closer than you think.
The International Living Future Institute (ILFI) is a truly visionary organization, aiming to catalyze the transformation of communities to become socially just, culturally rich, and ecologically restorative. The nonprofit was founded on the belief that providing a compelling vision for the future is a requirement for reconciling humanity's relationship with the natural world. It uses design – of buildings, products, systems, and communities – as a means to create a sustainable, healthy, and just future for all. ILFI is also a long-time client of Beneficial State, so we are twice as excited to become their neighbor in the Bullitt Center.
ILFI manages several programs designed toward a living future. One of its most well-known is the Living Building Challenge (LBC), under which the Bullitt Center became certified. The Living Building Challenge is the world's most advanced holistic performance standard for buildings, and consists of seven performance categories, or 'Petals': Place, Water, Energy, Health + Happiness, Materials, Equity, and Beauty. As with other ILFI Challenges, LBC is agile and constantly evolving. As new designers and builders register projects under LBC and create new and innovative ways to build sustainably, the program iterates and incorporates new frameworks.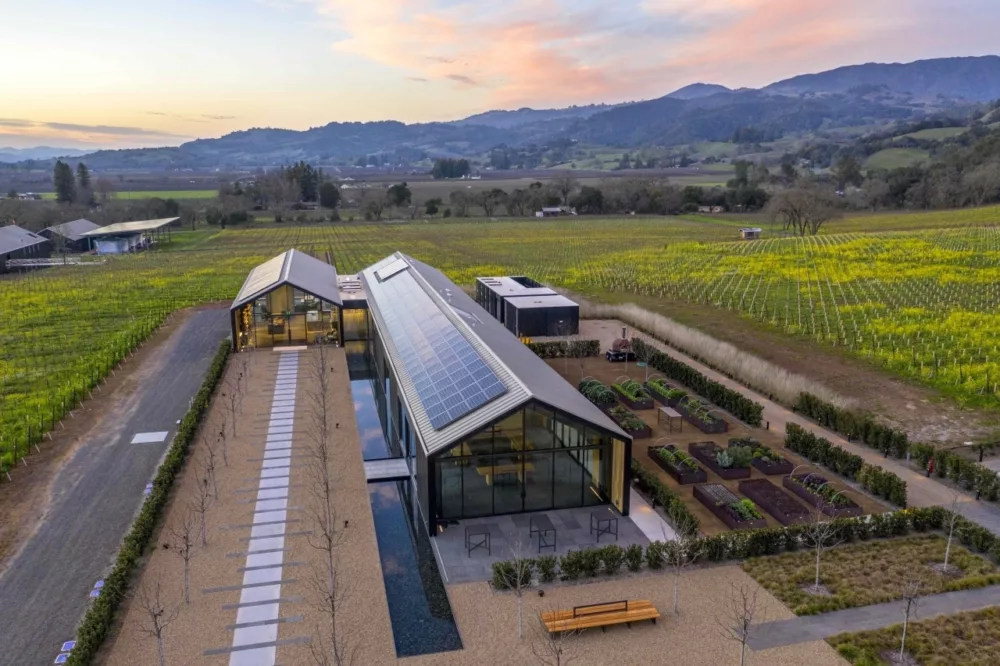 One of the reasons why the Bullitt Center is so incredible is because it became Living Certified back in 2013, helping it earn its title as "the greenest commercial building in the world." The Bullitt Center advances the awareness and adoption of high-performance building practices through ongoing educational efforts and by demonstrating that performance-based design works in a market-rate commercial project.

According to ILFI founder and board member Jason F. McLennan, the Bullitt Foundation reached out to ILFI when it was time to move their headquarters from an old stable to a larger space. The Foundation wanted to create the Bullitt Center as a living example of the kind of "deep green work" that can be integrated into office building design. Leveraging the vision of Denis Hayes, the Bullitt Foundation's president and founder of Earth Day, the Bullitt Center team of architects, engineers, and contractors was able to work together to meet this ambitious goal. When it was time for the Bullitt Center to fill its office space, ILFI was proud to sign up as its first new tenant, and they've been in the Center ever since.
ILFI manages a range of other programs that cover sustainability, as well as healthy materials and social justice. Their Just label is a social justice transparency label for organizations (Beneficial State Bank is the first Just-labeled bank in the world). Some of ILFI's most significant work has been developing the Red List (a list of the least healthy and least sustainable building materials) and the policy changes allowing for innovations like composting toilets and greywater systems. You can find out more information about each of their programs below.
International Living Future Institute - Programs
International Living Future Institute - Labels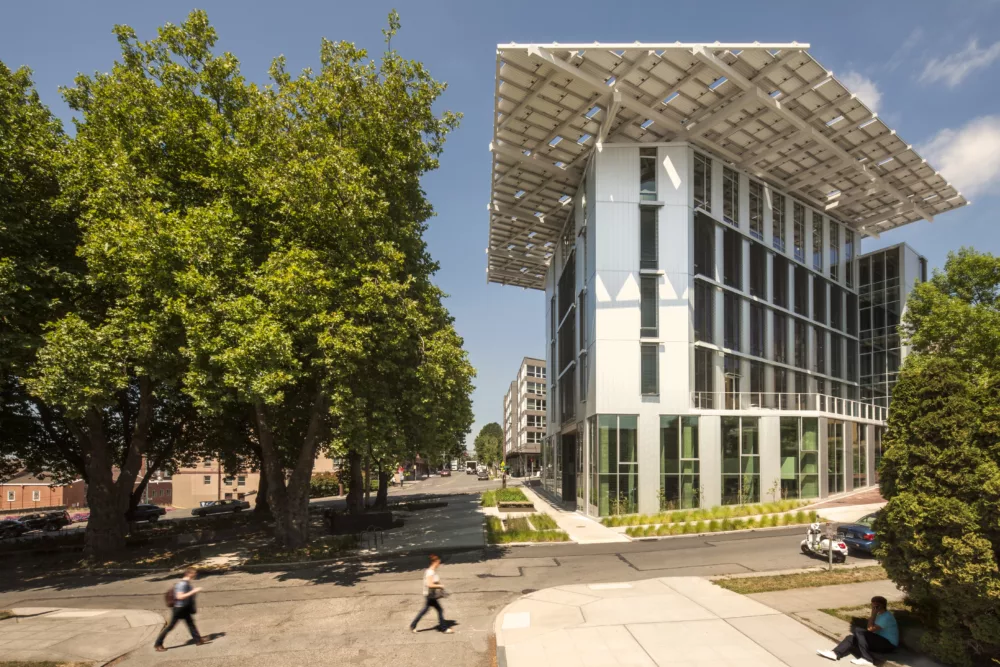 How You Can Get Involved
To learn more about Biophilic Design, ILFI offers an online course catalog, an accreditation program, a research library, and a bookstore. ILFI also hosts large conferences and events, including its signature Spring event, the Living Future Conference.

To get involved with ILFI, you can become a member, become a sponsor, or volunteer to help them with their policy and advocacy work. McLennan also encourages anyone working on a construction project, home renovation, or even buying supplies for an office or home, to look at Declare and the Living Product Challenge to learn how to use healthy, sustainable materials in their projects and daily life.
You can follow the International Living Future Institute on Facebook, Instagram, Twitter, or LinkedIn.
People, Planet, Prosperity for All
We are proud to lend $94 million to support the environment, and $0 to fossil fuel extraction. When you bank beneficially, you choose to support people and planet.
Spotlight on Environmental Sustainability
Banks have immense power to guide the resources we use. We are proud to provide banking services and lending to support the environment and renewable energy.
Read More