Press Release
We've Made Nearly $200M in PPP Loans to Small Businesses that Supported Over 18,000 Employees
Jul 31, 2020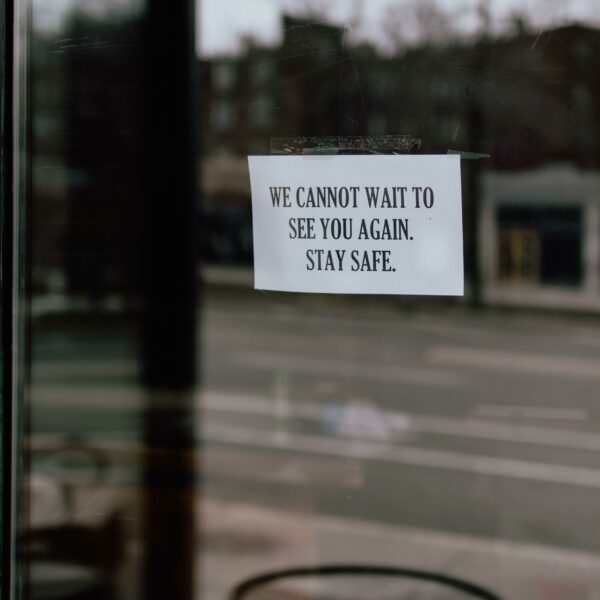 FOR IMMEDIATE RELEASE

Beneficial State Bank, a mission-aligned community bank serving Oregon, Washington and California, has outperformed other community banks of its size in distributing PPP loans, with large numbers going to women, people of color and nonprofits; calls for more and better support from Congress to help workers and businesses as they struggle through the pandemic and economic turmoil
Oakland, CA., July 31, 2020. Beneficial State Bank has made nearly $200 million in Paycheck Protection Program loans to small businesses across the country, supporting over 18,000 small business employees and outperforming banks with a similar asset size.
Beneficial State Bank has made over 1,300 loans to small businesses, the vast majority of which have fewer than 10 employees. Of the businesses that received loans, 35% were nonprofits, 21% were women-owned and 14% were owned by people of color.
Beneficial State has made nearly $200 million in PPP loans to date. According to June 30 data provided by the Small Business Administration, peer banks (assets between $1 billion-$5 billion) have made an average of about $130 million in PPP loans. Beneficial State's average PPP loan size is $147,000 and 78% of the PPP loans they originated are for amounts under $150,000.
"The bank has been working overtime to get small businesses the help they need to survive throughout the pandemic, but the crisis is far from over and we continue to see a desperate and unmet need that Congress must address," said Randell Leach, CEO of Beneficial State Bank. "There clearly needs to be another relief package, with better rollout, to help small businesses and workers persevere. Without it we'll continue to see the closure of one small business after another, along with greater economic harm to workers and the unemployed, despite the herculean effort of all those involved."
It is essential lawmakers pass another relief package as soon as possible, but the programs it creates must significantly lower the administrative burden for businesses and have more predictable program features and requirements. About $130 billion remains in the PPP fund but demand has slowed to a trickle because the current structure of the program doesn't work for many small firms--particularly those owned by women and people of color.
"We did a substantial amount of PPP lending that we are proud of, but it gave us a first-hand view of how poorly constructed and administered the program was. The PPP's flaws meant that many micro-businesses and those owned by women and people of color had to overcome enormous challenges to access and qualify, and many didn't. What's more, the uncertainty around the program limited our ability to get money to small businesses in time to make a difference," Leach said. "Small businesses not only need more relief, but they need better relief. Any additional programs need a better rollout and specific language about how they will target the most vulnerable businesses, especially those operated by women and people of color."
Beneficial State is calling on Congress to: extend and increase unemployment benefits; sustain economic impact payments (e.g. stimulus checks) to citizens during the pandemic; ensure remaining PPP dollars are available for the smallest businesses that either haven't received a PPP loan or can demonstrate they need a second one to survive--but substantially revamp the administration of the program to ease the entire delivery and eligibility process in favor of smaller and underserved businesses; immediately and automatically forgive PPP loans of $500,000 or less, which will eliminate the onerous forgiveness process for small businesses struggling to survive and allow them to focus on running their businesses; and allocate $2 billion to the Treasury Department's Community Development Financial Institution (CDFI) Fund, as CDFIs have a better reach than traditional banks into underserved communities and can better help the most vulnerable businesses (this can be funded by re-allocating unused PPP funding).
"We've listened to the heartbreaking stories of one small business owner after another trying to navigate the obstacles of the pandemic, and it is clear that even the businesses that did receive a PPP loan are still struggling because of decreased demand and the necessary extension of shelter-in-place orders," Leach said. "Without additional, targeted help, our communities and businesses will suffer additional irreparable harm."
As a federally certified Community Development Financial Institution and certified B Corporation, Beneficial State provides under-resourced communities fair and transparent banking services.

About Beneficial State Bank
Beneficial State Bank (Beneficial State) is a state-chartered, federally insured bank with branches in California, Oregon, and Washington. Beneficial State serves the triple bottom line of people, planet, and prosperity for all, which involves serving its communities, supporting positive environmental outcomes, and achieving long-term financial sustainability. A unique ownership structure supports these strategic priorities: the bank's capital is majority-owned by the nonprofit Beneficial State Foundation. This means its economic rights are fully aligned with, and permanently governed in, the public interest.
Beneficial State Bank is a founding signatory of the UN's Principles for Responsible Banking, a member of the Global Alliance for Banking on Values, a Community Development Financial Institution (CDFI), Fossil Free Certified, and one of the world's top-rated Certified B Corporations, awarded B Corp "Best for the World" status every year since 2013.
Media Contact:
EMC Communications
BSBPress@EMCCommunications.com
(650) 455-9928
Smarter Business Banking
Beneficial Banking™ supports local and regional businesses and organizations that serve our communities. Businesses like these are critical for building economic resilience and providing diverse employment opportunities.
Spotlight on Economic, Business, and Job Development
Our clients do incredible work, and we are proud to support them as they create economic opportunity, provide job training, promote small businesses, and more.
Read More