Press Release
Randell Leach Named Interim CEO
Feb 05, 2020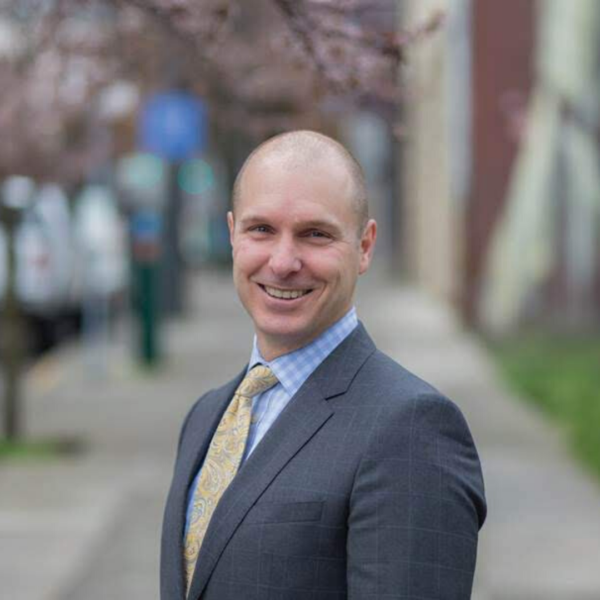 Longtime bank President and COO Randell Leach becomes CEO as co-founder Kat Taylor focuses on role as board chair
For Immediate Release
Media Contact: Erin Musgrave 530-864-7014 erin@emcstrategies.com


Oakland, CA—Beneficial State Bank announced today that current President and COO Randell Leach has been named Interim CEO, as co-founder Kat Taylor transitions from CEO to focus on her role as chief visionary and chairwoman of the bank's Board of Directors, as well as her husband's presidential campaign.
Leach has been with Beneficial State since 2002 and has overseen day-to-day bank operations as president and COO since 2018. In his new role, he will oversee the mission-driven bank's strategy and operations.
"I'm honored to be entrusted to fulfill Kat's vision for this bank," Leach said. "Our goal remains to build a values-driven bank and change the country's banking system for the better by pursuing economic justice and environmental sustainability and getting loan capital into the hands of people where it's needed most."
Taylor co-founded the bank with her husband Tom Steyer and has served as Co-Chair of the Board since its founding. She stepped into the CEO role in 2012 to help realize the bank's mission.
"Under Randell's leadership as president and COO the bank has thrived. It's healthy, profitable and well-capitalized, and we continue to improve our triple-bottom line performance," Taylor said. "I don't feel like I'm passing Randell the baton; he's already been running with it. I look forward to continue chairing the Board of Directors, supporting Randell and the rest of our dedicated staff to ensure Beneficial State remains a shining example of triple bottom-line banking."
As a federally certified Community Development Financial Institution and certified B Corporation, Beneficial State provides under-resourced communities fair and transparent banking services. Beneficial State has proven its commitment to financing environmental justice and climate mitigation measures and helping disenfranchised segments of the population gain access to financial resources.
In her active role as board chair, Taylor will continue her involvement in public affairs, community relations, public policy, and advocacy efforts for beneficial banking.
Beneficial State's Board of Directors will consider making Leach's position permanent by 2021. This succession plan has long been in the works and there will be no search for a replacement CEO in the interim.

About Beneficial State Bank
Beneficial State Bank (Beneficial State) is a state-chartered, federally insured and for-profit bank. Its economic rights are majority-owned by the nonprofit, Beneficial State Foundation, which is in turn permanently governed in the public interest. That ownership allows the bank to prove and maintain an innovative model for banking that generates benefit for people and the planet and avoids harm to any while being financially safe and sound.
In 2010, Beneficial State acquired ShoreBank Pacific, integrating the pioneering environmentally sustainable bank into Beneficial State's triple-bottom-line organization. Beneficial State Bancorp completed a partial stock purchase of Albina Community Bank (Albina) in 2013 to provide critical capital for a legendary Portland institution, and in February 2018, Beneficial State completed its merger with Albina. In June of 2016, Beneficial State acquired Pan American Bank to serve communities in the Central Valley and Los Angeles markets of California.
Beneficial State has grown to $1.034 billion in assets, 220 colleagues, and 14 locations in California, Oregon, and Washington. Beneficial State is both a Community Development Financial Institution (CDFI) as designated by the US Treasury and a Certified B Corporation, with Beneficial State ranking among the world's top B Corps since becoming a Certified B Corporation in 2012. Member FDIC Insured, Equal Housing Lender.
People, Planet, Prosperity for All
We lend over $762 million to support affordable housing, health and wellbeing, the environment, and social justice. When you bank beneficially, you choose to support people and planet.
Choose a Bank that Invests in Tomorrow
A Beneficial Bank serves the triple-bottom-line of People, Planet, and Prosperity for All. That means prioritizing social justice and environmental sustainability. Our clients want to see their money put to good use – funding causes that defend our planet and build resiliency in our communities. Change your bank and help change the world.