Press Release
Our Employees Joined Communication Workers of America Union
Mar 02, 2020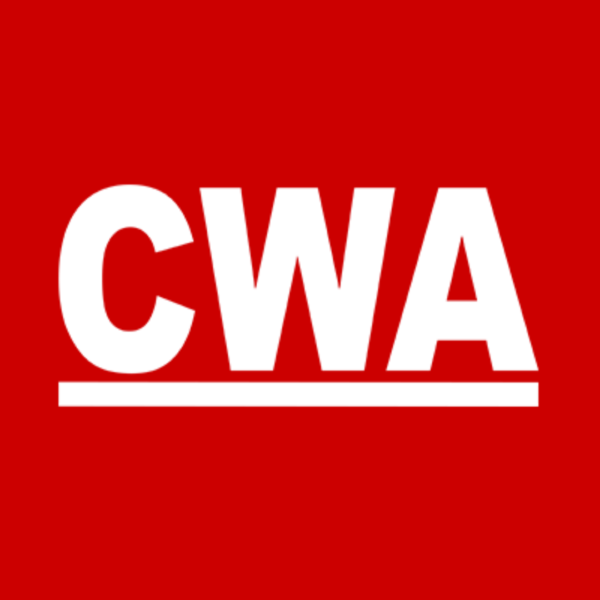 Beneficial State Bank, a certified B Corp and mission-driven bank, supports national efforts to improve working conditions for bank employees
Press Release
Media Contact: Erin Musgrave
erin@emcstrategies.com | (530) 864-7014
Oakland, CA, March 2, 2020--Today, Beneficial State Bank employees announced they will join the Communications Workers of America union--a historic step in Beneficial State Bank's effort to fight economic imbalances rampant throughout the country's financial system.
Beneficial State Bank has long supported unions as an important resource for employees and hopes this sets a strong example for the rest of the banking industry, which has little unionization and often pays workers very low wages.
"All too often the balance of power is tipped unfairly toward the employer, and, as we have seen time and time again, organizations that are primarily focused on maximizing shareholder value may pursue activities that are exploitative of people and natural resources," said Randell Leach, Interim CEO of Beneficial State Bank. "Fighting these and other power imbalances in the economic system is why Beneficial State Bank exists."
The Communication Workers of America (CWA) approached the bank in 2019 seeking to represent the employees of a responsible bank that is pursuing "high road" employment practices as a role model for other banks.
"Beneficial State Bank focuses on people, planet and profit, and that starts with our very own people," Leach said. "CWA asked to approach our employees about the possibility of representing them and we welcomed the opportunity for our employees to self-determine if unionizing was right for them."
The bank signed a neutrality agreement in support of the effort to ensure employees felt empowered to make an independent decision about joining the union.
Beneficial State Bank values its employees. It pays 150% of the living wage for all regions in which it operates and provides a comprehensive benefits package to every employee that exceeds the industry standard. These working conditions are a stark contrast to those found in the broader banking industry. Many banks pay below living wages, with one in three bank tellers on government assistance.
"After nearly two decades at big banks, I was proud to join Beneficial State Bank because of its commitment to invest in its communities," said Desiree Jackson, an Assistant Vice President in Oakland, California and member of the Committee for Better Banks. "With this historic move to form a union, we're seeing that commitment to community in action -- and I'm proud to be a part of it. All workers should have a voice on the job to advocate for themselves, their colleagues, and their customers. It's the right and fair thing to do."
In 2019, unionization rates among finance workers were among the lowest in the private sector, with only 1.1% of finance workers unionized.
"We're a values-based bank," said Kat Taylor, Board Chair and co-founder of Beneficial State Bank. "Our vision is to create a better banking system overall, with a mission of serving social justice and environmental well-being, as well as being financially sustainable. We're excited to see our employees advance this effort by supporting a better employment standard for the banking industry."
###
About Beneficial State Bank
Mission-driven Beneficial State Bank is a state-chartered, federally insured Community Development Financial Institution (CDFI) and a "Best Overall" Certified B Corporation® since 2012. Headquartered in Oakland, California, and founded as a social enterprise bank in 2007, Beneficial State Bank has grown organically and through aligned acquisition to serve the three West Coast states. Beneficial State Bank holds to a triple-bottom-line of social justice, environmental well-being, and economic sustainability. Over 75% of commercial loans outstanding support affordable housing, renewable energy and environmental sustainability, education, and youth development, and other mission-aligned business structures and ventures. The Bank has no individual shareholders demanding that the Bank maximize profits in their interest. Rather, 100% of the economic rights of Beneficial State Bank are owned by nonprofit organizations. Beneficial State Foundation, the majority beneficial owner, measures and supports the social and environmental impact of the Bank and works to change the banking system for good.
People, Planet, Prosperity for All
We lend over $762 million to support affordable housing, health and wellbeing, the environment, and social justice. When you bank beneficially, you choose to support people and planet.
Spotlight on Our Team
Our dedicated staff are fierce changemakers in the Beneficial Banking™ movement. Read on for stories of their individual and collective impact.
Read More