Press Release
Beneficial State Bank Representative Katie Taylor Joins Board of B Local Bay Area
Sep 27, 2023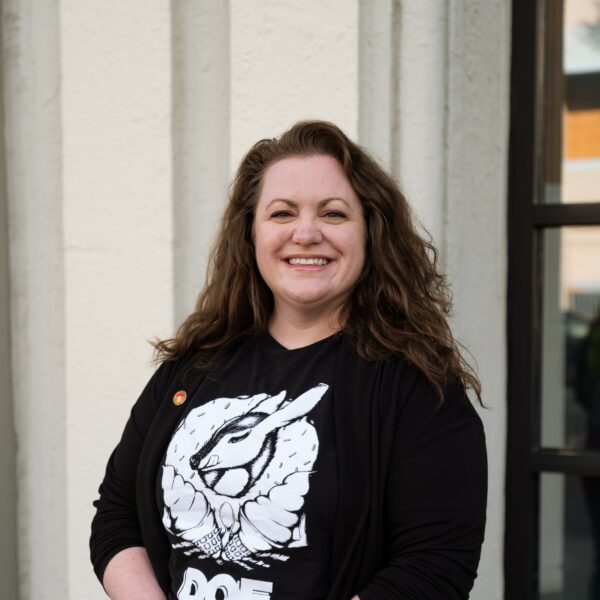 Katie Taylor, VP of Marketing Operations and Community Engagement, will represent Beneficial State Bank on the Board of B Local Bay Area, a community of certified local B Corps using the power of business as a force of good.
Sept. 27, 2023, Oakland, Calif. – Katie Taylor, VP of Marketing and Community Engagement for Beneficial State Bank, has been selected to join the board of B Local Bay Area, a place-based community of certified B Corps: for-profit companies using the power of business to transform the economy to benefit all communities, people, and the planet. Beneficial State Bank achieved B Corp status in 2012 and has consistently earned the distinction of being among the "Best For The World" B Corps since 2013. This recognition is awarded to companies that rank in the top five percent across at least one of the five key categories assessed by B Lab: community, customers, environment, governance, and workers.
B Local Bay Area is one of the founding chapters in the nationwide B Local movement, recognized for its proficiency in engaging B Corp employees across all tiers. The group initiated the groundbreaking B Corp Leadership Development Conference (BLD), now a fixture within B Local communities across the nation. As newly appointed Engagement Co-Chair, Taylor will find and create additional opportunities for local B Corp leaders to come together to advance an inclusive, equitable, and regenerative economy.


The Bay Area boasts a vast and diverse B Corp community that stretches beyond its nine counties. Being on the B Local Bay Area board is a great honor, considering the region's pioneering role in the B Corp movement. My Co-Chair, Giselle Waters and I have already started engaging in promising talks with local B Corps, and I expect the next two years to bring exciting growth to our movement.
Katie Taylor

Katie Taylor has spent her career working in nonprofits and community development financial institutions (CDFIs) that support entrepreneurs and artists to access the resources, training, and support they need to thrive. Taylor has grown marketing and impact evaluation teams, supporting organizations to tell their stories and evaluate their mission impact.
The newly constituted board is committed to sustaining the Bay Area B Corp community, enhancing their collective impact, and fostering connections that facilitate celebration and shared learning.
About Beneficial State Bank
Beneficial State Bank (Beneficial State) is a state-chartered, federally insured bank with branches in California, Oregon, and Washington. Beneficial State serves the triple bottom line of people, planet, and prosperity for all, which involves serving its communities, supporting positive environmental outcomes, and achieving long-term financial sustainability. A unique ownership structure supports these strategic priorities: the bank's capital is majority-owned by the nonprofit Beneficial State Foundation. This means its economic rights are fully aligned with, and permanently governed in, the public interest.
Beneficial State Bank is a founding signatory of the UN's Principles for Responsible Banking, a member of the Global Alliance for Banking on Values, a Community Development Financial Institution (CDFI), Fossil Free Certified, and one of the world's top-rated Certified B Corporations, awarded B Corp "Best for the World" status every year since 2013.
Media Contact:
EMC Communications
BSBPress@EMCCommunications.com
(650) 455-9928
Beneficial Careers
We operate with purpose and strive toward a lofty goal: building an economy that restores our planet and extends prosperity to everyone. Help us work toward a world where we bank with purpose.
Spotlight on B Corporations
As a B Corp bank, we are proud to support other B Corps that show that business can be a force for good.
Read More
People, Planet, Prosperity for All
We lend over $762 million to support affordable housing, health and wellbeing, the environment, and social justice. When you bank beneficially, you choose to support people and planet.