How Values-Based Banking Can Support Social Justice
Jun 15, 2021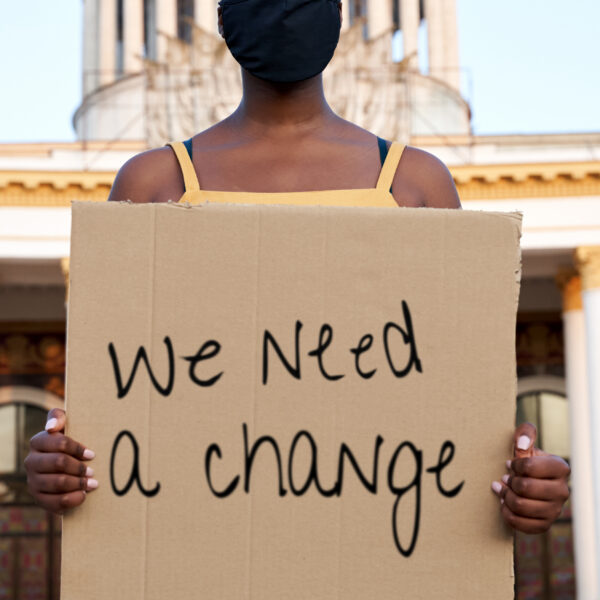 Last summer, peaceful protestors took to the streets in Oakland and across the world to demand accountability for police violence against Black communities. While these protests were a visceral reaction to the deaths of George Floyd, Breonna Taylor, and countless others at the hands of police, the larger movement for racial justice has a long and storied history in Oakland. Over the decades, local organizers have been at the forefront of labor and civil rights activism.
Still, signs of racial disparity are visible everywhere. In Oakland, 70% of the homeless population is Black in a city where Black people comprise only 24% of the overall population, and the median income for white households is almost three times that of Black households. These inequities cause harm reverberating through our housing, education, employment, justice, and financial systems. Banks have historically been a part of this harm through racist redlining and other discriminatory practices.
But the movement toward values-based banking shows that banks can be part of the solution by putting money toward institutions that create a thriving community for all.
To build a just community here in Oakland, Beneficial State Bank supports organizations like the Martin Luther King Jr. Freedom Center. This local nonprofit was founded by Oakland community organizers responsible for the first and largest Dr. Martin Luther King Jr. march and rally on the West Coast. Since then, the organization has advanced the principles that guided Dr. King via leadership development, civic engagement, and direct action. Most recently, the center organized volunteers to distribute thousands of get-out-the-vote fliers in low-turnout neighborhoods before the 2020 election.
"Strong community partnerships with shared mutual dreams are a central pillar for the Freedom Center. We bank with Beneficial State because we know they are as invested—literally—in the well-being of our community as a whole," said Dr. Karen Bohlke, director of government and external relations for the Martin Luther King, Jr. Freedom Center.
"Businesses interested in improving the health of our communities today must focus on racial equity, and that means keeping a few things in mind," said Lynn Johnson, founder, and CEO of Beneficial State client Hella Social Impact, an Oakland-based consulting firm that advises businesses on aligning their internal values with their external commitments to social and racial justice.
"This is not the time to hide in the shadows," she said. "This is the time to step out and show up. Silence is complicity, but it's also not enough to post a message of solidarity without taking further action." Johnson encourages businesses to give back to the community in tangible ways: "Sponsor local events, make cash or product donations, be part of actual policy change at the local level and make sure your financial decisions support the community."
Small businesses can also show that they're invested in the community, Johnson said, by building real relationships with local movement leaders—like those at the Martin Luther King Jr. Freedom Center—and "learning from the people who are doing the work, understanding the cause, and then using their resources to help push through legislative change."
A business or individual's choice of bank is an important economic investment in one's community.
Banking with values-based financial institutions can go a long way toward fighting systemic racism and injustice, both in our communities and worldwide.
Banks use the money deposited as loans to people and organizations or invest them in stocks, bonds, and other financial instruments. Many large banks use their depositors' money to invest in social and environmental injustices, including mass incarceration, payday lenders, fossil fuels, and other sectors that cause harm to our communities. As conscious consumers, we can demand transparency from our financial institutions and walk away when their practices don't align with our values.
We cannot resolve centuries of oppression and systemic racism through banking alone. But we can take steps, through the power of our wallets, to create a more equitable world.
Here are three easy ways to get started:
Educate yourself on how banks use your money. If you already have a bank, you can check its website (remain wary of greenwashing) or ask where the bank invests your money and how it actively supports local communities. Good sources of information include Bank.Green, Mighty Deposits, Green America, and Rainforest Action Network.
Select a bank that doesn't just invest in doing good but avoids doing harm. Values-based banks demonstrate that a bank can generate positive social and environmental impact while remaining financially sustainable. But if a bank is financing activities that harm communities or the environment, they could be negating any positive impact.
Encourage friends and family to align their money with their values. Let them know that where they bank matters—their money can be used to help or harm. Beneficial State has resources here, and Stop the Money Pipeline has a useful checklist, as well.
A just economy recognizes that the way to build safe communities is to invest in Black communities, Indigenous communities, Brown communities, and other communities that have experienced disinvestment under racist systems and policies. By making conscious, values-based choices, we can build a fair and just economy for all.
Originally posted February 2021: The Oaklandside "How to invest in racial justice through your choice of bank"
People, Planet, Prosperity for All
We are proud to lend $28 million to support social justice, and $0 to weapons manufacturing. When you bank beneficially, you choose to support people and planet.
Spotlight on Social Justice
We advocate for a more just world where all of us have the opportunity to build vibrant, healthy, and free lives.
Read More
Choose a Bank that Invests in Tomorrow
A Beneficial Bank serves the triple-bottom-line of People, Planet, and Prosperity for All. That means prioritizing social justice and environmental sustainability. Our clients want to see their money put to good use – funding causes that defend our planet and build resiliency in our communities. Change your bank and help change the world.