Client Spotlight
Passadore Properties - Community-Centered Real Estate Services
Mar 14, 2023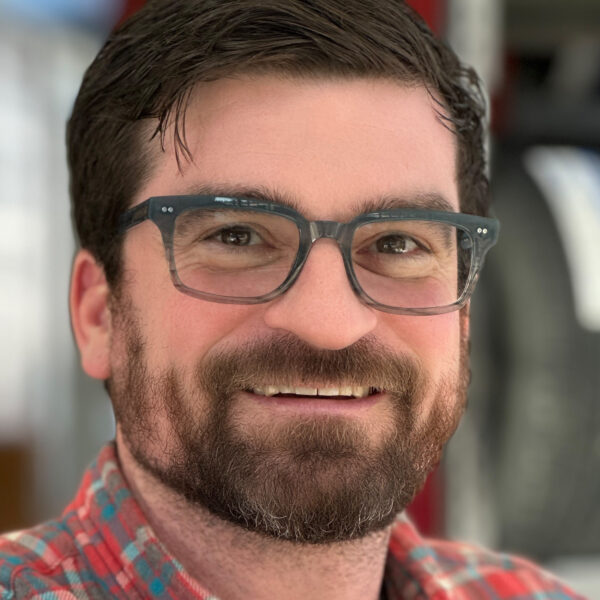 Business that serves the community
When Eddie Passadore was young, he was already showcasing his entrepreneurial spirit. "I went door to door down my block and started offering landscaping services. I looked after those properties when people were out of town or when new renters would come in," he remembers. As he grew up, Eddie helped manage his grandparents' properties. In 1996, when he moved to Portland, Oregon, to attend college, Eddie purchased a home with the intention of renting it out. From there, friends asked him to manage their properties. "I remodeled buildings myself, so I became familiar with zoning and compliance codes. Over time, my business kept growing."
Eddie owns Passadore Properties, a real estate services group that provides property management, association management, maintenance, and remodeling services to its clients in Oregon and Washington. Passadore Properties is unique in its offerings in that it focuses on both association management and single-family residences.
Eddie is active in the Portland community, serving as Board Member and Treasurer for the largest tenant rights organization in the state, The Fair Housing Council of Oregon. He also serves as Board Member and Vice-Chair of the Portland Gay Men's Chorus, helping to lead community efforts. "I think we all start out wanting to do meaningful work. And you have to figure out how to navigate running a business with that calling to make a difference," reflects Eddie. "My company is infused with my ethics and my belief in being a part of the community, being an activist, and valuing diversity. Those values attract clients and partners who believe similar things."
"The property owners and landlords I work with choose my company for a reason: we all want to support our community," says Eddie. "During the pandemic, my clients (property owners) rearranged their finances and did not complain or push tenants for rent. Even though these are all small owners who have one or two properties, they understood that to be in community, we have to support one another."
Putting community first
During the COVID-19 pandemic, Passadore Properties pivoted its business model and began to focus more heavily on Association Management services, as a way to keep the business afloat during the rent moratoriums. "We needed additional revenue to continue to pay our team and keep our business running. With both PPP loans, we were able to adjust our business to survive the impacts of the pandemic," says Eddie. "The pandemic had a really big impact on our business. We'll be working on getting out of our deficits over the next three years."

Passadore Properties was the only property management company I'm aware of that supported the rent moratorium during the pandemic. Because of my solid banking relationship and all the support I have for my business, I was able to publicly support this important policy, even though it was difficult for my business and for my clients.
Although I believe it went on longer than it should have, and the public funds that were to be distributed to cover these deficits were mismanaged, I remain proud of that decision.
Eddie Passadore

Beyond its initial support for the rent moratorium, the team at Passadore Properties also worked with local community groups to get their tenants the resources and help they needed during the pandemic. "We did some of the groundwork so that families with kids and our LGBTQ+ and Black tenants could get their needs met. We relied on a network of nonprofits, many of which are Beneficial State Bank clients too," shares Eddie.
Values-aligned partnerships
Many of Passadore Properties' clients have been with them for over a decade. "These homes are my clients' retirement plans, but they are not trying to maximize their earnings. They care about supporting the community and look for tenants that share their values," Eddie says. Many of the tenants in its properties are teachers or blue-collar workers.
"I wanted a bank for my business that shared my values around housing. I believe housing is a basic need and critically important for our community," Eddie recalls. "I was looking for a like-minded partner, and I found that in Albina Community Bank, which became Beneficial State Bank."
"Passadore Properties banks with Beneficial State because of Mary Edmeades [Vice President, Client Treasury Manager]," says Eddie. "The whole Beneficial State Bank team takes care of us better than anyone." He adds, "Without our PPP loans, our business would have closed. Mary was up with me at one o'clock in the morning, filling out paperwork. It felt like she had a personal commitment to keeping our business open. Without Mary's help, I would not have gotten that money."
Learn more about Passadore Properties and how real estate services can put the community first.
Smarter Business Banking
Beneficial Banking™ supports local and regional businesses and organizations that serve our communities. Businesses like these are critical for building economic resilience and providing diverse employment opportunities.
Spotlight on Small Businesses
Small businesses create jobs, keep more money within the community than chain stores, and help sustain walkable town centers.
Read More
Choose a Bank that Invests in Tomorrow
A Beneficial Bank serves the triple-bottom-line of People, Planet, and Prosperity for All. That means prioritizing social justice and environmental sustainability. Our clients want to see their money put to good use – funding causes that defend our planet and build resiliency in our communities. Change your bank and help change the world.