Client Spotlight
North River Boats - Keeping Their Community Afloat
Sep 10, 2018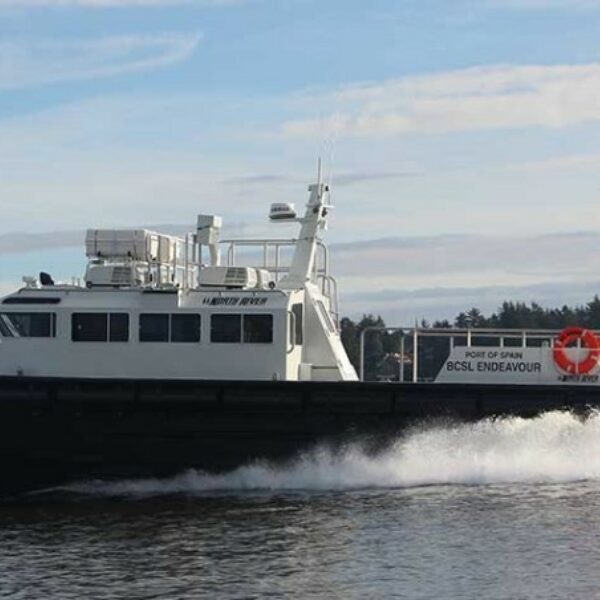 North River Boats was facing tough times during the Great Recession, and its employees felt it the most
Its owner decided to convert to employee-ownership, empowering the employees to right their own ship.
"This company went through an economic apocalypse. Employees lost their jobs and their health benefits. They went through a prolonged period of austerity," says Brent H. Hutchings, CEO of North River Boats in Douglas County, Oregon. The company builds boats—high-speed aluminum recreational, commercial off-shore fishing, and government-issued—and the industry took a hard hit during the Great Recession starting in 2007.

Instead of selling the business or taking on outside investors, Hutchings chose to make a strong commitment to the employees of North River Boats. Hutchings says it was important to him to keep the business, along with its jobs and economic gains, in the community. "The North River folks are particularly deserving— they already behaved like owners. It feels right and just that they become actual owners."
It was a decision that brought the company's mission—"to enhance the lives of our customers, employees and the community by building the best aluminum boats in the industry, and by relentlessly improving quality and customer service through operational excellence"—to life.
Selling the Business to Its Employees
"Beneficial State Bank took the time to really understand our needs," Hutchings says. "I think the architects of employee stock ownership plans did a fantastic job of aligning the interests of the company and its employees with the interests of the owner."
The loan North River Boats took out from Beneficial State Bank supported the company's employee stock ownership plan (ESOP), enacted in January 2016, which created an avenue for employees to become owners of the company and participate in the decision-making and financial success of the business. The company now ensures all employees are paid a living wage, receive health benefits that exceed government requirements, and provide apprenticeships and job training.
And the employee-owners of North River Boats turn that support into benefits for the local community. They employees are hired from nearby neighborhoods and donate time or in-kind services to organizations and residents in the area, among other give-back practices.
"To see after their long, long struggle for earnest hard-working people to finally get their just rewards, really feels right," Hutchings says.
Smarter Business Banking
Beneficial Banking™ supports local and regional businesses and organizations that serve our communities. Businesses like these are critical for building economic resilience and providing diverse employment opportunities.
Spotlight on Alternative Ownership Structures
It is our honor to offer creative banking solutions for companies with alternative ownership structures.
Read More