Client Spotlight
Insight Design & Print: Supporting Local Business and Nonprofits in the Central Valley
Aug 08, 2022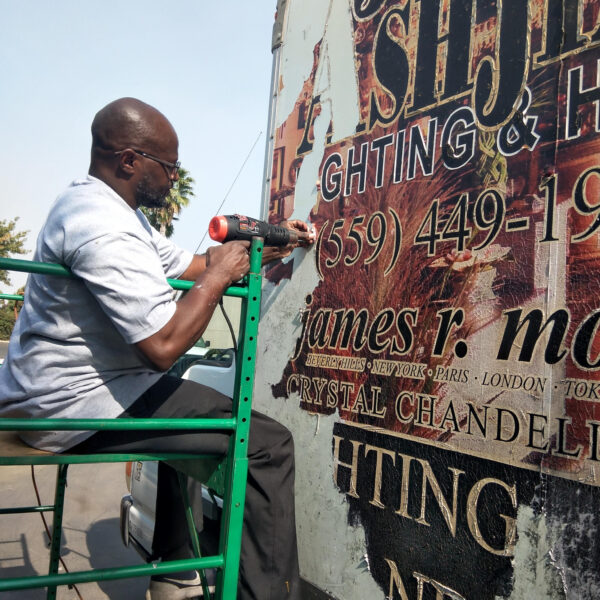 Insight Design & Print is a graphic design and print company in Fresno, California, owned and operated by Donpreyel Martin. A community-based small business, Insight Design & Print works largely with small businesses and nonprofits that would not be able to hire a designer. Insight Design & Print produces high-quality work at very affordable prices, helping their clients convey clear and professional messages in a visual way.
As a student at Fresno City College in 1991, Donpreyel needed a job. "I saw a flyer, redesigned it, and brought it to the office, and they hired me on the spot. I kept that job for 13 years, doing graphic design and other projects at the College," explains Donpreyel. "I needed photos for flyers, so I started doing photography. I shifted from creating paper flyers to graphic design. I always start projects with 'I can help make that look nicer.'"
Creating opportunities in a family business
Insight Design & Print was launched in 2004 to give Donpreyel more control over the kinds of projects he took on and to teach his two sons what it means to work for themselves. "In junior high and high school, I worked on a ranch, so I learned early on how to make something from my own hard work," reflects Donpreyel. "My sons would come to the business after football practice and learn those same lessons."
Over time, Insight Design & Print has expanded. "At first, I was working with vendors to print, but I wasn't always happy with the quality. So I bought my own equipment. Doing it myself keeps the quality high and gets projects done faster," says Donpreyel.
Most of Insight Design & Print's clients come from referrals and word of mouth. "I chose to name my business 'Insight' because I really listen to what my clients want and need and work hard to use my skills to enhance their vision," explains Donpreyel. "I ask a lot of questions, listen, and partner with my clients to get results."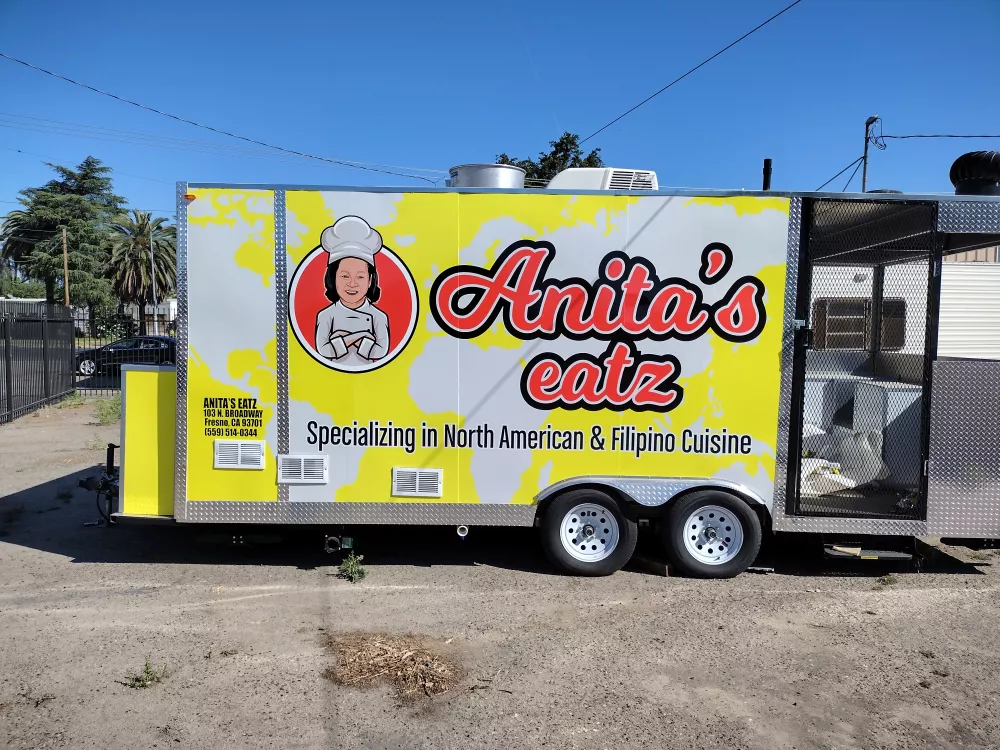 Banking that supports the community
Donpreyel first started banking with Beneficial State when he got his first car loan. "I like that when I call or email, I'm talking to a person," says Donpreyel. "From the very beginning, I felt like the people that work at Beneficial State Bank saw me and advocated for me so I could get my car loan."
Eventually, Donpreyel opened his personal bank accounts, then his business accounts at Beneficial State. "If anything looks off, I get a call from someone at the bank to check-in. The staff at Beneficial State Bank are people's-people - they are here for the community and it shows."
Donpreyel is working with other African American small business owners in Fresno to create opportunities to purchase buildings in Southwest Fresno. "We've already decided Beneficial State will be our bank for this community project," says Donpreyel.
Follow Insight Design & Print on Facebook to learn more about how Insight Design & Print can partner with you on your design, marketing, and printing needs.
Spotlight on Small Businesses
Small businesses create jobs, keep more money within the community than chain stores, and help sustain walkable town centers.
Read More
Smarter Business Banking
Beneficial Banking™ supports local and regional businesses and organizations that serve our communities. Businesses like these are critical for building economic resilience and providing diverse employment opportunities.