Press Release
PPP Loans For Small Businesses
Apr 15, 2020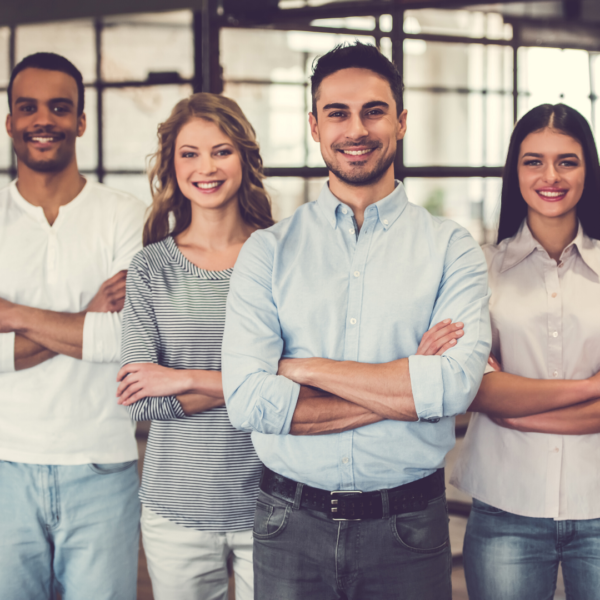 Beneficial State Bank, a FDIC-insured mission-driven bank and preferred SBA 7(a) lender, is processing Paycheck Protection Program loan applications representing payroll for almost 10,000 employees and over $100 million of potentially forgivable business loans
FOR IMMEDIATE RELEASE
Media Contact: Erin Musgrave erin@emcstrategies.com (530) 864-7014
April 15, 2020, Oakland, Calif. -- Beneficial State Bank is pulling out all the stops to help small businesses and nonprofits in need of Paycheck Protection Program (PPP) loans--rapidly implementing a new loan processing platform integrated with the Small Business Administration, redeploying over 50% of its Commercial & Business Banking staff and over 15% of its total staff to process PPP loans, and supporting applicants in Oregon, Washington, and California who are suffering from the economic fallout of the COVID-19 crisis.
Beneficial State Bank has been awarded SBA approval for nearly 230 PPP applications worth $76.5 million, with 400 in-process from current and new customers collectively seeking more than of $100 million in loans. The bank began funding the loans today. In total, these businesses employ almost 10,000 people that would be paid via the proceeds of these emergency relief loans.
The bank has so far analyzed a third of its approved PPP applications and found nearly 20% are businesses owned by women or people of color, more than 35% are nonprofits or B Corporations, and almost 90% are mission-aligned, with funds going to businesses that support job development, health and wellness services, social justice, education and youth services and environmental sustainability.
Soon after business owners were able to apply for PPP loans on April 3, Beneficial State instated a technology platform and systemized approach to be able to process the 2,000 inquiries received. This enabled the bank to better process applications.
"The influx of applications has been immense--we've seen more than two-years' worth of business loan inquiry volume come flooding in within a matter of days--and the guidance from the federal government has been ambiguous and piecemeal. We took measures into our own hands and instated critical processes to ensure Beneficial State Bank was better positioned to handle the volume," said Randell Leach, CEO of Beneficial State Bank. "Our teams have been working around the clock to setup an efficient process and we are allocating additional resources to support our response to the community and provide access to these essential funds. We recognize the pressing need and we want to help as many people as we can, as quickly and efficiently as possible."
Beneficial State Bank has dedicated over 50% of its commercial and business banking staff and over 15% of its total workforce to deploying the system being used to process the applications and loans, and expects that number to grow. Other staff are helping clients with additional needs during the crisis, including deferring loan payments, waiving fees, and hosting virtual financial wellness workshops and more.
Beneficial State Bank's resource page, including PPP loan information and progress, is referenced on its website. The information is updated nearly every day to keep up with the fluid situation and new guidance from the federal government.
"Business owners are understandably frantic to get this money, and we will continue fine-tuning our system in an effort to help as many people in our communities as we can," Leach said.
As a federally certified Community Development Financial Institution and certified B Corporation, Beneficial State provides under-resourced communities fair and transparent banking services.
To speak to Randell Leach or other Beneficial State Bank representatives, contact Erin Musgrave at erin@emcstrategies.com or (530) 864-7014.

About Beneficial State Bank
Mission-driven Beneficial State Bank is a state-chartered, federally insured Community Development Financial Institution (CDFI) and a "Best Overall" Certified B Corporation® since 2013. Headquartered in Oakland, California, and founded as a social enterprise bank in 2007, Beneficial State Bank has grown organically and through aligned acquisition to serve the three West Coast states. Beneficial State Bank holds to a triple-bottom-line of social justice, environmental well-being, and economic sustainability. Over 75% of commercial loans outstanding support affordable housing, renewable energy and environmental sustainability, education, and youth development, and other mission-aligned business structures and ventures. The Bank has no individual shareholders demanding that the Bank maximize profits in their interest. Rather, 100% of the economic rights of Beneficial State Bank are owned by nonprofit organizations. Beneficial State Foundation, the majority beneficial owner, measures and supports the social and environmental impact of the Bank and works to change the banking system for good.
Smarter Business Banking
Beneficial Banking™ supports local and regional businesses and organizations that serve our communities. Businesses like these are critical for building economic resilience and providing diverse employment opportunities.
People, Planet, Prosperity for All
We lend over $762 million to support affordable housing, health and wellbeing, the environment, and social justice. When you bank beneficially, you choose to support people and planet.