Client Spotlight
Entidad - Using Digital Transformation to Scale Impact
Aug 03, 2023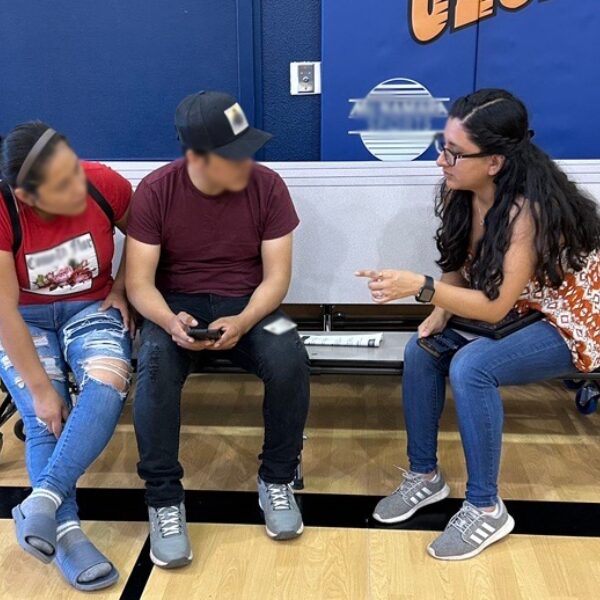 Technology as a force for good
The three founders of Entidad, Rene Solorzano, Jorge Flores, and Jesus Torres, are friends from college, and in 2018 they launched a pro bono project together while working in separate careers. "We wanted to come together and work on something we're all passionate about," explains Rene. As immigrants and children of farm workers, the founders wanted to make an impact in the communities they grew up in.
Entidad works with mission-oriented nonprofit organizations to help them digitally transform in order to scale their impact. "We work within an ecosystem of like-minded people. By coming together, we all learn more, expand our services, and help constituents of our community find what they need," explains Rene.
Entidad helps organizations focus on what they do best: programs and services. Entidad is their partner to help streamline their digital presence and their data. "Entidad is connecting the demand for services with the organizations that supply them," explains Rene. "All the organizations are working together in partnership to help better support the people that come to them for services."
Entidad uses web3 technology to help eliminate friction points for people seeking services and organizations delivering services. This technology is new, evolving, and at times complex. Entidad's work is focused on two areas:
Preserving privacy to the end user. Anyone who provides data has full control to choose what they want to share.

Verification of information. If someone receives services from one organization in the ecosystem and elects to share their information, their data will transfer when they go to the next organization for services. Since the data has already been verified, the transfer of information allows other organizations to serve those constituents more efficiently. And importantly, this verification is transparent to all users.
Making an impact, together
"Today, we are all faced with tough problems. When we come together we can make an impact," says Rene. One example of the impact of these partnerships happened during the height of the COVID-19 pandemic. "Organizations delivering services on the ground were very impacted by the COVID-19 pandemic," reflects Rene. "We helped with the planning and successful execution of the distribution of things like masks, gloves, and testing kits, as well as information and financial services. We spent a lot of time in the community, learning from everyone in our ecosystem." The app Entidad developed helped operate over 500 resource distribution events that delivered pandemic aid to over 40,000 families.
Beneficial partnerships
"Entidad is a public benefit corporation, and we want to become B Corp certified," says Rene. "We're thoughtful about the partners we choose, and we wanted to put our money somewhere that aligned with our goals. The fact that Beneficial State Bank is a B Corp is the primary reason we decided to bank with them."
Follow Entidad on Linkedin to stay up to date on their work and see the impact they make.

People, Planet, Prosperity for All
We are proud to lend $28 million to support social justice, and $0 to weapons manufacturing. When you bank beneficially, you choose to support people and planet.
Spotlight on Southern California
Read More
Smarter Business Banking
Beneficial Banking™ supports local and regional businesses and organizations that serve our communities. Businesses like these are critical for building economic resilience and providing diverse employment opportunities.