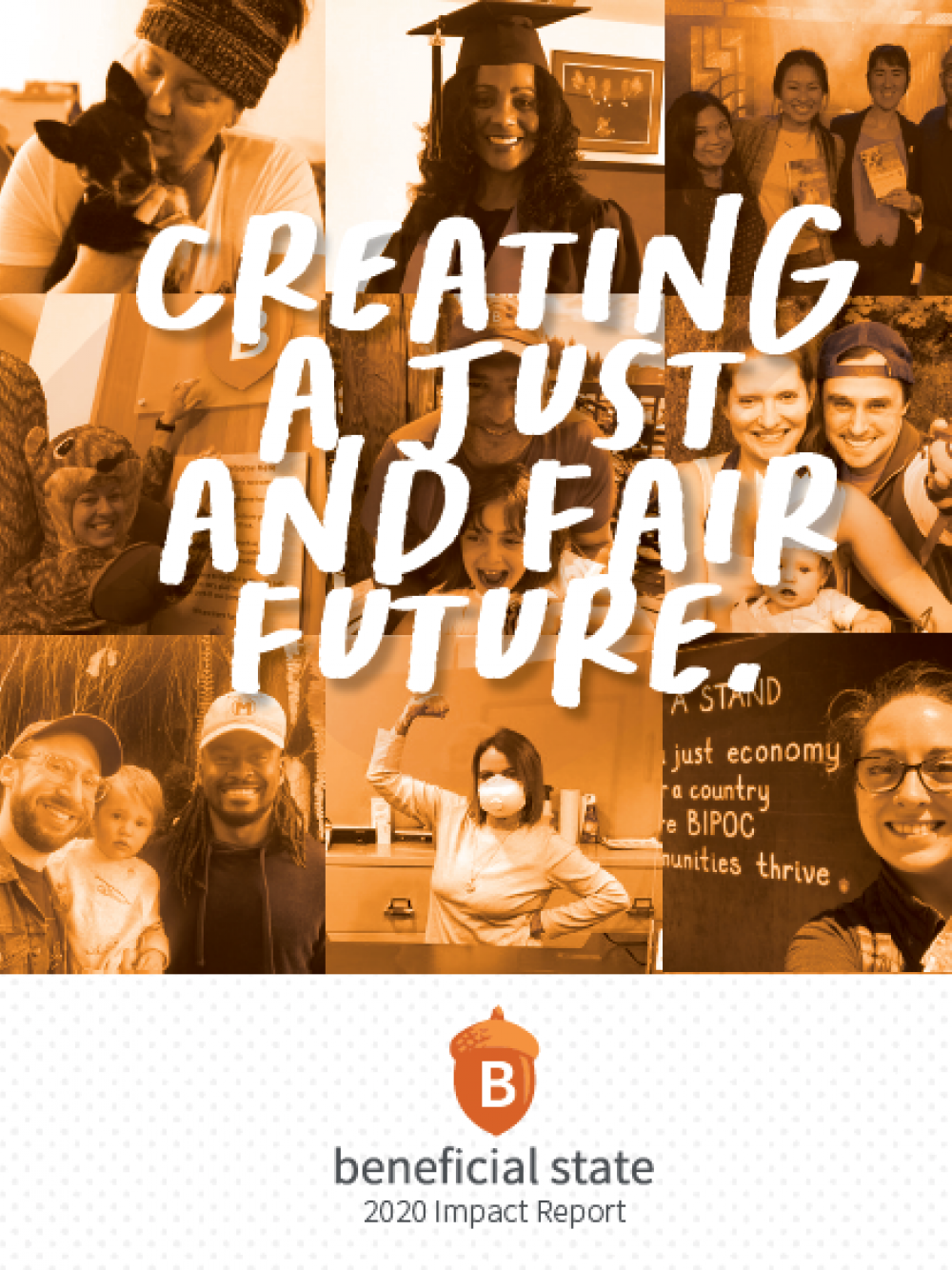 2020 Beneficial State Annual Impact Report
Every day we must ask ourselves, "How do we change brutal systems from within?"
In the searing light of an imperative to dismantle white supremacy, a global pandemic, an utter economic shutdown, and the continuing climate crisis, we will derive an answer. At a minimum, we know that we need to change the banking system for good. Nothing less will yield the racial equity, environmental well-being, and reliable prosperity that our communities need. But the more fulsome answer will come from tapping into the community of Beneficial Banking change-makers with whom we have been lucky enough to work with and for over 15 years.
At Beneficial State, we see a future where all banks embrace a triple bottom line practice — one focused on investing in people, planet, and prosperity. Beneficial Banking is how we walk the walk ourselves. Characterized by governance in the public interest and lending practices designed to shape a new economy, our bank is proof that doing good and doing well are not mutually exclusive. In fact, aligned finance is the only thing that will enable economic justice for all.

Did you know we have an Impact Website?
Visit impact.beneficialstate.org for up to date information about our loan portfolio, industries we support, our community involvement and more!